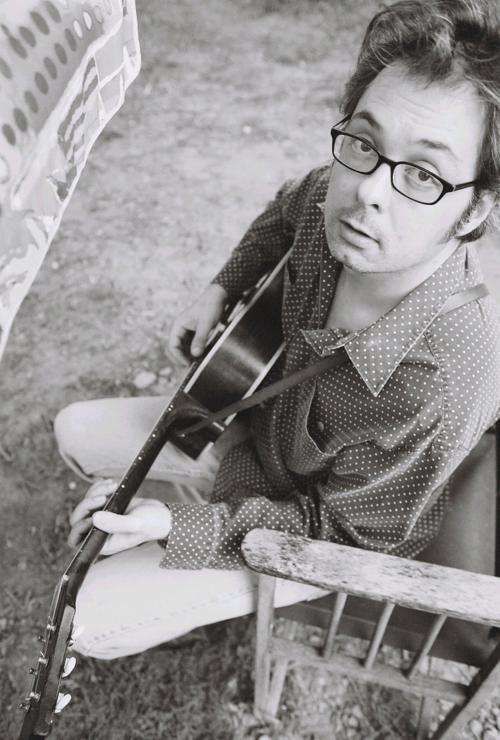 Kevin Gordon realizes the need to increase productivity.
The Nashville-based singer/songwriter likes taking his time between recording projects. He will be back in the studio in March to begin the projected yearlong "getting all your ducks in a row" process of recording a follow-up to "Long Gone Time," released in 2015, which was his first new music since 2012's "Gloryland."
Both albums were critically acclaimed throughout the Americana music genre.
In this new era of instant gratification sparked by social media, Gordon knows cranking out new music every three years is too slow of a pace.
"Getting out of my own way is a problem sometimes, short attention span theater," Gordon said, as he cruised up Interstate 80. He played a Tuesday show in Pomeroy, Iowa and has a gig in Little Rock tonight. "I have a habit of taking too long between records."
Being on the road for long periods is fertilizer for his creativity. Ideas pop into his head as he drives and are mentally sauteed until he gets to his hotel room and spills the words onto paper. The long solo journeys also improve the instrumental quality of his concerts.
"There is a nice Zen thing about driving for such a long time, but the best thing is I get to bring the real good guitars, not the airport guitars that you have to use if you are flying, because there is a good chance they will get smashed in the baggage claim," Gordon said.
Fresh off his appearance at the sold-out 30A Songwriter's Festival in South Walton Beach, Florida, Gordon will be appearing at The Old Feed Store in Cobden at 8 p.m. Friday. Tickets are $20.
For more information, call 618-614-2251.
Gordon's songs have been recorded by Levon Helm of The Band, Keith Richards of The Rolling Stones, Webb Wilder and Katie Campbell. New Orleans soul queen Irma Thomas recorded his composition "Flowers" on her Grammy Award-winning post-Katrina album After The Rain.
You have free articles remaining.
The 53-year-old singer was raised in Monroe, Louisiana, a melting pot of cultures, geographically stuck between Dallas and Montgomery, and Baton Rouge and Little Rock. His formative years were heavily influenced by the sounds of Buddy Holly, Jerry Lee Lewis and genre-shattering country albums of pop, soul and R & B superstar Ray Charles.
"As a little kid, I was always drawn to music," Gordon said. "I was very shy in high school, but had this Jekyll and Hyde thing going on where I sang in a band. We performed a show at school, three Ramones cover songs, and brought the house down. The students couldn't believe the wild guy on stage and the shy kid were the same person. Being able to live inside the music got me hooked."
Moving to Iowa City in the late 1980s, Gordon studied poetry and earned a master's degree from the prestigious Writers Workshop at the University of Iowa.
With a tremendous amount of free time during graduate school, he consciously fanned the embers of his musical aspirations.
"I thought it would take the wind out of my sails," Gordon said. "I had so much time on my hands. I met Bo Ramsey and joined his band. He was a mentor for me. A perfect guy to learn from. He taught me a lot."
Ramsey spent two decades developing his powerful blues chops in small eastern Iowa clubs, before breaking out as lead guitarist for roots rock icon Lucinda Williams. Gordon thrived after receiving priceless instruction and encouragement from Ramsey, fronting a regionally successful band before moving to East Nashville in 1992.
He released his first album, "Cadillac Jack's No. 1 Son," in 1996 and followed in 2000 with "Down To The Well," with the title track featuring a duet with the instantly identifiable Williams.
Gordon says the same familiar pattern seems to presents itself every time a new recording cycle begins.
"You always think the newest song that you've written is the best song and that a song you've been singing at shows for six months doesn't sound right in the studio, so you attempt to lift the hood and tinker with a tune that you thought was finished," he said. "My favorites, like 'GTO' from 'Long Gone Time,' show up and are finished in 20 minutes."
Gordon writes complex lyrics with vivid imagery about events that have deep personal meaning, flavoring each verse with plush guitar heavy arrangement. Just the title of "Shotgun Behind The Door" electrifies the senses.
His compositions take time to artistically develop and resulting songs frequently extend into bluesy jams lasting well beyond five minutes. His popular style has earned him frequent airplay on satellite radio and a loyal fan base as he tours nonstop from coast to coast, with little regard for season. He was fortunate to play Florida in January, but only after zigzagging through the frigid Northwest in December.