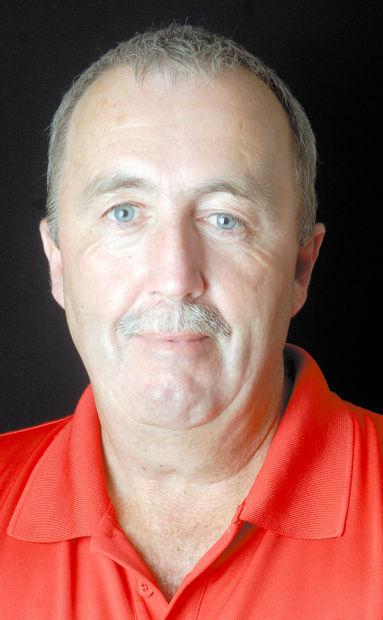 Just 18 days ago, Drew Baldridge was sitting on the 11th row at the Academy of Country Music Awards at the luxurious MGM Grand in Las Vegas, hemmed in by major stars like Eric Church, George Strait, Little Big Town, Miranda Lambert and Jason Aldean, who took home the prize for Entertainer of the Year.
The lanky 23-year-old Baldridge was in complete awe of his situation, part of a highly anticipated new wave of talent energizing the industry.
"I was literally surrounded by the biggest names in country music. These are the people that built the soundtrack of my childhood," Baldridge said. "I just sat there in amazement. How did a little kid from Patoka even get into this place? It was a surreal moment."
Baldridge knew the answer to his own question. He got there through nearly five years of grit, determination and hard work. Since moving to Nashville on June 13, 2011, he has been in a nonstop battle for recognition in a callous industry known for being brutal on aspiring talent.
Tapping into the mental toughness that made him a scholarship-winning prep athlete, Baldridge has made great professional strides in recent months. His act-breaking single "Dance With Ya" has cracked the top 50 on the Billboard singles chart and is in heavy rotation on satellite radio, the official video is on YouTube and he has a new album coming out June 10.
"CMT has started playing the video. It's just crazy to think about. When you spin your wheels for so long, it startles you when you get a little traction. I definitely was shedding tears of joy the first time I saw it. Working so hard for so long, it's good to be making real progress," he said.
Hank Williams Jr. has always been on the short list.
Baldridge will be appearing April 28 at the Copper Dragon in Carbondale. Doors open at 8 p.m. and music starts at 10 p.m. Singer-songwriter Ben Rue will be the opening act. Advance tickets are $7. Tickets can be purchased on line at copperdragoncarbondale.com or at the venue. For more information, call 618-549-2319.
"The Copper Dragon is always one of my favorite places to play. The fans show up early and have a good time all night long. I can't wait to get there. It's always a great party," Baldridge said. "The fans in Southern Illinois have been strong supporters from day one. They were buying my music before anybody else."
Raised in a small town 80 miles north of Southern Illinois University's Carbondale campus, Baldridge grew up singing in church. He started taking piano lessons while still in kindergarten. His instrument of choice changed to guitar as a teenager. He played in the Drew & Jim Duo throughout high school with good friend John Spicer.
During his senior year, his mother bought him Josh Turner concert tickets for his birthday. During that magical 90-minute show, absolute clarity came to Baldridge. He knew from that moment, he wanted to be a country singer.
"It was the night I decided I was going to move to Nashville," he said. "I thought if he can do it, I can do it."
Baldridge is one of 17 members of the Patoka High School Class of 2010. He attended Kaskaskia Community College on a baseball scholarship. For a short time, he juggled college sports and frequent trips to Music City to perform at Tootsie's Orchid Lounge and other Lower Broadway honky-tonks.
Eventually, he decided the commute was too much. His field of dreams was in Nashville. So he forfeited his collegiate sports career and headed south in 2011.
Chase Rice obliterated every obstacle in his path to earn his current New Vocalist of the Ye…
Baldridge warned not to be fooled by the fairy tale stories of instant fame and fortune in the country music industry. It takes time, dedication, luck and persistence to make it to the top.
"I started to show myself the ropes when I came to town," he said. "You don't get to walk on stage at the Bluebird Cafe your first week in town, sign a record deal and wait for the money to start rolling in.
"A lot of networking is involved. Developing as a songwriter is very important. You will probably write hundreds of songs before you get a deal. People tell you no and you just keep going."
In 2013, Baldridge signed a publishing deal with THIS MUSIC, an affiliate of Warner Chapel Publishing.
The same year, he released singles "B.Y.O.B." and "All Good" on an independent label. The following year he released "She's Taken" and a four-song project, "Crossing County Lines," in December.
In May last year, he released the follow-up "Crossing County Lines Vol. 2," which included "God's Front Porch" and current hit "Dance With Ya." The positive response for that project, which features a sizzling contemporary country sound, led to signing with Cold River Records in November.
The five songs from his last release will be packaged with eight other songs for his debut album, "Cold River," on June 10. The final track is special to the spiritual Baldridge. It is a cover of gospel standard "It Is Well," featuring guest vocals from his dad and uncle.