Noah Gordon is one of the most successful Southern Illinois natives deeply embedded in Nashville's complex country music industry.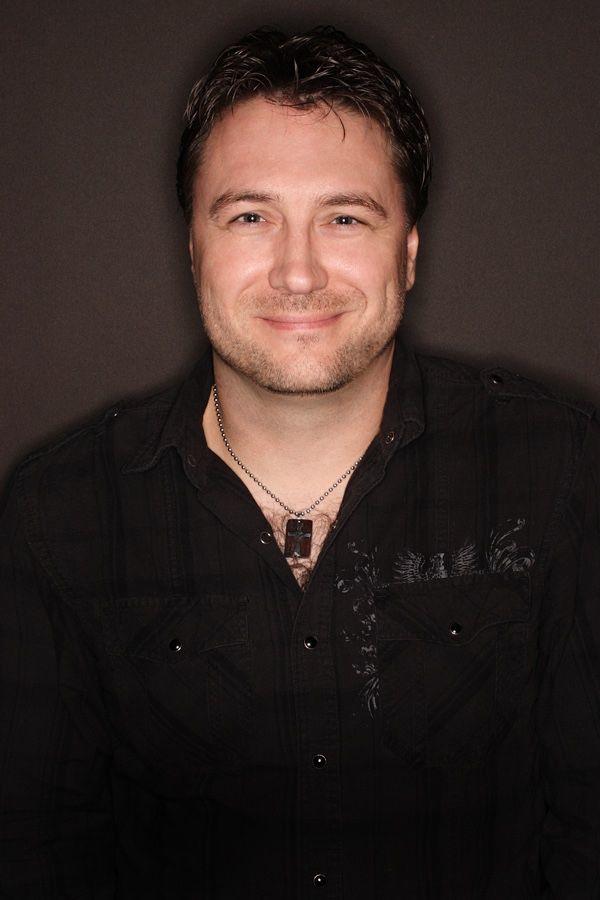 The Sparta native won a prestigious Grammy Award for Best Roots Gospel Album by producing "Hymns That Are Important to Us" for country duo Joey & Rory, a tremendously emotional project that was completed while Joey Feek's health rapidly deteriorated as she battled and lost her fight with cervical cancer.
Another emotionally charged effort for Gordon was producing the new Montgomery Gentry album "20 Years of Hits," which was officially released Nov. 16. Final vocals for the album were completed two days before Troy Gentry was killed in a helicopter crash on Sept. 8, 2017.
"When I heard about the accident, it was one of those surreal moments that hits you like a sledgehammer. We literally wrapped up recording two days before the accident," Gordon says.
Montgomery Gentry rerecorded all of their greatest hits for the project, with Gordon hunkered down in the control booth. It was beefed up with guest performances by Brad Paisley, Darius Rucker and Jimmie Allen.
"Darius blew me away. He is a complete pro and has a great attitude," Gordon says. "When you have prolonged success in this business, like he has, it's because you get along with people and treat them right."
Gordon is vice president of publishing and head of A&R for Average Joes Entertainment and last night the company hosted a "Cheers To 10 Years!" celebration at The Listening Room Cafe in Nashville.
The powerhouse independent label, which launched the careers of Brantley Gilbert and LoCash, was co-founded by superstar country rapper Colt Ford and Shannon Houchins. One of the first things they did after migrating to Music City from the Atlanta area was hire Gordon.
"It's hard to believe that is has been 10 years. We've done it with a lot of hard work, grace from God and good luck," Gordon says. "When everyone else seemed to be consolidating, we were able to stand alone because Colt gave us a new genre of music. He created country rap with his unique style. It would be tough to find any current record that he hasn't influenced."
Ford and Gilbert co-wrote "Dirt Road Anthem," the song that started the country rap madness.
Gordon says a minor artist on the cusp of greatness gave AJE its first big break.
"We owe a lot to Jamey Johnson. He got it all started for us," he says.
Johnson had began recording a new album in 2007. Little-known producer Dave Cobb had produced a couple tunes, before Johnson decided to complete his "That Lonesome Sound" album at AJE with Gordon as producer. (Note: Don't feel sorry for Cobb. He has produced virtually all the prominent work of Chris Stapleton, Sturgill Simpson and Jason Isbell.)
The album contained "In Color," which quickly became Johnson's signature song. It was selected Song of the Year in 2009 by both the Academy of Country Music and the Country Music Association.
Gordon started playing drums and singing in his parents' bluegrass band, The Gordons, while still in grade school. Gary and Roberta Gordon have been active in the area music scene since 1973.
Noah took a trip down memory lane by recording a part of the Montgomery Gentry album at his dad's Inside-Outside Studio in Sparta.
"We laid down the choir vocals for 'Some People Change' at his studio," Gordon says. "We used a small group of singers and kept recording parts over and over and stacking them up, then combined them all so it sounded like one big choir."
After graduating from Sparta High School, Noah Gordon migrated to Nashville and earned a record deal with Patriot Records, a branch of Liberty. His debut album was released in 1995 and contained the singles "The Blue Pages" and LP title track "I Need a Break."
Gordon once sang the national anthem at the Charlotte Motor Speedway. His opening act stood on a 4-by-4 wooden pallet and sang "Whose Bed Have Your Boots Been Under?" to a karaoke track. It was the real Shania Twain in the pre-Mutt Lang years.
His attempt to break into the business vocally got lost in the shuffle of an industry clamoring over the arrival of Garth Brooks.
Through the years, Gordon has thrived as a songwriter. Over 100 of his songs have been recorded by other artists, including major stars Clay Walker and John Michael Montgomery. He won an ASCAP award for penning "You Still Own Me," a 2007 hit by Emerson Drive.
Gordon has produced Ford's last five albums and they have all cracked the Billboard Top 10, including the chart-topping "Declaration of Independence" in 2012 and follow-up "Thanks for Listening," which stalled at No. 2 in 2014.