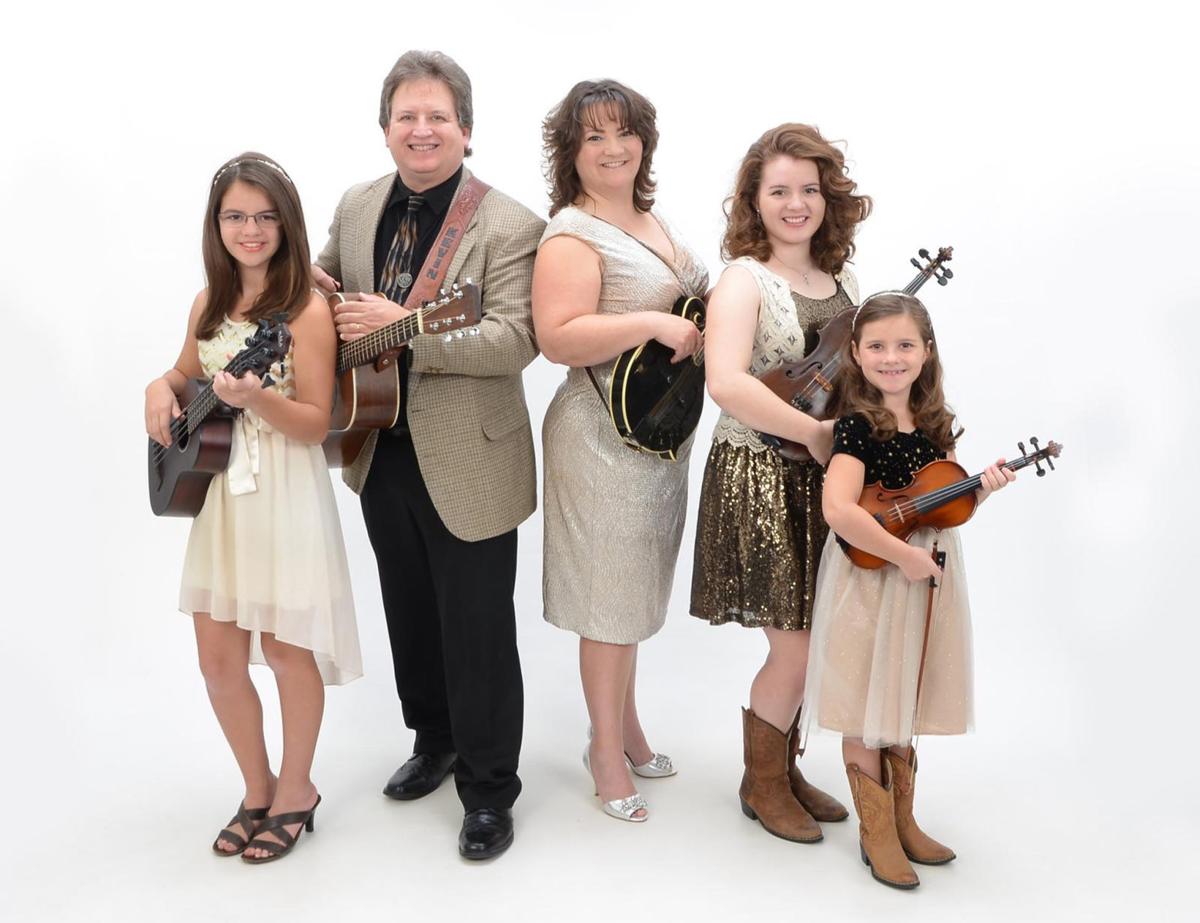 Kevin Williamson vividly remembers making the call.
Although it happened nearly 16 years ago, the 2001 conversation with his wife, Debbie, stays permanently fresh in his memory.
From a now-obsolete pay phone, he delivered the bad news. He just lost his job. Despite the impending financial pressure, Williamson felt an inner calmness.
At the time, he had just finished reading "If You Want To Walk On Water You've Got To Get Out Of The Boat," a best-selling book by John Ortberg, pastor of the 4,000-member Menlo Church in California.
"I was just a wannabe singer/songwriter in Nashville. I felt the call in 2000 to go into music as a full-time career, but I wouldn't make the commitment. At the time, I was just performing for the kids at church," Williamson said. "After reading John Ortberg's book, I was ready to make the move. I remember praying, 'Lord, if it's you, give me a sign,' at the start of the work week. I got laid off a few days later."
Complicating matters, a week after getting laid off, Williamson found out his wife was pregnant with the couple's second of three children.
Once Williamson and his wife, both experienced bluegrass musicians who migrated to Nashville from West Virginia in 1989, wholeheartedly decided to pursue a career in music, there was no turning back.
Over the past 15 years, the leap of faith has evolved into Williamson Branch, a five-piece family band that plays a highly polished variety of bluegrass, gospel and country music, accentuated by world class clog dancing.
The high energy stage show features the magic of pitch perfect organic family harmony, utilized on original and cover material.
Williamson Branch will perform Saturday at the Southern Illinois Opry, held each month in the Herrin Civic Center. Doors open at 6 p.m. and music starts at 7:30 p.m.
Tickets are $15 and can be purchased at the door, or reserved by calling 618-942-6115.
The SI Opry is patterned after the Grand Ole Opry in Nashville and places an emphasis on providing family-friendly entertainment.
Cassie Andrews & Calico Creek is the opry house band and opening act. During the evening, Andrews will switch hats and transform into Minnie Pearl for a crowd favorite comedy routine.
Opry manager Richard Melvin said it was Andrews who discovered the talented Williamson Branch.
"Cassie and her band was playing at the same church as Williamson Branch in Mount Vernon," Melvin said. "She immediately knew they would be a perfect fit for us. When you watch their YouTube videos, you can tell they love what they're doing. They do a great job on classic country. Someone has to carry on the traditional sound, or it will be forgotten like big band music."
Melody Williamson is the 18-year-old fiddle sensation and lead singer for the group. She was just 15 when she wrote "There's No Country Here," a tune that calls out record company executives on Music Row for tearing the heart out of country music by supporting a mindless stream of songs about tractors, trucks and beer.
"There's no feeling in the songs," she says in her lyrics. Her simple, poignant YouTube "There's No Country Here" video has received more than 1 million views.
"The record companies have hijacked country music," Kevin said. "They target the 14 and 15 year old girls and they don't care about anyone else. They've made a joke out of the genre."
Kadence Williamson, 15, plays bass and sings high harmony. Caroline Williamson
also plays fiddle. The 8-year-old usually steals the show each night with a rollicking version of Loretta Lynn's "You Ain't Woman Enough."
All three sisters have been named Tomorrow's Bluegrass Stars by the prestigious International Bluegrass Music Association.
Mother Debbie Williamson plays mandolin and provides lead and harmony vocals. She also supervises most of the home-school activities for her daughters.
"Home schooling made our transition easier because we do not have to constantly fight a school schedule and try to make it fit our tour schedule," Kevin Williamson said.
Williamson, who was recently nominated for Bluegrass Entertainer of the Year, has been playing music professionally for 35 years. He plays rhythm guitar in the band and provide lonesome lead vocals.
"When we got started, the general feeling was the world needs fewer Christian bands and more bands that are Christians," Williamson said. "Faith is the primary driving force of everything we do."
Williamson said one of the major influences on the band has been the self-contained, Carbondale-based family band The Bankesters. Both groups feature a trio of harmony rich sisters that are superb individual instrumentalist.
Williamson Branch has released two albums, the gospel infused "Tis So Sweet" and the bluegrass flavored "Branchin' Out."