Families would hitch their mules to a wagon and travel for miles to reach the Saline County Singing Convention during the formative years of what may be the longest-running talent showcase in Southern Illinois.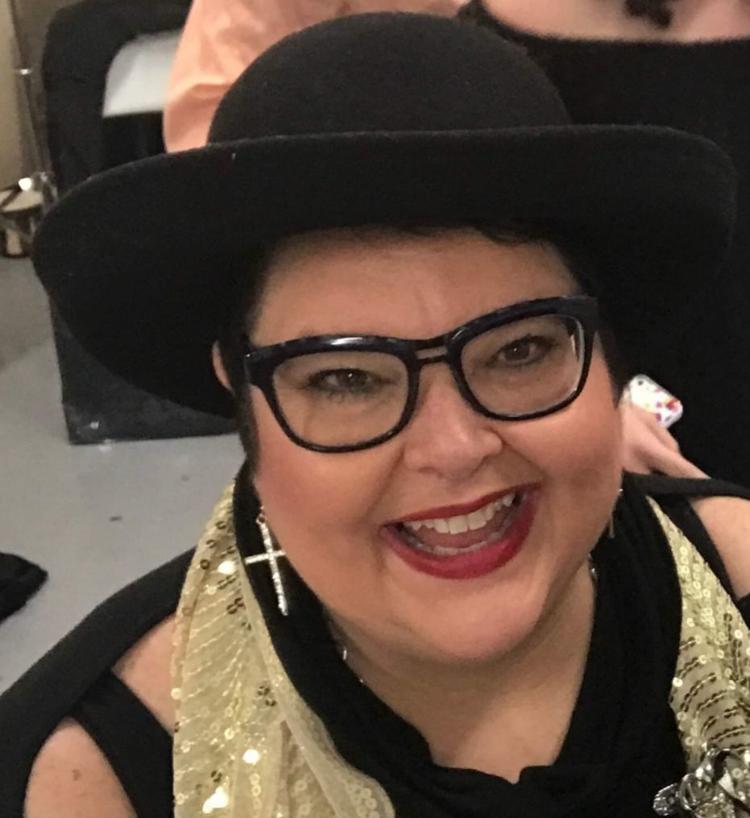 The tradition started 106 years ago at the McKinley Avenue Baptist Church in Harrisburg and continues with a presentation at 2 p.m. Sunday at the Daystar Chapel Holiness Church at 101 E. Homer St., also in Harrisburg, in a show featuring Teresa "MaMa T" Pankey.
"She can really wail," says Philip Fritts, coordinator of the production. "She has an amazing bluesy, gospel sound and a tremendous testimony."
Fritts says the convention is held monthly in Saline County and is open to everyone, from Mount Vernon to Cairo, and even across state lines.
"All you have to have is a song and a willingness to sing. We don't care if you can't sing a lick, we let you get on stage and try. Give it your best shot. If you have an accompanying track, we can play it for you, or we have a pianist that can back you up," he says.
"I've seen people downtrodden when they came through the door, but they leave with their head held high after they get off the stage. It gives you a great feeling of accomplishment."
Church camp meetings started in the United States during the 1800s. Multiple denominations would gather at one site for marathon sessions of singing gospel tunes and preaching. Staff at McKinley Baptist Church copied the concept in the early 1900s.
"Back then, there was no television. No radio. No electricity. Singers from each church would get up and sing. The crowds were huge, overflowing. Everyone had a favorite they wanted to see," Fritts said.
"It gave people something to do. It was just everyday church folks gathering around the piano, singing and enjoying the fellowship. People are too distracted today by cellphones and social media. We need to get back to personal interaction and caring for one another."
Fritts says the featured entertainers, which is MaMa T this month, always open the show and sing for about 40 minutes. Then, other participants will perform. There is a person designated for registering guest vocalists.
Through the years, great local gospel groups like The Glorylanders and The Phelps Brothers have performed at the convention. However, participation declined a few years ago to the point where there were only five or six singers at each monthly presentation and attendance was sparse.
You have free articles remaining.
When the future of the more than a century old musical celebration looked bleak, Fritts stepped in to help.
Fritts is a Harrisburg native. He left Southern Illinois at a young age to study Bible ministry and theology in Mississippi. He then pursued his musical dream, first landing in Detroit, then migrating to Nashville, where he played bass guitar and provided background vocals for Jim Ed Brown and Jack Greene when they performed on the Grand Ole Opry.
His most notable musical accomplishment, he says, was being invited by presidents George Herbert Walker Bush and Bill Clinton to sing at the White House.
"I don't discriminate. I'll sing for both parties," Fritts jokes.
Fritts says various Saline County churches volunteer to host the singing convention each month.
"After they get on the schedule, we do everything else and they don't have to pay us anything," he says. "We line up the singers, make the promotional posters and put them in businesses everywhere in the county. We handle all the publicity, getting press releases out and working social media. Once the word gets out, the calls start coming in. We get calls from Kentucky, Indiana and Missouri from people that just want to come and sing. We cover all the costs by taking a free-will offering at the show."
Fritts owns Phibie Barlip, a company specializing in "making connections."
"We specialize in connecting preachers to churches, teachers to students, trying to put people in the best spot to fill specific needs," he says. "We also promote concerts."
It was his company that helped state Sen. Dale Fowler coordinate his third annual 59th District Gospel Concert on June 21 and 22. Weather forced cancellation of the event. It will be rescheduled for later this year.
Fritts is also resurrecting the Southern Illinois Quartet Convention, formerly held each year for multiple nights in March at the Marion Cultural & Civic Center. The biggest names in Southern gospel music were always on display, along with top local talent.
The complicated process of scheduling the bands to fill 15 to 20 slots for the event is currently being tackled by Fritts. His target date is having the three-day show in October.