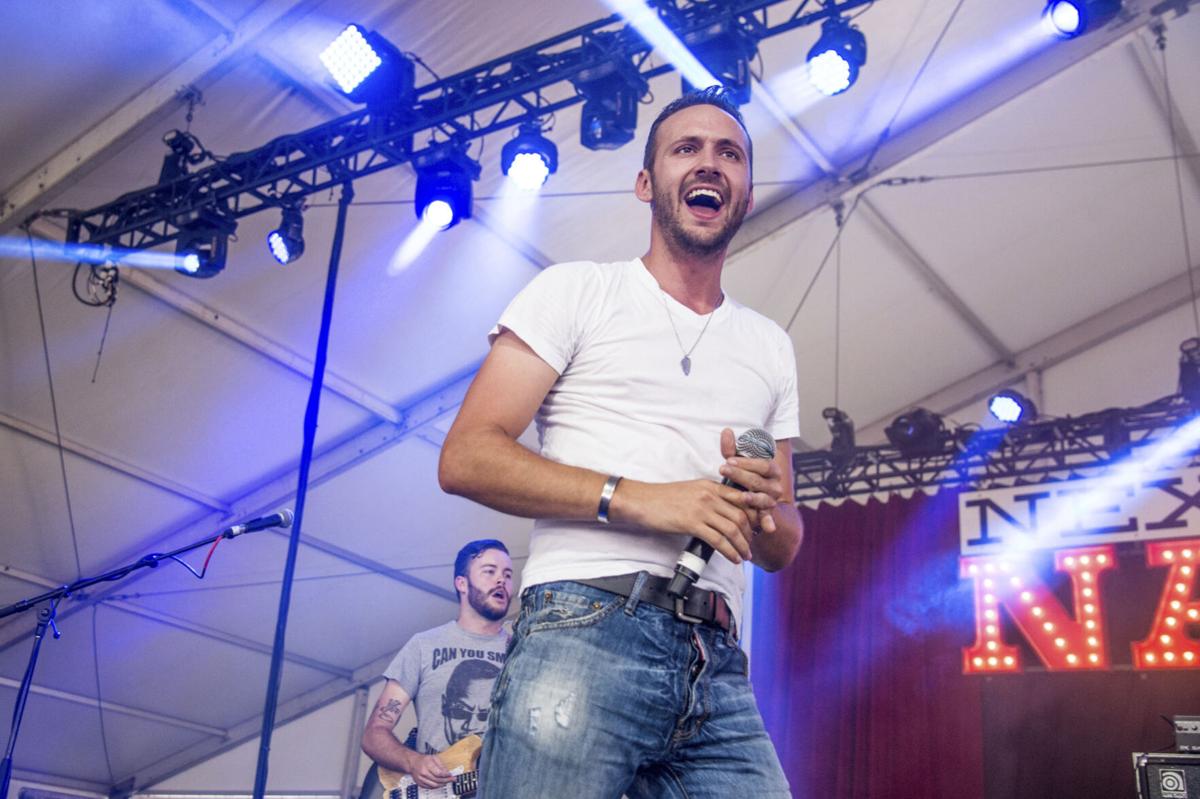 There is a standard operating procedure closely followed by most successful country music acts in Nashville after they've captured the elusive major label recording contract.
The process is actually quite simple. They pour their heart and soul into creating an album, tour relentlessly for months to promote the new music, take off December to spend a little time with loved ones, then repeat the process.
In 2020, that age-old business model was unhinged by a highly contagious coronavirus and the ensuing pandemic that drove nearly everyone into seclusion. Government restrictions prohibiting large gatherings of people shut down the music industry in Nashville and live music everywhere ceased to exist.
As the states slowly began to reopen, artists were leery about firing up their buses and getting on the road again. Besides the Sikeston Bootheel Rodeo, almost all area major festivals were canceled. Shuttered inside his Nashville home for months with his fiancee, Katie, Drew Baldridge was going stir-crazy as the Music City community seemed to be opening up at a snail's pace. He cried out for help on Instagram.
"It all started when a friend of mine from Centralia called and ask if I would be interested in playing a private party at Kentucky Lake. It was just me sitting on a boat dock with a little sound system playing for people that were in boats. I absolutely loved it. I had a blast," Baldridge says.
"I really miss playing. It took me back to my early days playing around a bonfire with all my friends. It was like it was just me in the corner of a little bar with my acoustic guitar, but I was on a boat dock. I played original songs and I'd take requests that were coming at me from somewhere on the water."
The appearance got the wheels turning in his country boy brain. Until a vaccine is available that will erase the fear of gathering in large crowds at concerts, he would change his approach for reaching fans with his music.
The 28-year-old Patoka native decided to tackle the problem with a series of intimate, private shows. He floated the idea through a Sept. 21 post, when he asked, "Who wants me to play at a party in your backyard?"
The response was immediate and overwhelming.
"My inbox blew up. It was incredible. My intention was just to play dates in October, but the schedule filled up so fast I had to extend it into November. I never dreamed this idea would work out so well so fast. It's pretty cool."
Almost overnight, the Baldridge & Bonfires Tour was created and booked solid. It kicked off Friday in Red Bud.
"The first night was absolutely amazing!" Baldridge says. "My stage was this 1960s old flat-bed truck and they had the crowd separated with 10 different bonfire stations for each family group. If the rest of the tour is anything like this, it's gonna be a lot of fun."
Baldridge's tour is being partially sponsored by Bose, which is providing the sound system. He is traveling to gigs in his new Mercedes Sprinter van with his tour manager, Mike Lagunovich, as co-pilot and rhythm guitarist. They play in Louisville, Kentucky Thursday, then the following five days in New York.
The successfully booked tour is a follow-up to his viral video "Senior Year," a song he inked as an ode to the final year of high school, with the hook, "Never thought it would disappear senior year." The lyrics were written before COVID-19 ambushed the senior year of so many students.
"The song got way bigger than I ever thought it would. It took on a whole new meaning and brought a generation of young people together forever," Baldridge says.
Students throughout the nation started calling radio stations requesting the tune, and it broke into the Billboard Top 50, an incredible feat considering Baldridge is an independent artist without a record deal since 2019.
"That never happens. It was a huge surprise," he says.
He played the song in person at several high school graduations.
In his 2010 senior year at Patoka High School, located 80 miles north of Carbondale, there were only 17 seniors. Although he attended Kaskaskia Community College on a baseball scholarship, he was simultaneously playing at Tootsie's Orchid Lounge on Lower Broadway in Nashville, trying to break out as a country artist.
He quit college in 2011, now has a home in Brentwood, and has made steady career progress through the years. He reached No. 48 on Billboard in 2016 with single "Dance With Ya." He frequently tours with LoCash and writes tunes with members Chris Lucas and Preston Brust.
"Those guys are like brothers to me," he says.
Fans can get an intimate look into the personal life of the singer and his future bride in YouTube video series "Becoming Baldridge," which documents the steps the couple are taking towards planning their wedding, which has been tentatively set for next May or June.
Stay up-to-date on what's happening
Receive the latest in local entertainment news in your inbox weekly!