Nashville songwriters are a special breed.
They willingly dedicate themselves to learning a highly specialized craft, the art of composing short rhyming stories that instantly connect emotionally with listeners. And that is just the beginning.
A writer must discover and navigate the elusive path that gets their songs into the hands of people who are making records. Finally, because there are packs of thirsty songwriters sitting in every Music City watering hole, the quality of each tune must be magical.
In her 1982 classic "16th Avenue," Lacy J. Dalton laments how writers "walked away from everything just to see a dream come true, so God bless the boys who make the noise" as they wait for the special moment when "like a miracle some golden words rolled off someone's tongue." It's this process that keeps the country music world turning.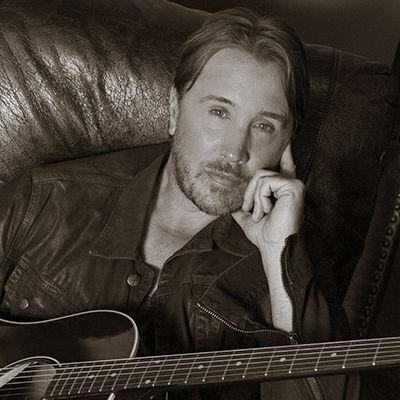 "I had been living in Nashville for a few years and the industry was beating me up pretty good. I had just lost my writer's deal and was driving back to Southern Illinois to do a show when that song came on the radio and it made me cry like a baby," songwriter Lance Miller says. "I finally understood its powerful meaning."
Since 1995, the 50-year-old Miller has been "chiseling on the rock" that is country music. He has been carving out a career for half his life with limited success. The highlights of 25 years of labor had been placing fourth on the "Nashville Star" talent search in 2004, and helping to write Jerrod Neimann's No. 1 single "Drink to that All Night" in 2013.
However, last week the momentum suddenly shifted to an all all-time high for the Fairfield native as he made a dominating impact on the Billboard charts. He placed two songs in the Top 5, perched at No. 1 with the Tim McGraw hit "I Called Mama" and also was at No. 5 with "Everywhere But On" for Arkansas newcomer Matt Stell.
The tune moved to No. 4 this week and has spent more than 40 weeks on the chart, inching its way toward the peak position.
"It's been a crazy 2020, that's for sure. Just when you think we've seen it all, out of nowhere I get two songs on the charts at the same time, and they both make it to the Top 5. It's really unbelievable," Miller said during an hour-long telephone interview Tuesday night.
"It's no secret that I came down here to be an artist. When that didn't work out, I found another way to get my music out and stay relevant. I survived this brutal business. It took me a long time to admit that."
Fresh off a mini four-day Florida vacation to celebrate his lofty achievement, his life has been in a whirlwind the past few weeks. A sports fan who loves to play golf in his spare time and an avid fan of the mighty Tennessee Titans, Miller wasn't 100% sure which two teams had advanced to the World Series.
In normal times, McGraw's record label would've hosted a big party to celebrate one of their artists reaching No. 1, but COVID-19 has stopped those massive gatherings. Miller says there will probably to a smaller ceremony in the near future.
"Those things are so much fun because of the recognition you get from your peers," Miller says. "Yeah, we are competing against one another to get songs on the radio, but when you finally get a No. 1, a lot of people are happy for you."
Miller co-wrote "I Called Mama" with Marv Green ("Amazed" by Lonestar) and Jim Yeary ("I Drive Your Truck" by Lee Brice).
"I thought it was a special song, so I sent a work tape of it to McGraw," he says. "We didn't have time to make an actually demo tape. For all practical purposes, he had finished his new album. I was always taught to just keep writing. Tim loved the song, got it on the album and made it a big ol' hit. I couldn't be happier for him. We've been friends for a long time."
Miller is a legendary figure in Fairfield, where he opened for stars Tanya Tucker, Charlie Daniels and Sawyer Brown in a popular concert series held in the high school gym and sponsored by local civic group The Mule-Backers.
He had his own band for a long time, but knew he had reached the pinnacle of area stardom when he successfully auditioned for the role of lead vocalist for Jackson Junction, a band founded by Murphysboro drummer Bill Quigley that is still active on the local music scene.
"The best times I ever had making music were with Jackson Junction," Miller says. "If you got to be lead singer in that band, you've made it. I also loved watching Gary Jones. His sound was so clean. I learned a lot watching him."
Miller earned his spot on "Nashville Star" in a qualifier at the Wildhorse Saloon in downtown Nashville. The event was judged by The Warren Brothers, Brad and Brett. Miller finished fourth during the second season of the show in 2004. Brad Cotter was the winner, but failed to make his impact felt in Nashville.
On the other hand, Miller has been a steady force. He teamed with The Warren Brothers to write "Drink to that All Night" in 2013. Since then, he has co-written with everyone from Thomas Rhett and Jim Lauderdale to Dean Dillon and legendary Max T. Barnes.
Miller works for industry powerhouses BMG, StyleSonic and Still Working Music.
Stay up-to-date on what's happening
Receive the latest in local entertainment news in your inbox weekly!