It is one of the most instantly recognizable songs in rock 'n' roll history.
Roger Boyd pounding on his keyboard, creating an infectious sound being electronically altered with the use of then cutting edge synthesizer technology, to produce the unforgettable opening to "Never Been Any Reason."
The magical tune transformed the unknown central Illinois band to industry superstars as the band Head East.
Going all in on the album "Flat as a Pancake," recorded in South Pekin in 1974, the group optimistically had 5,000 albums and 500 eight-track tapes made to sell at concert venues. When the popularity of "Never Been Any Reason" exploded, the band was picked up by a major label and the album would eventually be certified gold for selling over 500,000 units.
"Part of the reason the song has survived so long is because it was so different. No one was doing anything with synthesizers at the time except Emerson, Lake and Palmer. Our guitarist Mike Somerville wrote the song and we worked up the arrangement," Boyd says.
During the mixing process, someone forgot to mute one of the moog solos. The error was priceless.
"When it went through, we thought WOW!" Boyd says. The accidental creation propelled the song to its lofty perch in rock folklore, made the group popular from coast to coast and a favorite tour partner of AC/DC.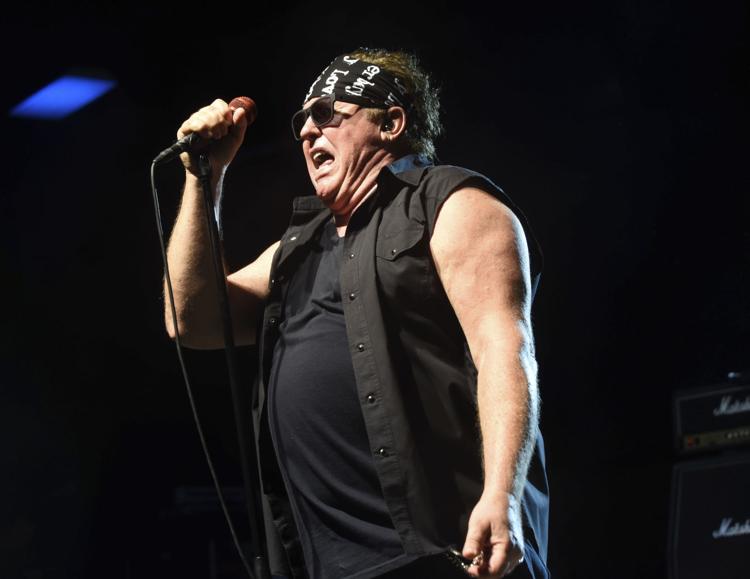 Head East will be performing at HerrinFesta Italiana at 6:30 p.m. on May 26, as the opening act for Loverboy. The Great Affairs will perform when gates open at 5:30 p.m. Ticket prices range from $10 to $35.
Music from the main Piazza Stage at the annual festival kicks off May 23 with Resurrection — A Journey Tribute. Tickets are $10 to $15.
Outlaw country music will fill the air on May 24 with Jamey Johnson, Kendell Marvell and Jeff Mears & The Cache River band from the Vienna area. Tickets are $10 to $35.
Young guns of country music Scotty McCreery, Riley Green and Daniel E. Johnson will be featured on May 25. Tickets are $10 to $35.
Faith & Family Night will be held on Memorial Day with music by Jason Crabb and Dan Gokey on May 27.
Gates open at 5:30 p.m. each night.
Tickets can be purchased online at herrinfest.com, which also includes complete information on each show. Seats not taken through advance sales will be available for purchase at the gate.
A $30 Every Day Pass can be purchased that grants general admission entrance to all five shows.
Weather conditions could alter the nightly performance schedule.
Celebrating its 50th anniversary this year, Head East was formed in 1969. They were known as the TimeAtions in the early years, when they would often visit Southern Illinois, playing teen dances in Carbondale, Mount Vernon and Centralia.
Boyd says members of Head East knew they had taken their careers to the next level with a 1976 performance at historic Saltpeter Cave, located in an isolated wooded area between Alto Pass and Murphysboro.
"It's really a breathtaking place out in the middle of nowhere. The cave has great acoustics and a beautiful waterfall," Boyd says. "We were expecting 100, maybe 150 people. When they started rolling in it was amazing. There must have been a couple thousand. The people at the gate were stuffing money in Kroger bags because they didn't have anywhere to put it. People were climbing over barbed wire fence to sneak in like it was Woodstock. It blew our mind."
Through the years, Head East has gone through seven lead vocalists, eight drummers, six bass guitarists and seven lead guitarists. However, Boyd has been the group's only keyboard player and only remaining original member.
"The current configuration of the band has been together for 13 years and they are powerhouse rock 'n' rollers that put out our 'Raise a Little Hell' album in 2013," Boyd, who lives on a 250-acre farm on the outskirts of Sparta, says. "It's a privilege to be invited back to HerrinFest and we are looking forward to putting on a great show."
Loverboy is a Canadian arena rock band known for hits like "Turn Me Loose," "Hot Girls in Love,""Lovin' Every Minute of It" and signature tune "Working for the Weekend."
Formed in 1979, the band was originally rejected by major labels in the United States and signed with Columbia Records in Canada in 1980. A self-titled debut album went platinum in Canada, leading to overwhelming success in America.
Ironically, the group recorded the 1984 theme song for the USA Summer Olympic team, "Nothing's Gonna Stop You Now."
After personal issues caused Loverboy to break up in 1988, they ironed out their differences and put the band back together in 1991. Several original members will be on the HerrinFesta stage, including lead vocalist Mike Reno and guitarist Paul Dean.