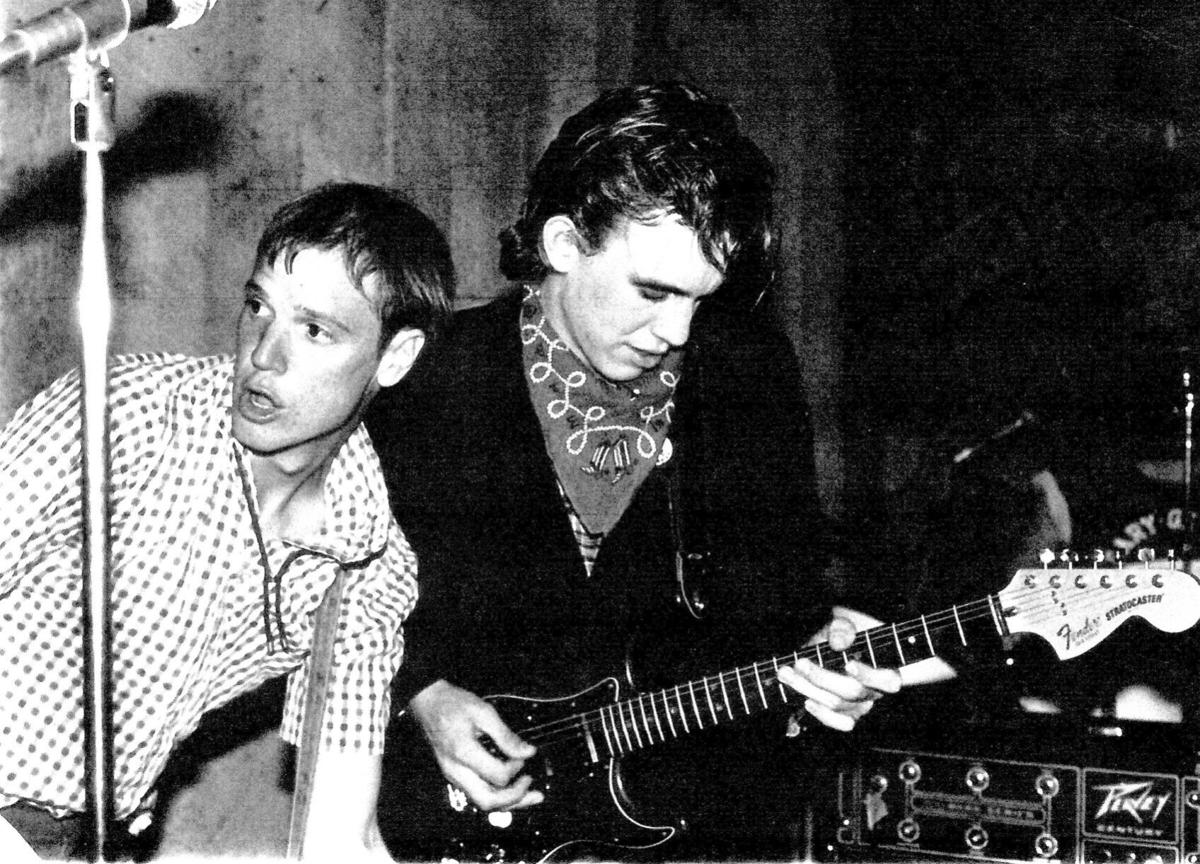 As Robbie Stokes has no doubt documented over the past year in this space, Carbondale has seen a healthy profusion of bands that performed many varied types of music.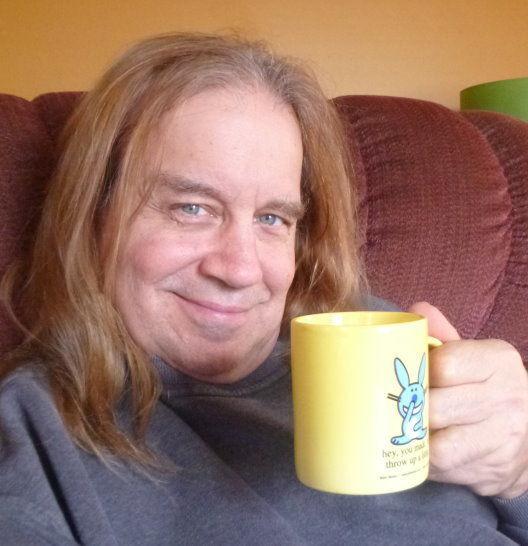 The decade of the 1970s had seen the rise of disco music, offset by the hard rock and arena rock of bands like Led Zeppelin, Van Halen and Boston.
Other similar forms like punk rock, which was discussed here two weeks ago, new wave, country rock, progressive and soft rock all came to prominence with examples seen in Carbondale bands.
The scene included the genre of rockabilly music, which Shakespeare's Riot included in about half its repertoire of songs.
The backbeat and infectious energy of 1950s songs like "Rip It Up" by Little Richard, "C'mon Everybody" by Eddie Cochran, and "Tear It Up" by the Johnny Burnette Trio, were well-suited to the frenzied artistic passion with which Jason Ringenberg entertained audiences around 1980.
While many bands focused on the clarity of their instruments, the sound system or the visual appeal of matched clothing outfits, Jason demonstrated that presenting a song with raw, unbridled emotion is tantamount to it being entertaining.
For the years I spent as his bassist and lead guitarist, Jason proved that premise gig after amazing gig.
Many of these performances occurred at a former local dive bar called The Club. Situated between the Varsity Theater and Boobie's sub sandwich shop, I'd rate it as the second diviest dive bar in town, next to PK's.
As Jason explained a couple weeks ago, Shakespeare's Riot may have been the first local band to "punkify" country and rockabilly songs.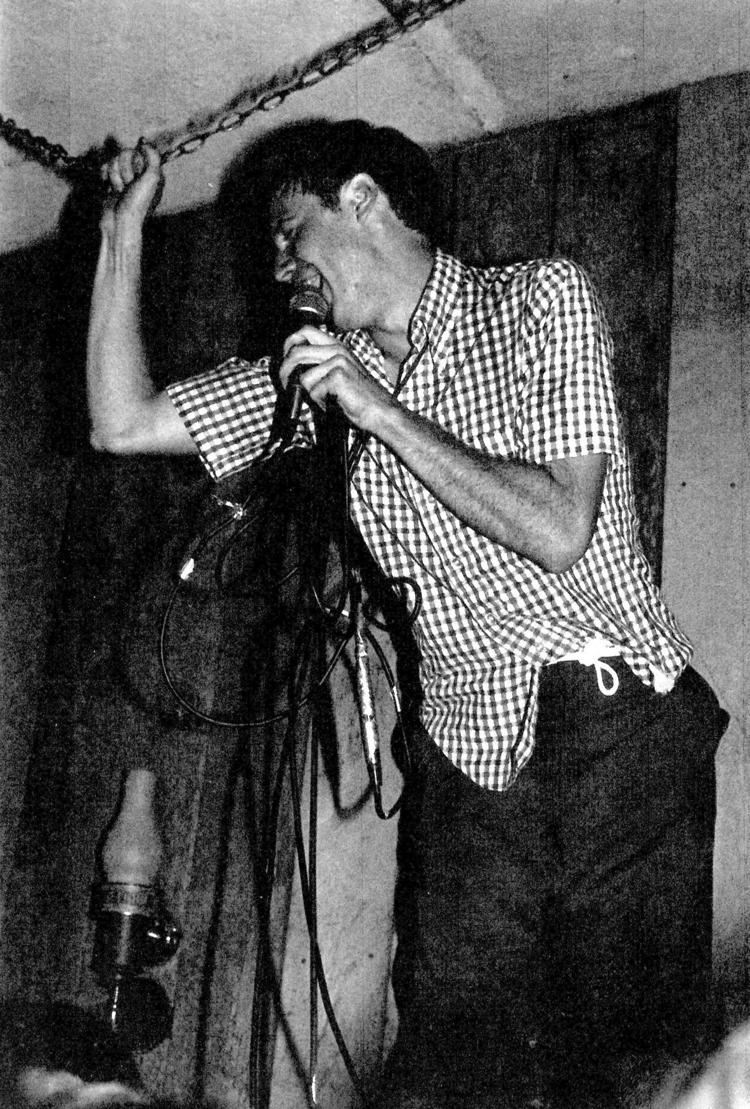 I can personally attest that Jason often plugged several microphone cables together in order to jump up onto the bar, sing the song and dance as far as he could go before running out of rope. If a few beers got knocked over in the process, no one cared.
When Jason moved on to Nashville, the momentum of music he left behind was great.
While the Stray Cats were only beginning to join the rockabilly revival already underway in London, an inspired Carbondale musician sought to play that same music but with a more authentic feel. That was your humble narrator — me.
The band was comprised of four musicians who had just finished playing in other bands. Besides myself, there was Craig Owens, a drummer who recently had been in a fledgling punk band called Congo 64. Lead guitarist Mike Barker's last band was called Blues on a Dime. Bass player Dan Pierce was discovered after I saw him walking down Illinois Avenue with a girl under each arm.
The quartet agreed that authentic rockabilly would be a fun music to play, concentrating on the songs of Buddy Holly, Carl Perkins and early, pre-Army Elvis Presley.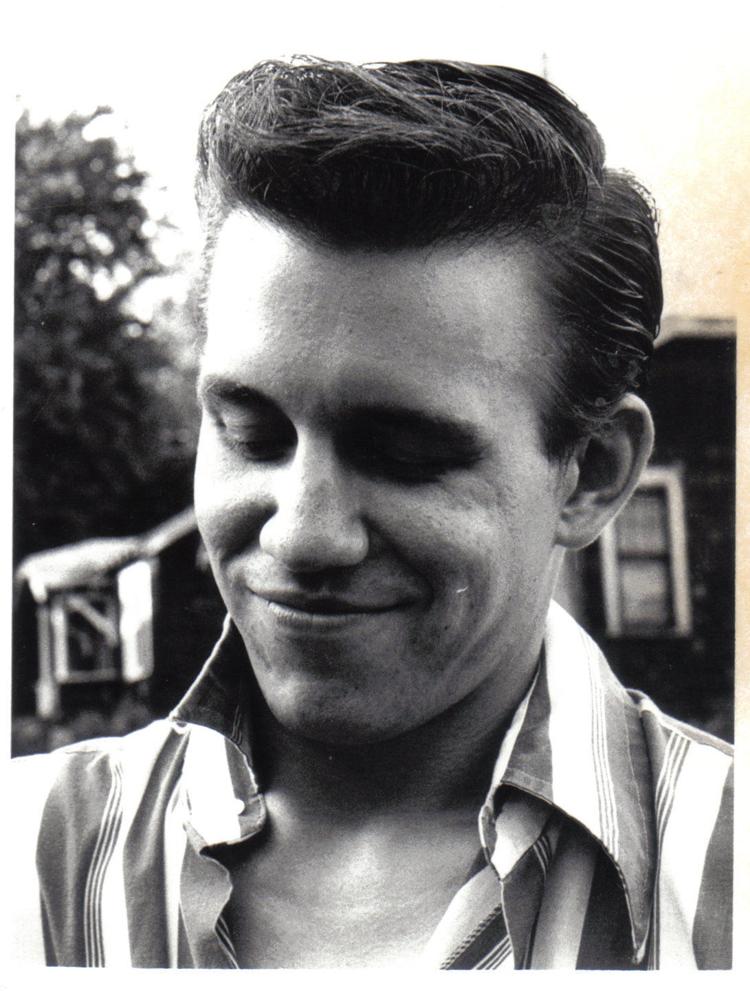 Unfortunately, I got called in to work at Boobie's on the evening when we were to decide on the band name. I later found out the other three band members had decided to call us the Boppin' 88s.
The band proved to be very popular, often playing a Friday happy hour gig at Gatsby's and then performing over at Hangar 9 the same evening.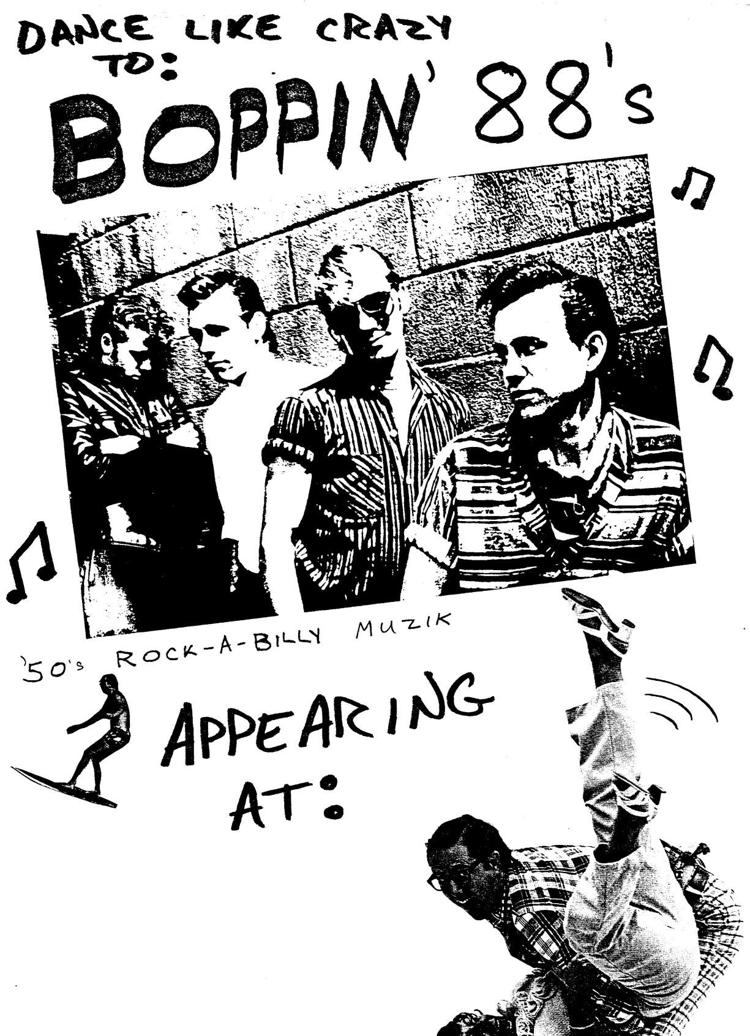 There were some unforgettable moments, like playing "Tear It Up" with the four band members rotating instruments during the song — without stopping. After bringing the tune down to a quiet tempo, Craig would then get up from the drums and start playing one of the guitars. Meanwhile, the bass player would sit down at the drum kit and attempt to play, while the other two band members switched instruments. The rotation continued until everyone finally landed back at his home instrument.
The band loaded into a box truck — I think it was an ice cream truck — and went on an epic road trip one summer. The first stop was Cantrell's in Nashville, Tennessee, where the 88s were the warmup act for Jason and the Scorchers. Our main destination, however, was Athens, Georgia.
Somehow, the Boppin' 88s got booked to play a three-night stand at the 40 Watt Club, which was a popular college bar and the home of none other than the band R.E.M. It was nice that those band members, except for Michael Stipe, came to our show the very first night. Some months later, we were asked to be the warmup act for R.E.M. at a gig in Kansas City.
It got to the point where the Boppin' 88s were recognized as minor celebrities in Carbondale. The lead singer would be walking down the Strip and folks would point and say "there goes Mr. Bop." I go by a different musical nom de plume these days, but we'll talk about that in the coming weeks.
Gary Gibula is an SIU alum, musician, writer, editor, and friend of Robbie Stokes, the author of Music Historicity. He is filling in while Stokes is on a break.
Stay up-to-date on what's happening
Receive the latest in local entertainment news in your inbox weekly!