Three concerts purposely scheduled to attract fans of drastically different musical genres are coming soon to Rent One Park in Marion.
Emerging country superstar Luke Combs on July 20, rap icon Nelly on July 21 and the breathtaking Passion worship band on July 22 will perform in the spacious ballpark.
Combs is sold out. However, a few additional tickets may be released the day of show. Availability information will be posted at Pepsi618 on Facebook.
Increasing the event from one night to three was the brainchild of Midwest Music Supply owner Chris Parton of Marion, who will provide sound and lighting for the shows.
"It was kind of my idea and I worked with Pepsi and Black Diamond to make it happen," Parton says. "Luke Combs was booked first. Then, I thought we have this mountain of equipment already set up, we should do something else."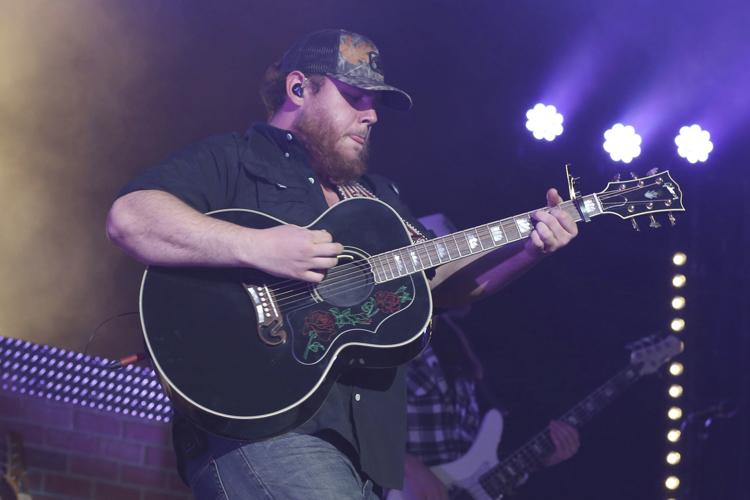 The second night fell into his lap when he contacted a friend promoting a series of Nelly concerts at minor league baseball venues. Rent One Park is superior to most AAA facilities.
"Nelly was available July 21 and we quickly booked him. It was a no-brainer," Parton says.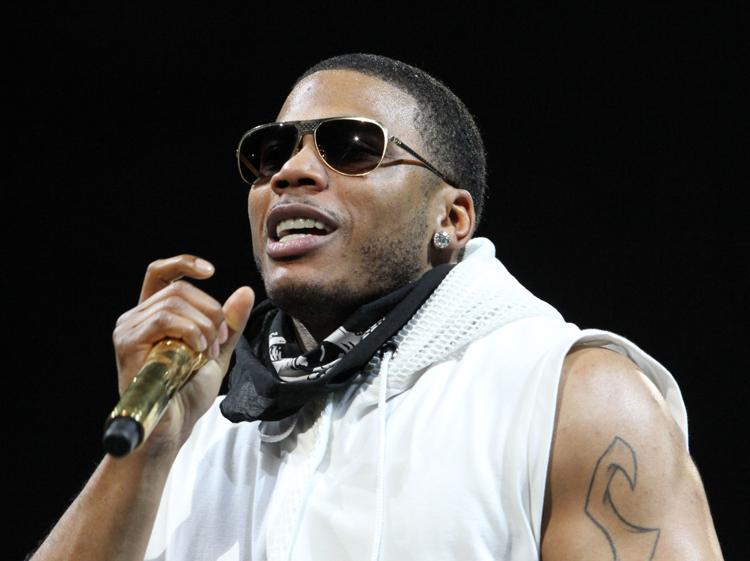 Weather is the uncontrollable factor for a profitable Nelly show. A favorable day by Mother Nature would probably cause a second straight sellout.
"Nelly recently had a walk-up crowd of 4,000 at Rockford. Our day of show could be huge," Parton says.
Nelly ticket prices range from $25 to $200 and can be purchased at Black Diamond Harley-Davidson in Marion or online at www.eventbrite.com. Gates open at 6 p.m.
Passion worship band ticket prices range from $25 to $75 and can be purchased online at www.eventbrite.com. Gates open at 5 p.m. Opening acts include the worship bands from Cornerstone Church and the Southern Illinois Worship Center.
Combs appeared headed for stardom in high school when he performed solo at New York's prestigious Carnegie Hall. He let his musical dreams marinate while attending Appalachian State University, until he finally dropped out one week before completing his fourth year and migrated to Nashville.
The 28-year-old singer clawed his way through the Music City trenches for three years. He released two independent extended plays in 2014, but it was the 2015 "This One's for You" project that captured the attention of major labels and led to his signing with Columbia Nashville.
Combs is the first artist since Sam Hunt to have the first three singles from a debut album reach the top of the charts. He accomplished the feat with the trio of "Hurricane," act-breaking "When it Rains it Pours" and "One Number Away."
New single "She got the Best of Me" was shipped to radio June 25.
All four songs are on the new version of "This One's for You," which was expanded to a full-length album when he signed with Columbia Records.
Combs was named the 2018 New Country Artist of the Year at the iHeartRadio Music Awards.
Gates open at 6 p.m. and Aaron R. Smith of Marion will be the opening act. The concert is sponsored by Pepsi Mid-America and Black Diamond Harley-Davidson.
The 43-year-old Nelly was born and raised in Texas, moved to St. Louis as a teenager and formed the St. Lunatics while still in high school. When a major label deal never materialized for the group, he went solo.
Creating a unique sound with a distinct rap style accentuated by a Southern drawl and Missouri twang, Nelly was discovered by the Universal Music Group and inked a recording contract.
His 2000 debut album, "Country Grammer," was certified platinum and sold over 9 million units. It is the ninth-best selling album in rap music history. The title track is an unquestionable party-starting anthem. The blockbuster album also produced hits "Batter Up," "EI" and "Ride Wit Me." His follow-up record contained classic "Hot in Herre."
Nelly won Grammy Awards in 2003 and 2004. The multitalented entertainer also appeared in a remake of "The Longest Yard" and has his own clothing brand and fragrance company.
The concert is sponsored by VisitSI and Black Diamond Harley-Davidson.
Starting with "Awakening" in 2010 through current album "Whole Heart," the Passion worship band has released an album each year that has ascended to the top of the Billboard Christian Albums Chart.
Popular singles by the band are some most recognizable worship anthems of the generation, including: "How Great is our God," "One Thing Remains," "Even so Come," and "God of this City."
Louie Giglio is the founder of the Passion movement. It started as a weekly bible study at Baylor University, which eventually included 10 percent of the entire student body.
In 1995, after shifting the base of operation from Waco to Atlanta, Giglio hosted his first Passion Conference, which targeted 18- to 25-year-old college students and urged them to "leverage their lives for the fame of Christ."
The Passion worship band, which now has a full concert schedule, was originally formed to provide entertainment at the conferences.
Passion 2017 attracted 55,000 to the Georgia Dome. Money raised from the conferences and concerts is distributed to charitable causes around the world.
Midwest Music Supply is the concert sponsor.