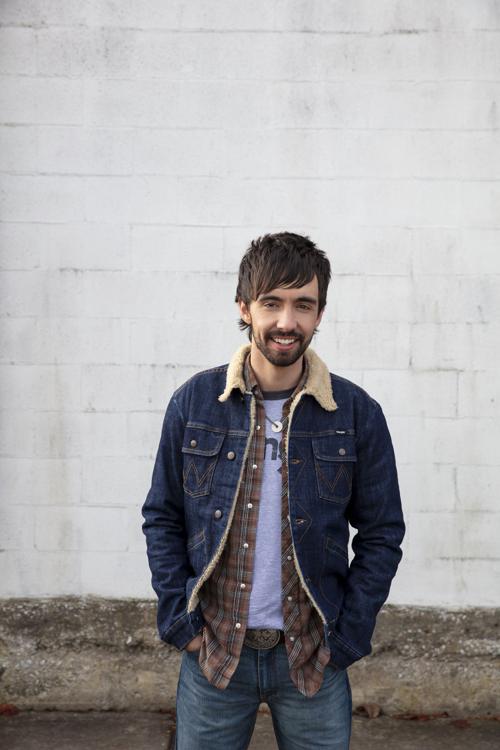 Mo Pitney has learned how to walk a tightrope.
Hailed as the savior of the traditional country sound when he broke onto the national scene in 2014 with debut single "Country," Pitney knew he had to create music that blended his rich baritone voice with instrumentation that would appeal to today's listeners. Finding the balance was crucial to mainstream success.
Pitney found the magical formula on his long-awaited sophomore album "Ain't Looking Back," 13 tracks of new music released Aug. 14 on Curb Records. The first single from the project, "Ain't Bad for a Good Ol' Boy," is currently climbing the Billboard charts.
"There has been no negative feedback. Everything we've heard from country radio has been positive," Pitney says. "Because of the way things are working during the pandemic, it looks like the song will be strong enough to make a long, slow climb up the charts."
There was an album release party at bluegrass mecca The Station Inn in Nashville on Aug. 15 that was aired on Facebook Live.
One of the most important decisions in creating the album was finding the right producer. Pitney's wife, Emily, suggested using Jim "Moose" Brown.
Brown may seem like an odd choice at first glance. He plays keyboard in Bob Seger's Silver Bullet Band, but he also won a Grammy Award for writing "It's Five O'Clock Somewhere," a huge hit for Alan Jackson and Jimmy Buffet. He also produced Jamey Johnson's breakout album "That Lonesome Sound."
After an initial meeting, Brown said he would "think about" the offer. He then tirelessly listened to everything Pitney had ever recorded before agreeing to the partnership.
"I've never had anyone study me so much," Pitney says.
Pitney said the recording process started with finding material. He sifted through hundreds of songs from his catalog and tunes by other writers before settling on 35, recording 22 and through "deliberations and conversations" with the label settling on 13.
"I had been stacking songs up for four or five years for the new album," Pitney says. "I never made marks by those I thought were for a record. Once we had a producer, I dug back through everything and over the course of three months found the songs I thought best identified where I am right now."
Surrounded by the top sessions players in Nashville, Pitney says the actual recording was a smooth process. Some of the tracks were recorded live, others he would go into a booth with an electric guitar and overdub. "It was the most comfortable I've ever been in a studio," he says.
Pitney co-wrote seven of the cuts used on the record.
"The end goal was to shut out all other voices, close our eyes, and create something that came from the heart," Pitney says. "I'm looking forward to taking this body of work that is completely me and sharing it with the world."
The album is chock-full of tunes that paint vivid images of everyday life. "Local Honey" was almost the lead single. It shows how love can be found at a local farmer's market. "Mattress on the Floor" teaches how to be grateful for the little things in life. It wasn't that long ago that Pitney and his new wife were living is a sparse 700-square-foot apartment in Music City.
Opening track "A Music Man" is a letter to himself and features guest vocals from Jamey Johnson.
"God gives us all talents. For me, that was music. I would have played music the rest of my life if anybody had paid me or not," Pitney says. "The hope and dream is that you can do it and make enough to survive. If you get tangled up in trying to use your gift to become rich or famous, it will steal our joy."
A highlight on the album is Pitney covering bluegrass standard "Old Home Place" with an all-star band that included Ricky Skaggs, Marty Stuart, Jerry Douglas, J.D. Crowe and others.
The 27-year-old native of Cherry Hills, Illinois is married to award-winning bluegrass vocalist Emily Bankester of Carbondale. They have two daughters, 3-year-old Evelyne Nadine and Audra Elaine, born July 14. The family lives in a newly constructed "barndominium," a 2,000-square-foot pole-barn house with a 900-square-foot wrap around porch on the outskirts of Nashville.
Because of his life as a public figure, there is an unlimited amount of information about Pitney on social media. Most of it is true, some is not. Why would he build such a modest home if the internet stated his net worth at $5 million?
"Emily saw that, too. She called me the other day and ask me where I was hiding it," Pitney said with a chuckle Monday afternoon, taking a break from helping his brother build a boat dock at a popular Nashville area lake.
Once pandemic restrictions ease, Pitney says his tour bus is like "a bucking bronco ready to bust out of the chute." He played his first show since the shutdown last week in Utica, Illinois.
Stay up-to-date on what's happening
Receive the latest in local entertainment news in your inbox weekly!