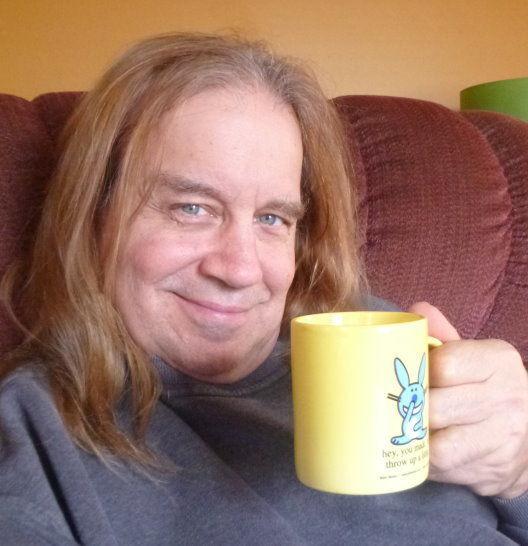 For those readers who are musicians, this week's column certainly hits home if you are currently in a band or have been in the past.
If you are not a musician or have never been in a group, the lessons herein may well be applied to other aspects of life such as interactions with coworkers, relationships and personal integrity.
It should first be stated that some artistic pursuits are individual efforts, as they are for painters, poets, singers, sculptors, writers and photographers.
But other examples of art require interaction with other artists, such as a dance troupe, a vocal chorus, actors in a play and musicians in a band.
For that last one, being a good listener or observer of your fellow artists is tantamount to the successful expression of a music band.
An individual player must listen to and observe the fellow musicians and then instantaneously process their output, to an extent, to influence and inspire the music he or she creates at that moment.
This interaction, which is not quite the same as "call and response," is especially evident in jazz and Dixieland music, and can be found in other genres as well. My personal favorite, as you might guess, are the so-called jam sections of Grateful Dead music.
An incredible example can be found in a piece known as the Watkins Glen Soundcheck jam. In July of 1973, four years after appearing at Woodstock, the Grateful Dead performed at another three-day music event held at the Watkins Glen race track, also in New York. With media estimates of 400,000 people attending Woodstock, there were some 600,000 music fans reported at the Summer Jam at Watkins Glen festival.
The venue already was completely filled with concert-goers the day before the event was set to formally begin. To appease the crowd, two of the three headline groups, the Allman Brothers and the Band, appeared on stage to perform two or three songs each. But the Grateful Dead decided to perform full two sets, including a 18-minute wordless, instrumental exploration comprised of several different sections of music, each with its own tempo and key. It was an outstanding example of musicians in a band interacting with each other.
Being entertained by a music group is a visual as well as aural experience. While it previously has been stated in this space that music is a subjective art form, a band's appearance, to me, makes a difference in my overall appreciation of them.
One of my favorite local bands in the Chicago area — I will not mention them by name — has a visual style of wearing extremely casual clothing like jeans and a T-shirt, which is their right. But for me, I would appreciate their overall artistic impression to a greater degree if their visual element was more appealing and if they wore flashier or more colorful outfits that at least differentiated them from the rest of the bar patrons.
Having been a member of numerous bands over the years, I've seen it all. As the bass player in Bill Cochran and the Bel-Aires, the lead singer donned a sequined, white jumpsuit when we played our set of Elvis songs. In Diamond Rush, our Neil Diamond impersonator wore colorful, flashy, Las Vegas-style outfits. During his rockabilly days in Carbondale, your humble narrator wore '50s-style clothing, applied eye makeup for some reason, and sported pompadour hair using real grease pomade hardened with layers of Final Net hairspray. Quite a sight!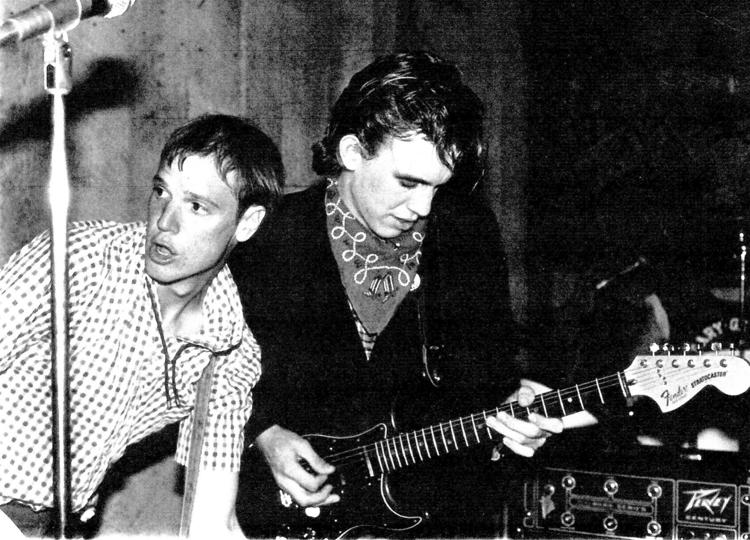 From an equipment standpoint, I've seen band members with elaborate instruments, pedal boards, drum kits and amplifiers. But others made do with inexpensive setups because it was all they could afford. For example, in my earliest '50s band, I played a Sears guitar. It was pretty cheap and looked like a Gibson SG. I also had a Sears guitar amp. Those were the days!
Everyone probably also knows someone who is often late or tardy for work. In the world of bands, I've too often experienced musicians who owned cars that broke down frequently or who always had some sort of lame excuse why they were late for the gig. Not good.
For these reasons, I created a quiz a few years ago, purely rhetorical, intended for my musician friends to look at themselves and consider what kind of a band member they were.
Whether or not you're a musician in a group, take the quiz and ask yourself whether you're being the best band member, co-worker or friend you can be.
Musician's Scorecard
Answer the following questions and add up your points:
1. Do you have quality instruments and associated gear (amplifier, etc.)?
- You have great gear, top-quality and it always works perfectly: 2 pts.
- Your instrument and music gear is all right and gets the job done: 1 pt.
- Your gear doesn't always work correctly, or is below average: zero
2. Do you have good transportation?
- You have a reliable vehicle, spacious enough to transport you, your gear as well as other band members and their equipment if need be: 2 pts.
- Your transportation is adequate and gets you and your gear to the gig: 1 pt.
- You have an unreliable car that sometimes breaks down, or you have no transportation and always need a ride from another band member to get to the gig: zero
3. Do you have the "chops?"
- You have outstanding ability, you're at the "top of your game," your playing is appropriate to the music, you listen well to the other band members, you have "eye contact" with them: 2 pts.
- You mostly "know the tunes," but sometimes are in your own world, you play inappropriately or you are too loud: 1 pt.
- You sometimes struggle with the music, you do not know the song being played, you haven't practiced, you "lay out" on some parts of songs, you make too many avoidable little mistakes or often play an inadvertent wrong note, or "clam": zero
4. Are you good with communications?
- You answer your phone whenever a band member calls, you answer emails and text messages right away: 2 pts.
- You generally return a phone call or email within 24 hours: 1 pt.
- You're usually difficult to reach, your cellphone often does not work or needs charging, you do not return voicemail, email or text messages: zero
5. Are you a positive, pleasant and fun person with whom to make music?
- You're always "on the bright side," upbeat, optimistic and have lots of positive energy, you have fun when you play music and it shows: 2 pts.
- Your glass is generally "half-full," or drugs/alcohol sometimes affect your being able to play at 100% of your ability: 1 pt.
- You're moody, or you allow other considerations to affect rehearsals, performance or relationships with other musicians: zero
6. Being a musician/entertainer is visual as well as aural. Do you "look the part?"
- You always wear "something special" to a gig, you look to differentiate yourself from the patrons as a performer: 2 pts.
- You wish to appear like anyone else in the crowd, or you're shy or unwilling to dress as an entertainer: 1 pt.
- You don't care at how you look, the music is all that matters: zero
- You're always early for gigs, you never need to make an excuse for lateness, you're never tardy returning to the stage after set breaks: 2 pts.
- You're generally on time for gigs or rehearsals, or you "cut it close" about half the time: 1 pt.
- You're occasionally or often late, even if you have an excuse: zero
- You have appropriate banter or stage personality, you're not just a faceless backup player.
- You help other bandmates with their equipment, both loading-in and loading-out.
- You're good with networking, you have contacts with other musicians and with clients for band bookings.
- You don't nitpick about minor expenses for being in a band, like the cost like of photocopies, drinks or gas in your vehicle.
- You arrive at the gig having already eaten a meal, you're not a diva and worried about food or drink tickets.
(add 1 pt. for each of these five)
17-19: You rock! You're an excellent band member.
14-16: You're a good bandmate, you can call yourself a "professional."
12-13: There's plenty of room for improvement.
11 or below: Get a job. You don't belong in a band.
As I wrote earlier, this quiz is only my opinion and perspective as a musician. If you have any additions to the list, please leave them in the comments section.
Gary Gibula is an SIU alum, musician, writer, editor, and friend of Robbie Stokes, the regular author of Music Historicity. He is filling in while Stokes is on a break.
Stay up-to-date on what's happening
Receive the latest in local entertainment news in your inbox weekly!