As many people well know by now, Carbondale is a city steeped in art, culture and music.
It's a Southern Illinois college town known for a progressive Bohemian culture, having both a permanent and transient populace appreciative of musical and artistic pursuits.
Have you ever heard one of your favorite old songs and paused because it sounded slightly di…
To me, it's not at all surprising that many significant musicians got their start here or are associated with Carbondale in some way.
It can be contended that talented artists arose from many regions and cities in our great nation, and indeed they have.
For today, let's call to mind those with ties to our Little Egypt town with a population of some 25,000 residents.
It's my SI anniversary this week. It's also my birthday this week, but who's counting?
Many of the Baby Boomer generation no doubt are familiar with Shawn Colvin. Now living in Austin, Texas, she was a singer guitarist who played her own style of pop-influenced folk songs in clubs along the Carbondale Strip throughout the late 1970s and early 1980s.
After joining the country-swing band "Dixie Diesels," Colvin continued her music career in Austin, Berkeley and New York City.
Since then, she has released 17 albums, including her 1996 "A Few Small Repairs," which peaked at number 39 and was platinum-selling. Colvin has won three Grammy Awards and been nominated for seven other Grammys.
There are many who consider February 3, 1959, as "The Day the Music Died," a term Don McLean…
Along the way, she has worked or recorded with such luminaries as Jakob Dylan, Steve Earle, Béla Fleck, Emmylou Harris, Alison Krauss, Graham Nash, Robbie Robertson, Paul Simon, Bruce Springsteen, Sting, James Taylor, Suzanne Vega, Tom Waits and Stevie Wonder.
Colvin also voiced a love interest character of Ned Flanders on a 2000 episode of The Simpsons, "Alone Again, Natura-Diddily."
With those credentials, it's debatable whether bassist Darryl Jones has achieved a similar level of fame.
Jones was born in Chicago and grew up as a neighbor of another Carbondale-associated bassist, Angus Thomas. After graduating from the music program at Chicago Vocational High School, Jones attended SIU.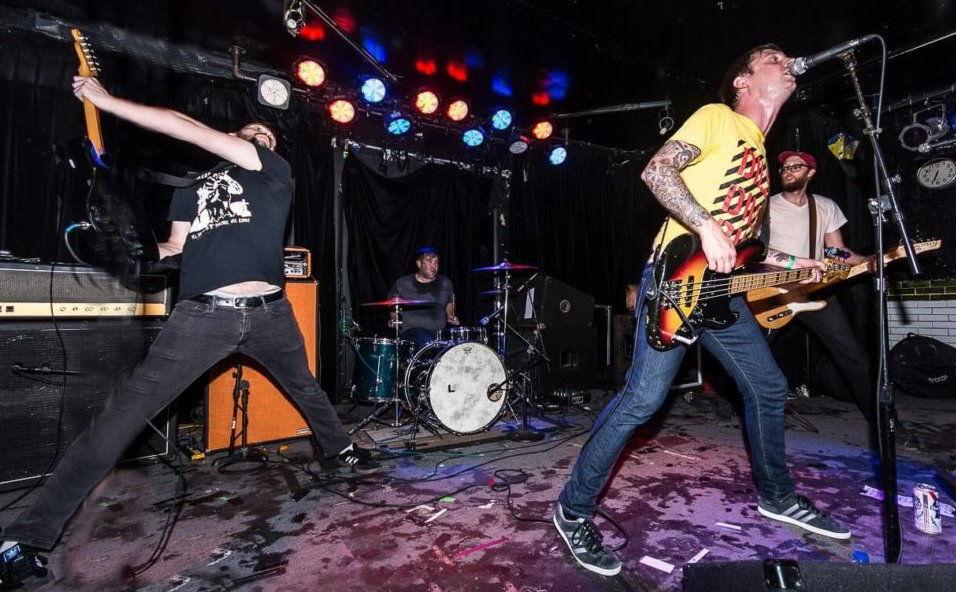 His music career rocketed with numerous collaborations early on, including Miles Davis, Sting, Herbie Hancock, Peter Gabriel, Madonna and Eric Clapton. In 1993, he auditioned and was hired to be the new bassist of the Rolling Stones, following the retirement of Bill Wyman. Jones has recorded and toured with the legendary band ever since.
His skills have since been utilized by many other artists like Joan Armatrading, Pee Wee Ellis, Peter Gabriel, George Harrison, Branford Marsalis and John Scofield.
In addition, he founded Jones Musical Instruments, which produces high-quality basses and guitars made with artisan craftsmanship and modern technology.
Next is my good friend Jason Ringenberg, who attended SIU around 1980 and started a band called Shakespeare's Riot. The combo played punked-up rockabilly and utilized your humble narrator as bassist.
In the realm of song titles that use musical metaphors, there are bushels and bushels that u…
Shakespeare's Riot was a fixture at The Club, a small shotgun shack of a dive bar located on South Illinois Avenue between the Varsity Theatre and Booby's sub sandwich restaurant. Jason was known for jumping up on the bar and dancing down to the end while singing lead vocals.
Later, the band became known as the Cat-a-linas, with yours truly switching from bass to lead guitar duties.
But Jason one day announced that he was moving to Nashville, where he incepted Jason and the Nashville Scorchers. After his record company convinced him to drop the word "Nashville" from the band name, the group went on to perform at Farm-Aid and tour Europe and Australia.
To date, Jason and the Scorchers and Jason Ringenberg, the solo artist, have released an amazing total of 24 albums.
More recently, in 2002, Carbondale spawned the Copyrights, a bona fide punk rock band that achieved world prominence in the musical genre.
Just as Ringenberg and his band redefined the alternative Country style of music, underground press reports said that lead singer and bassist Adam Fletcher and his band were the new punk sensation, sounding like a combination of bands such as Bouncing Souls, Teenage Bottlerocket and early Green Day.
Including full albums, EPs, singles and split albums, the Copyrights have an impressive 28 releases to their credit.
Big Twist and the Mellow Fellows was well known as a Carbondale rhythm and blues horn section band with a big sound, featuring and equally big vocalist named Larry Nolan.
The group played around Carbondale, Southern Illinois and Chicago throughout the 1980s, and made five albums on the Flying Fish and Alligator record labels. When Nolan passed away of a heart attack, in 1990, local singer Martin Allbritton, also known as "Big Larry," stepped in on vocals.
Today, the group is known as the Chicago Rhythm and Blues Kings and continues to perform around Illinois.
The aforementioned Angus Thomas grew up with Darryl Jones and actually was Jones' first bass teacher. Following his studies at SIU, Thomas joined a Champaign band called Combo Audio and was signed to EMI records. He later played with Miles Davis, John Mayall, Eric Clapton, Peter Green, Jack Bruce, Albert King, Peter Wolf, Stanley Clarke, Johnny Winter and others.
Space does not permit but a brief mention of others, like Carbondale native and heavy metal guitarist Paul Gilbert, rapper T-Hud, musician and Helen Reddy band leader Lenny Coltun, alternative metal and post-grunge musician Revis, classical artist Eric Moe and 1920s jazz saxophonist Frankie Trumbauer.
Gary Gibula is an SIU alum, musician, writer, editor and author of the Music Historicity columns.