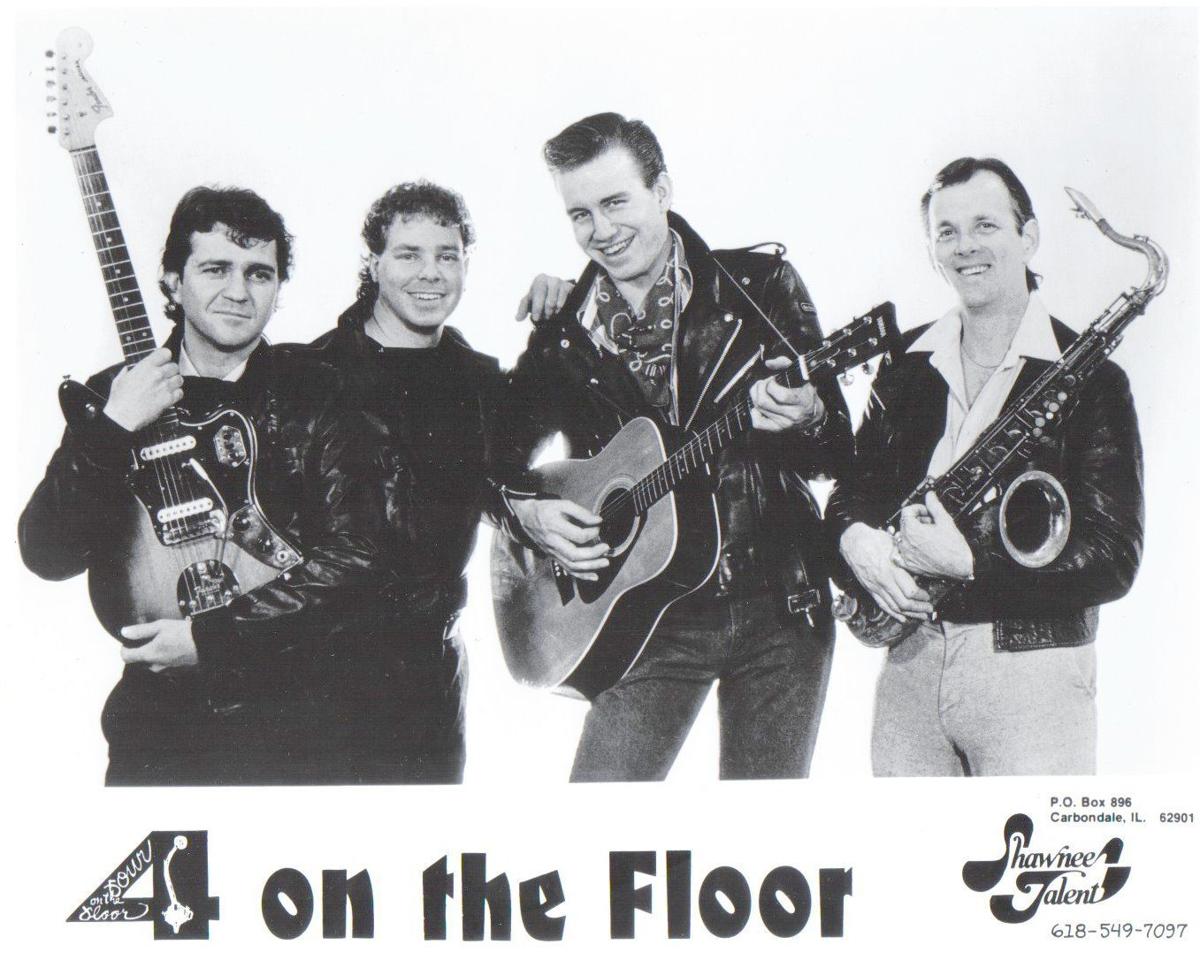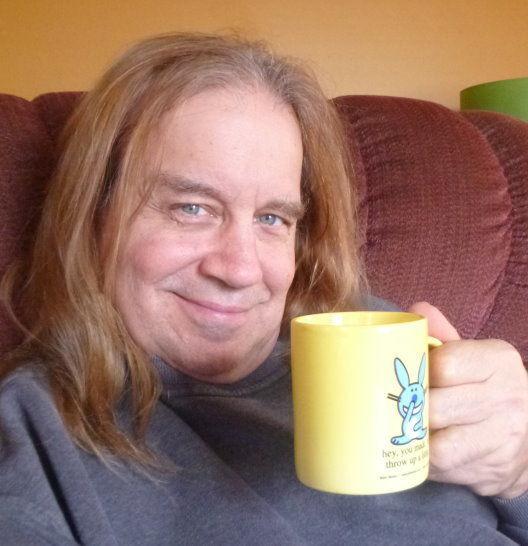 Most music fans are well aware that nearly all bands have definite life spans. Musicians by and large are constantly growing as artists, their interests diverge, and they leave the group or are replaced.
The same can be said of Carbondale's legacy of local bands. Some, convened by Southern Illinois University students, are around for one semester and then gone the next.
But other groups have stood the test of time, held together by a core of friends who love the music they play. One such outfit is Four on the Floor.
The band began around 1982 in Carbondale and still exists today, with some of the original members, in the form of group known as the Venturis.
It all started in 1982 when, just two years out of high school, Carbondale native Peyton Blewett made a demo recording of an original song and was urged by WCIL program director Tony Waitekus to record more.
"At the time, I felt that Robbie Stokes was 'out of my league' to ask him to play guitar on the new recording," Blewett said this week. "But I was pleasantly surprised when he called out of the blue and offered to play."
Although the recording session yielded three new Blewett original songs plus a cover of Buddy Holly's "Rave On," the blueprint of a new Carbondale band had been drawn.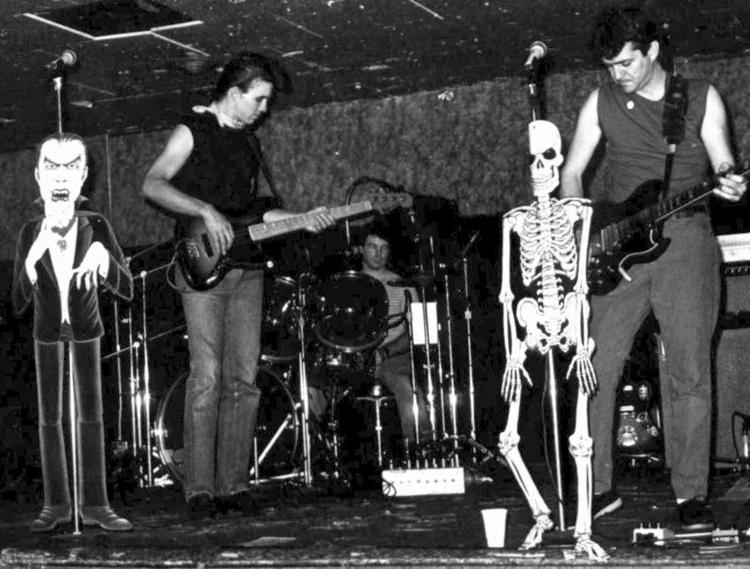 After having him sit-in on guitar with the Boppin' 88s, I remember wanting to play in a band with the incredible Robbie Stokes.
Local saxophonist Kevin Cox, a member of several notable bands including Coalkitchen, was added to the Four on the Floor lineup along with your humble narrator on bass. I remember feeling that a "supergroup" of talent was in the offing.
With the dissolution of the Boppin' 88s, the newly formed Four on the Floor quickly found strong popularity, especially with local displaced rockabilly fans.
"One of the nice things about starting the band was that all of us already were friends and had been hanging out regularly," Blewett said. "Another really neat thing is that all five members were lead singers."
"Four on the Floor seemed like a fun and reasonably commercial idea as the inevitable backlash to disco had started to warm over the radio charts," Stokes said.
Four of the Floor set lists ranged from rockabilly songs popularized by the Boppin' 88s, like Eddie Cochran's "Summertime Blues," to Chuck Berry 1950s rock and roll, like "Sweet Little 16," to tunes like "Little Obie and the Creepers," which Stokes played around 1970 in his legendary Carbondale band Devil's Kitchen.
Near the end of the first year of the band's existence, Blewett took a leave of absence to complete his degree program at SIU. In the meantime, a four-piece Four on the Floor became workhorse entertainers in Carbondale and throughout the region for the next couple years. There were weeks when the group had gigs on six evenings plus a happy hour.
The band branched out and began to play regularly at clubs in the Laclede's Landing area of St. Louis. There were several mini-tours that included shows in Paducah, Cape Girardeau, Chicago, Kansas City and many others.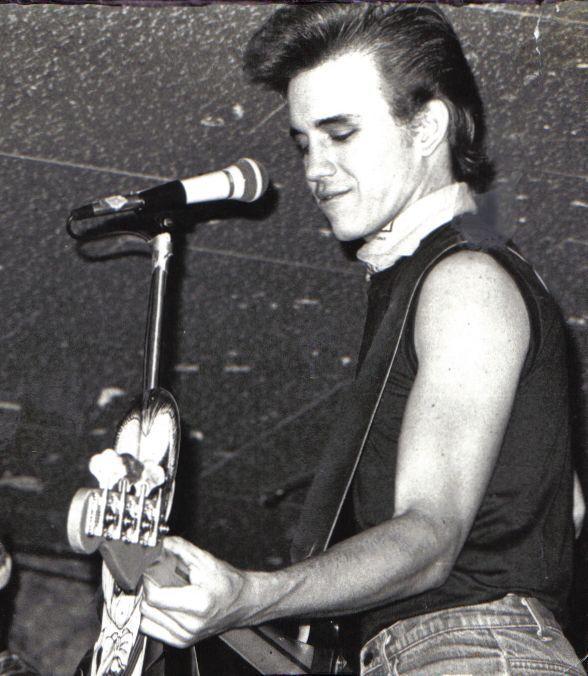 We had numerous memorable gigs at Hangar 9 and Gatsby's during the notorious Halloween weekends when thousands of students packed a closed-off Illinois Avenue. At the time, as photos from then clearly show, I often sported a '50s pompadour hair style along with eye shadow makeup, reminiscent of my harder-core rockabilly days in the Boppin' 88s, all for the sake of showmanship. Heady days indeed!
Another small measure of success came one afternoon when I drove my 1969 Chevy Camaro down the Strip. Suddenly, on my car radio, WCIL played a recording of Four on the Floor performing "Marie Marie," a roots rock song made popular by the Blasters. I couldn't believe I was hearing myself singing a song on the radio!
In time, Blewett returned to the Four on the Floor lineup as band members changed. Your humble narrator sought new pastures in Memphis, Ebersohl relocated to Chicago and replacement musicians stepped in to continue the legacy.
Stay tuned for a future story focusing on Four on the Floor founding member Peyton Blewett.
Gary Gibula is an SIU alum, musician, writer, editor, and friend of Robbie Stokes, the regular author of Music Historicity. He is filling in while Stokes is on a break.
Stay up-to-date on what's happening
Receive the latest in local entertainment news in your inbox weekly!