Hey, what music are you listening to, lately?
Depending on the degree to which music plays a role in your world — for me, it's substantial — that's a question I ask other people almost as much as they ask me.
But before getting into that, here's an update for readers who have been wondering about Music Historicity columnist Robbie Stokes, who took a medical leave-of-absence beginning mid-August of last year. You may have noticed that Robbie is now back, albeit on a scaled-back frequency, evidenced by his entertaining story last week about band walk-on music themes. You can look forward to reading his musings on the first Thursday of the month, going forward. We're so glad you're back, Rob!
As previously stated, no one is the end-all authority on whether music is good or bad. It's an art form, and it's subjective.
Likewise, if I'm a performing musician who plays a certain genre of songs, I cannot necessarily say that I know more about that style of music than some aficionado who happens to not be a performing musician.
But if you happen to perform songs that are not self-written originals, and you belong to what's commonly known as a "cover band," you have the artistic choice of playing the blend of tunes that suits your fancy.
It's the same for aficionados who might prepare a "mix tape" or simply a Spotify playlist. You have the ability to choose only your favorite songs.
On that note, an album of produced music from a major artist invariably will contain tunes that are not your favorites. It's times like that where we must give the artist a chance and listen to a song that might not appeal to us right away. Remember, that song meant something to the musician who wrote it. Otherwise, the tune wouldn't be on the album in the first place!
The band I currently lead, called Magic Bus, has an astounding 600+ songs in its performance repertoire. For any given gig, several factors affect which tunes will be chosen to play.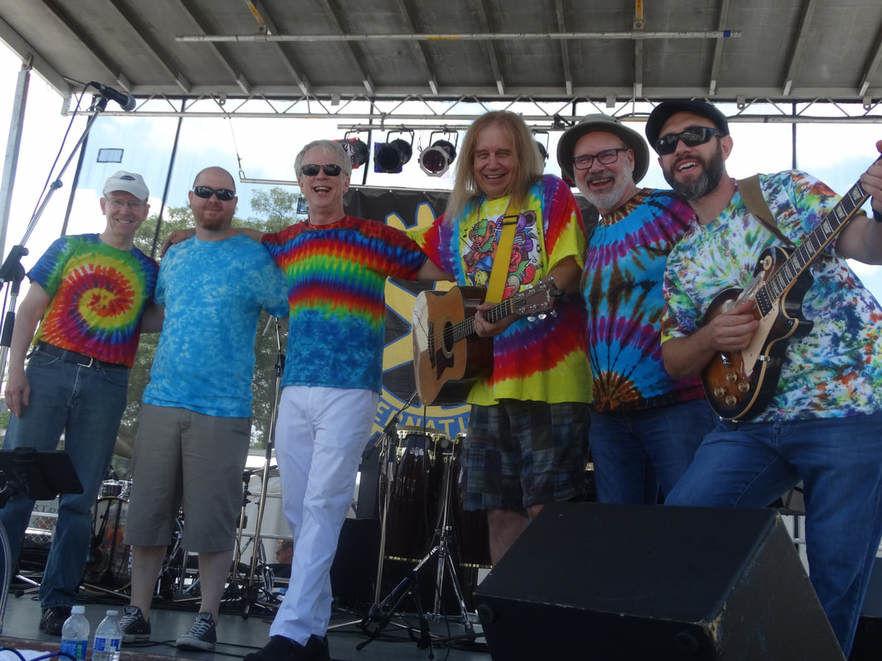 Sometimes the gig venue is a music club and sometimes it's a restaurant. Some are places where regular fans of the band will show up to enjoy the certain songs they hope we will play. At other venues, the patrons are "regulars" who are there regardless of the band, and a more well-rounded or universally appealing song selection is most appropriate.
Another factor is my own artistic feeling of what I'd like to play for that performance. Maybe it will be songs that haven't been performed for a long while, or songs focusing on a certain era of music. Magic Bus specializes in tunes from the Woodstock era of American music, but can still play plenty of country songs, Beatles tunes, '50s music or even an entire evening of Grateful Dead, if warranted.
I played in a band a while back that had the approach of keeping a spreadsheet of what songs were played at our frequent gigs, and the date. The data was then reverse-sorted to show which tunes hadn't been performed in the longest time, which were then chosen for the next show. In that way, we had nearly 150 songs in the working repertoire that were all well-rehearsed.
Following each Magic Bus gig, the song list is posted on the band website. Fans have then contacted me and thanked me for this practice, which has influenced and shaped their own listening habits.
That's part of the reason I like to ask friends what music they're listening to lately. As an artist as well as a music fan, I'm interested to know what bands and songs other people find appealing. Just as Magic Bus set lists influence fan listening habits, I want to be similarly influenced by the latest songs to which everyone else is listening. New bands and recordings are popping up all the time, and you simply cannot stay aware of everything.
For me, the songs played in my band and the songs I listen to in my spare time are somewhat, but not completely, mutually exclusive.
Whereas Magic Bus performs hippie music, for the most part, I like listening to a wide variety of songs in my spare time. Space does not permit, but I'm pleased to share with you some of the music titles I enjoy in my spare time.
The very latest is Thomas Dolby. He's the British guy who had a hit with "She Blinded Me With Science," but I've recently rediscovered his entire first album, "The Golden Age of Wireless," which simply has a lot of catchy tunes. Dolby's 1988 album, "Aliens Ate My Buick," is very different and has some well-produced tracks, my favorite of which is "Airhead."
Tame Impala is a very interesting group from Australia that has had an evolving sound not unlike David Bowie. Their first hit that I noticed, "Elephant," is awesome, and so is a song called "Is it True," which has a video with band leader Kevin Parker simultaneously doing lead vocals, bass and guitar.
Along those lines, the artist Beck has had an even more amazing journey with 14 studio albums including the double-platinum "Odelay." I've been listening to his latest, "Hyperspace," and also noticed that Beck was interviewed on the NASA TV network to talk about outer space inspiring that album.
I'm still a fan of jam band music, and a friend recently reminded me of the work guitarist Joe Walsh did in his band The James Gang. Their first album, called "Yer Album," has some surprising long groovy jams for a 1969 studio release.
For a curve ball, check out an interesting artist named Norma Tanega. Her 1966 album "Walkin' My Cat Named Dog" contains several odd-meter tunes, including "You're Dead," which was used recently as the theme song for the vampire mockumentary "What We Do In the Shadows." Tanega has a very '60s-sounding style, with a "plain Jane" delivery and excellent guitar chops.
Another artist who's never off my play list is Nick Drake, who passed away in 1974, at age 26, leaving three studio albums, all of which are excellent. My favorite is the first one, "Bryter Layter."
But I'm also a rocker, and just love listening to Blue Oyster Cult. With 15 studio and eight live albums, their self-titled first release remains my favorite.
Lastly, I can't wait to hear the latest solo record by Jason Ringenberg. "Rhinestoned" is due for official release in a matter of weeks, but several tracks already have dropped. See his website. jasonringenberg.com, for more details, and watch this space for a future album review.
Gary Gibula is an SIU alum, musician, writer, editor, and with Robbie Stokes is the co-author of Music Historicity.