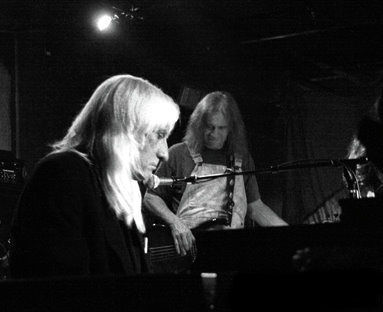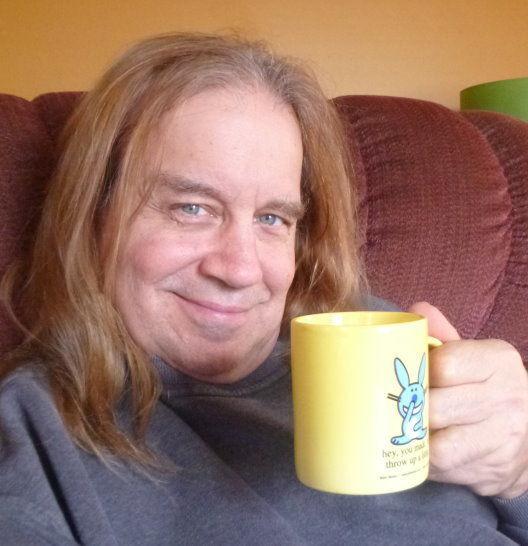 "Truckin'," "Touch of Grey," "Friend of the Devil." These are song titles known to all fans of the Grateful Dead. Others may discount the band or brand it a group characterized by long, boring solos from a certain guitarist — what was his name? Oh yes, Jerry Garcia.
Like them or not, this week I'm pleased to lay out a few reasons why the Grateful Dead appeals to me.
First, a few ground rules should be stated. Music, which consists of both lyrical and melodic content, is an art form. Everyone has an opinion, but none of us is an end-all authority on what constitutes good or bad art. Beauty, including music, is subjective and in the eye (or ear) of the beholder, as 5th Century B.C. philosopher Plato first opined.
Art critics consider Van Gogh's "Starry Night" a masterpiece, but others see it on par with a child's finger painting. Classical music aficionados agree that Beethoven's "Eroica" Symphony No. 3 in E-flat major is one of his most important works, and others hear it as boring classical music they remember from a Bugs Bunny cartoon.
For me, appreciation for the Grateful Dead developed from years of musical upbringing.
My dad's parents immigrated to Chicago from Poland in the early 1900s, and my grandfather made his living playing violin in an ethnic band that had no name. My mother's parents also came from Poland, where the entire family played music, similar to the tradition of musical families in the rural South of this country.
As the eldest son of a DePaul University music education graduate, my mom sat me on her lap and familiarized me with the piano from my very earliest memories. She recently reminded me that I could read notes on the treble clef even before I could read words in English.
By the time I reached eighth grade, I had advanced beyond what my mom was able to teach me. I took piano lessons from our local church music director, an organ scholar, and had mastered Béla Bartók etudes and Scott Joplin's "The Entertainer." But I was growing increasingly restless to learn the guitar and play the popular music I'd been hearing on my little transistor radio.
Two years later, the most accomplished guitarist at my high school approached me and said, "I heard you can play guitar pretty good. Why don't you come over to my house after school?"
Instead of guitar, he hung a bass on my shoulder and we proceeded to play "Tush" by ZZ Top. From that moment, I played both guitar and bass with equal facility.
Throughout my years in Carbondale, I performed in a dozen different bands or with various individuals who played a variety of genres including hard rock, folk, bluegrass, punk, new wave, rockabilly, Motown, straight country and rhythm and blues. I enjoyed them all.
I remember being aware of the Grateful Dead, but I hadn't been particularly drawn to the band. The gradual realization and understanding of their music began on Monday, April 24, 1978, a "school night," when a couple dorm buddies bought tickets for a Grateful Dead concert at the Illinois State University field house.
At first listen, it was just a rock concert. But I soon noticed there was no singularly prominent instrument that dominated the band's sound. Jerry Garcia's guitar complemented the other players rather than being the primary force. Bassist Phil Lesh intoned thirds, fifths, melodic runs and everything except the root note of a chord. It was the first time I'd experienced a band with two drummers, both playing in synergy with each other.
In a radio interview, Lesh later labeled the Grateful Dead approach a sort of electronic Dixieland, where the instruments played separate, individual parts around the chord structure of the song. It was brilliant!
But the primary attraction, for me, was Jerry Garcia's guitar style. When it was time to play chords in support of the lyrics being sung, he blended perfectly with the ensemble. But when it was time to solo, that was where Garcia's true genius shone. He played soaring melodic phrases and runs, both slow and fast, that I'd never before heard from any other guitarist.
It's true that some Grateful Dead songs at live concerts included long explorations of soloing, like "Dark Star," "Playing in the Band" and "Truckin'." But consider legendary jazz artists like John Coltrane and Miles Davis who did the same.
The Grateful Dead also led the way in creating songs as frameworks that could be interpreted differently each time they were performed. The same "Scarlet Begonias" that clocked at 4:19 on the band's 1974 "From the Mars Hotel" studio album was performed live for up to three times that length.
Another interesting facet of the band is the varying types of songs and genres chosen. At most Grateful Dead concerts, certain Western-themed and shorter length tunes were played earlier in the show and the longer, louder "electric" songs were performed in the second half of the night. There was always a set break.
Similar to the early Beatles and Rolling Stones, the Grateful Dead played many songs written by other artists and bands. A short list includes Bob Dylan, the Beatles, Chuck Berry and a half dozen country artists.
Getting back to music being in the ear of the beholder, the very message of a song is important to me in considering a band's appeal. On the whole, Grateful Dead song lyrics speak of love and peace, which I find an attractive element, rather than doom, gloom, heartbreak and heartache.
The band also has several different lead singers, which can be seen as positive or negative. Instead of a single vocalist spokesman, I appreciate when a group has talent enough for several players to lead sing a song. In all its iterations at any one time, the Grateful Dead had four members capable of lead vocal duties.
I've also always respected bands with prolific songs material and album releases. As previously mentioned (in my Sept. 2 column), Frank Zappa or his estate has released a total of 141 live or studio albums. Bob Dylan, who is still going strong at age 79, has put out an amazing 288 different audio recordings or videos. The Grateful Dead has released 251 audio recordings, not counting music from individual band member projects. Music Historicity regular columnist Robbie Stokes played on Grateful Dead drummer Mickey Hart's 1972 "Rolling Thunder" album.
In terms of longevity, few bands that began in the 1960s are still performing today. Although Garcia died in 1995, the group has continued its existence to this day under slightly modified band names. It's currently known as Dead & Company and contains three of the original six band members.
The music and song selection of the Grateful Dead modulated from year to year with the release of new albums and the comings and goings of non-primary band members. Most aficionados have their favorite year or time period, and mine is the band from 1971 to 1974.
If you have negative preconceptions about the Grateful Dead, I urge you to give them another try. While many significant songs, like the 1987 radio hit "Touch of Grey," had not yet been written, I recommend the album "Europe '72" if you're a neophyte who'd like to hear an overview of the band I consider my favorite.
Stay up-to-date on what's happening
Receive the latest in local entertainment news in your inbox weekly!