Blues singer Tawl Paul is the king of the Carbondale music scene.
"Tawl" Paul Frederick is easily spotted when he's not on stage, towering over a crowd in his signature bandana, which sits atop the long, thin braids that trail down his back. When he takes the stage with his band, Slappin' Henry Blue, his low, velvety growl becomes the focal point of the room. He seems to make eye contact with every person in the audience in turn, raising an arm to point a finger here or there, while dancers scoot up to the front to sway in time.
From the stage, Tawl Paul has presided over countless good times in the Carbondale court of rhythm and blues. After serving in Vietnam, the Chicago native moved to Carbondale in the early 1970s for school, and joined a band, and stayed — and stayed singing — ever since.
If you haven't experienced a Tawl Paul show — and especially at lovable local watering hole PK's — you haven't truly experienced Carbondale.
He's got his very own holiday: Former Carbondale Mayor Joel Fritzler proclaimed June 23 as Tawl Paul Day in 2013. And, it's still celebrated annually at PK's, where a blue-hued painting of Tawl Paul watches over the crowd, even on the nights the man himself isn't in the building.
Now, after nearly five decades of serenading in Southern Illinois saloons, Tawl Paul has his very first studio album, "That's Just How I Am."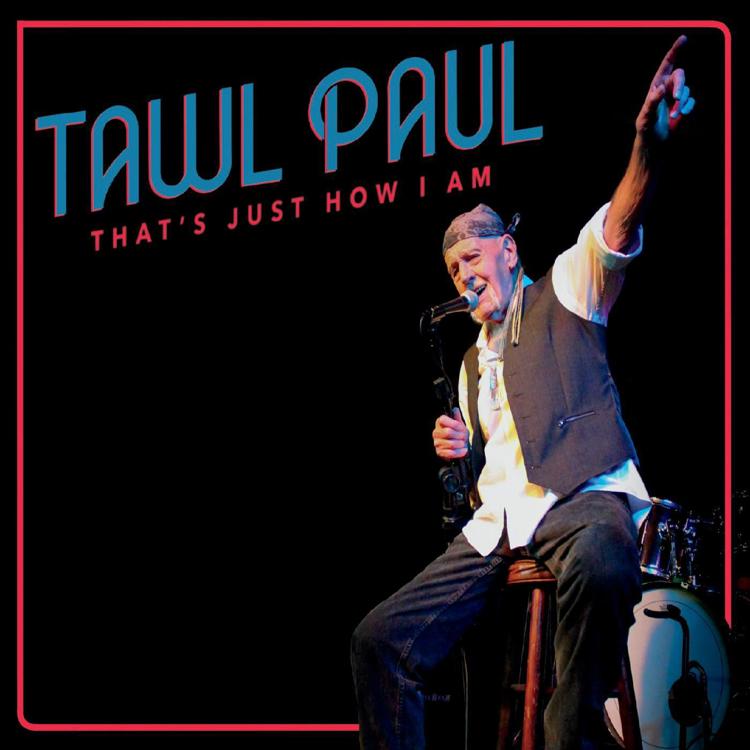 "The idea never came up until Kent McDaniel said, 'You want to do some original songs?'" Tawl Paul told me.
McDaniel, Paul said, is a musician who moved away from Carbondale sometime in the '80s, but is back in town and getting back into the Southern Illinois music scene. Paul says the two have been friends for a long time, and recorded a single last fall.
"And all of a sudden he decided, 'Well, let's do a whole album,'" Paul said.
Tawl Paul is known mostly for performing covers ("normally I don't write songs," he told me), and the album is half covers, and half originals, many by McDaniel. The record does feature one song Paul wrote himself: "Baldheaded Blues," an upbeat, electric ode to aging gracefully.
"That's Just How I Am" takes Tawl Paul out of the dive bar and into your headphones (or your car, or your kitchen, or whatever), but the feel-good, laid-back, dive-bar blues quality of his live performances carries through. (As I write, I can't help but tap a toe as I listen to his rendition of "Rollin' and Tumblin'." I could almost believe it's a Saturday night at PK's.)
McDaniel acted as a producer on the album, and played on some tunes, as well. Along with Tawl Paul's usual band, other area musicians make appearances, too, including local jazz mainstay Mel Goot, Mike Arthur of Americana band Lone Howl, and banjo-picker Lew Hendrix. Blake Bledsoe — who is one-third of psychedelic-rock trio Porch Fire — recorded 10 of the tracks, while Jim Foerster and Robert Marshall recorded the other two.
Tawl Paul and friends will celebrate the album's release at a party at 4 p.m. Sunday, Dec. 15, at — where else? — PK's. Along with Slappin' Henry Blue — Bill Carter, Bill Stillwell, Brian Camden and T. Thomas — and McDaniel, and his wife, other musicians are expected to make appearances.
"Different musicians are going to come and jam, it's gonna be like a party," Tawl Paul said.
The album was released on Bandcamp on Nov. 18, and is free to stream. Digital downloads and CDs are also for sale through the Bandcamp site. Downloads are also available on iTunes, Google, Amazon and other major music downloading platforms. To listen or purchase, visit tawlpaul.bandcamp.com.
"I just hope everybody likes it," Paul said. "A lot of work went into it."
PK's is at 308 S. Illinois Ave. on Carbondale's Strip.
Tawl Paul's annual Christmas concert is also coming up at 7 p.m. Friday, Dec. 13, at The Old Feed Store in Cobden. Visit facebook.com/theoldfeedstore/events for more information and to purchase tickets.
Stay up-to-date on what's happening
Receive the latest in local entertainment news in your inbox weekly!