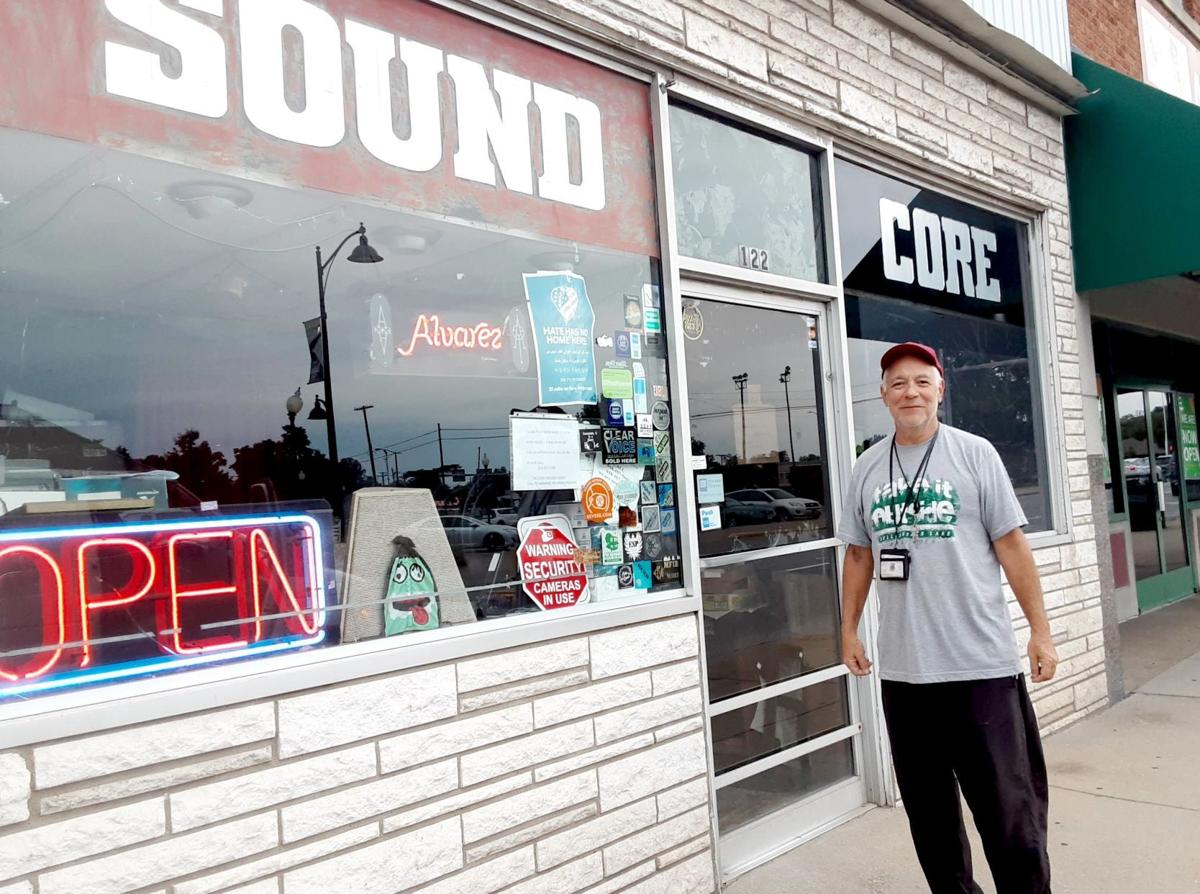 As a city in our nation's Heartland, Carbondale is defined by characteristic facets like the university, the many nearby forests and lakes, the arts scene, a broad spectrum of businesses and, of course, its people.
We lost one of those significant and conspicuous individuals last week, as cancer claimed the life of Joe Castrejon.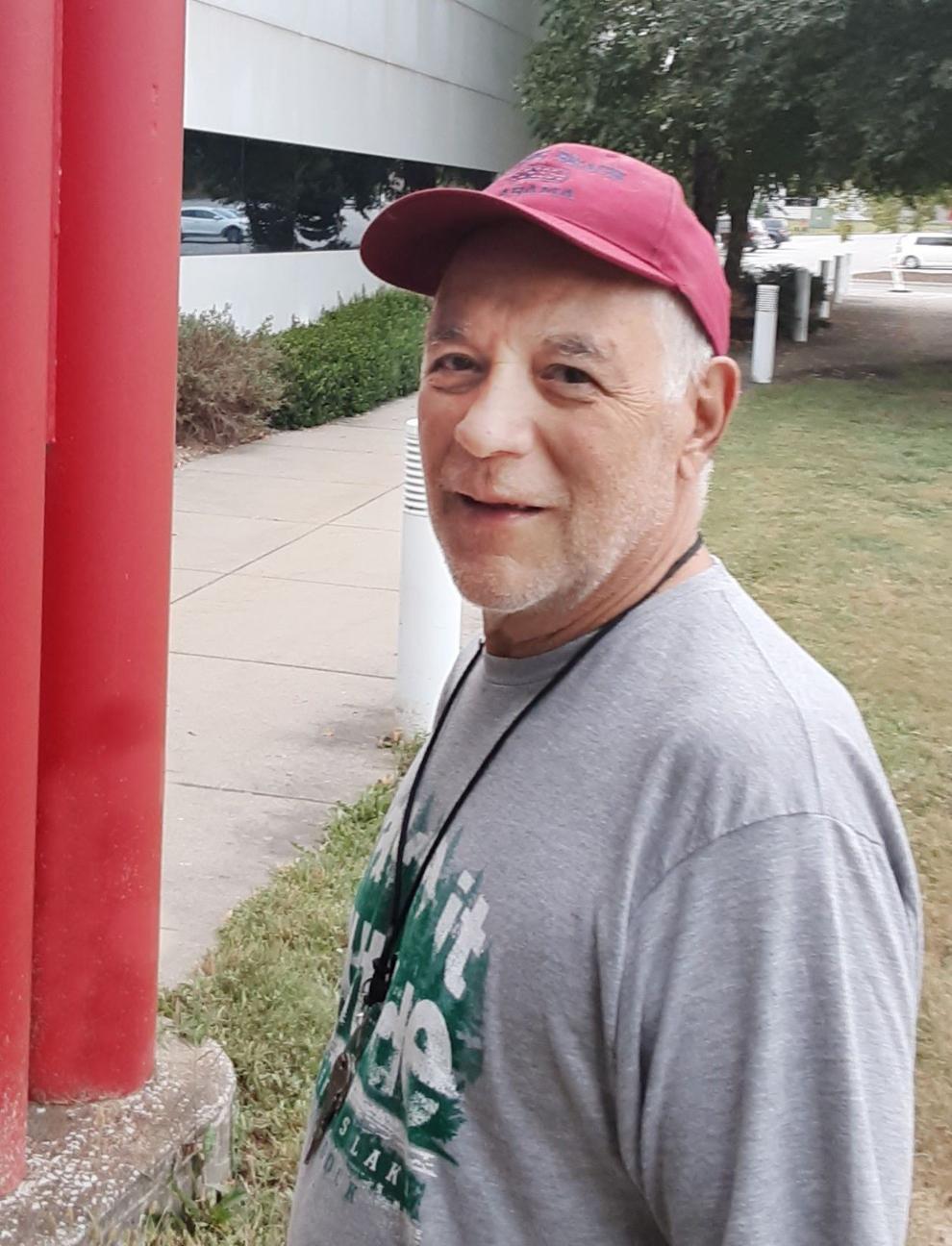 Primarily known as the owner of Sound Core Music, and profiled in a Music Historicity column last fall, Joe was a mainstay in town, a savvy businessman and an upbeat, jolly soul known in Southern Illinois to anyone associated with music or entertainment.
"You learn to just never say 'no,'" Joe told me last September.
That mantra began one day while he was in the middle of a band practice.
"There was a guy who I went to high school with in Oak Park, named Tommy Spoletti," Joe said. "Good guitar player. He managed the Newman Center, and The Core rehearsed there.
"One day, we were rehearsing and Robbie Stokes came running in. He had a gig, and he blew up his power amp. Robbie said, 'I need to borrow an amplifier. Can I take this one here?' I had a Heil power amp, and he grabbed it. And that's how Sound Core rentals started, basically."
From that refusal of saying "no" to Robbie Stokes, Joe later started his own business in the shopping plaza at the corner of South University Avenue and West Mill Street.
"We moved into a lower-level space at the Island, and people kept renting and buying gear," he said. "Then we moved upstairs and opened our first retail store."
Since then, Sound Core Music increased its volume of business and Joe moved to a storefront on the Strip, eventually expanding into the space next door.
That "never say no" attitude and willingness to help people likely played a big part of his success.
I experienced that first-hand when I mentioned to Joe, back in the 1980s, that I needed a new place to live. Also wanting to relocate at the time, he suggested the two of us rent a small house south of town on East Autumn Ridge Road.
I'll never forget Joe's generous spirit and how he enjoyed cooking. To this day, I still prepare one of his breakfast dishes, chorizo sausage and eggs on a flour tortilla lightly grilled directly on the burner of the stove.
"I lived with Joe in a farmhouse off of South Route 127," recalled Joe "Joe Dex" Decharinte, a close friend and bandmate of Castrejon. "It was a minor problem because we had two other roommates and one of them happened to also share our same first name. So when the phone rang — and this was prior to caller ID — it was almost a game trying to figure out which the three Joes was needed on the call."
Dex spoke lovingly of his friend's generosity, picking up the cost of pizza and beer at band practice as well as buying trade show admissions and numerous pairs of concert tickets for them.
"We went to see The Who at Busch Stadium," Dex said. "We saw David Bowie, Spinal Tap at the NAMM show and many others. But the crowning moment happened when we went to see The Clash at the Aragon Ballroom in Chicago."
The two Joes had just ordered drinks at a bar on the edge of the dance floor that happened to be named The Casbah.
"The bartender gave us our beers and we ceremoniously clinked our plastic cups together at the exact moment that The Clash launched into their hit song Rock the Casbah," Dex recalled. "I still get goosebumps thinking about that."
Another memorable experience happened when Joe and his circle of friends made an unconventional, vastly oversized pontoon boat.
Dex said: "Joe took the frame of a full-size mobile home and constructed pontoons out of Styrofoam encased in wood. You can imagine how big this was, but it floated and we had a blast on it."
Joe passed away last Friday. A sibling told me there will be no immediate funeral service and that his brother's remains would be cremated. A memorial celebration of Joe's life will take place some time this summer, he said.
The family has confirmed that there will be no disruption in business at Sound Core Music & Video, save for a temporary respite for mourning. A recorded message on the music store's phone line currently states that it is open by appointment only.
I'll dearly miss my friend, as will Dex and the scores of musicians, friends and customers whose lives he touched. Watch for remembrances about Joe from Robbie Stokes, which will be published in the March 4 Music Historicity column.
In our final conversation, Joe left me with some advice intended for young musicians, which was to "seek out your elders and believe what they say. You can make it, in music, but the question is can you stay there?"
My personal advice, as a fellow musical elder, is to do as Joe did and never say "no."
Gary Gibula is an SIU alum, musician, writer, editor, and with Robbie Stokes is the co-author of Music Historicity.