The Paducah Symphony Orchestra is opening its current season on Saturday with a performance of "Brahms 4."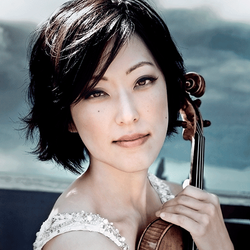 Maestro Raffaele Ponti conducts. Joan Kwuon is featured on violin.
Brahms' "Fourth Symphony" will headline the concert. Ponti also will conduct Glinka's overture to "Ruslan and Lyudmila," and Bruch's first violin concerto, for which Kwuon is the soloist.
Music starts at 7:30 p.m. on Saturday, Sept. 15. 
Tickets are $21, $38 or $48, depending on seats. 
Saturday's concert kicks off the 2018-19 season for the symphony. For more information about what else is coming up, and to buy tickets for future shows or subscriptions to the series, visit paducahsymphony.org.
The orchestra performs in the Carson Center at 100 Kentucky Ave.