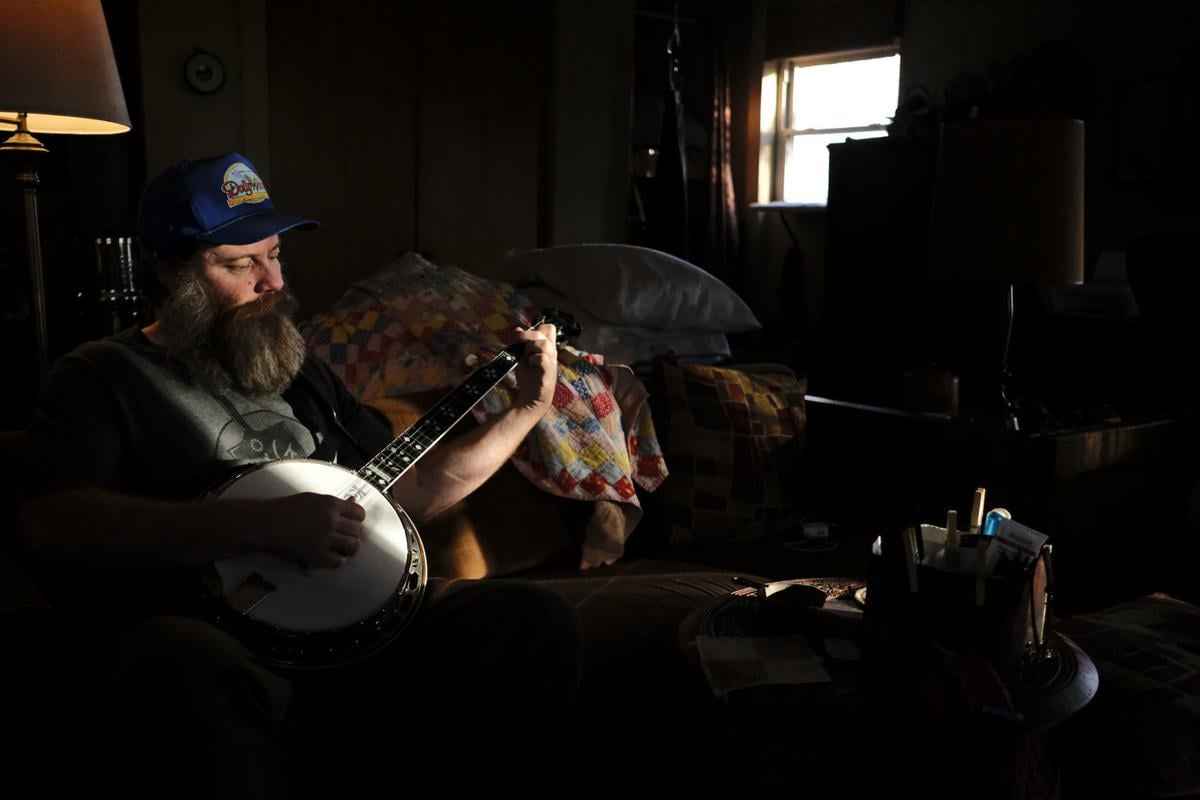 The day after he turned 40, Joseph McCamish climbed his first mountain — but in reality, it was his second.
On Oct. 21, 2018, McCamish stood on top of Telescope Peak in Death Valley. From there, he could see the lowest point in 100 miles, Bad Water, which sits 278 feet below sea level. From this vantage, he could also see Mount Whitney, which is the highest peak in the lower 48 states.
It was at this point, at the highest he had ever been, that McCamish was almost four years from his absolute lowest.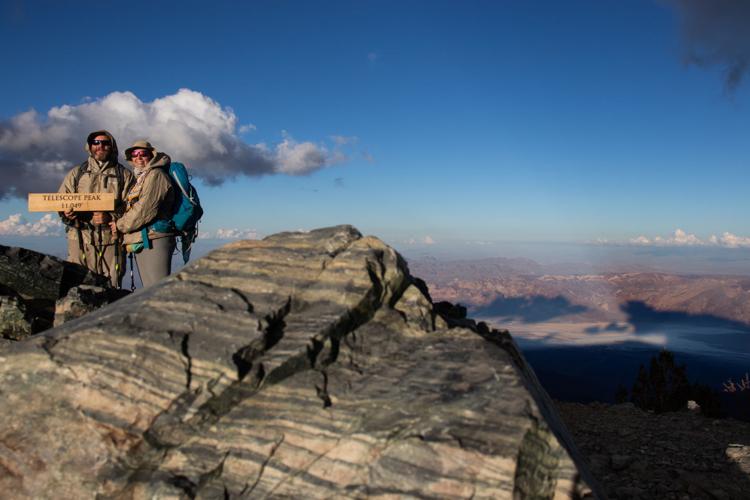 "I was just unhappy" 
Honestly, no one calls him Joseph McCamish, save maybe his mom. People call him by what he does. Banjo Joe is known in Southern Illinois as the bearded, banjo-picking mouthpiece for one of Carbondale's biggest party bands, The Whistle Pigs.
"Bless your hearts," Joe would tell the rowdy boot-stompers who came to hear his songs about being broke and drunk. He started the group in 2007, and over seven years played an average of 200 shows a year, from fancy sit-down halls to dive bars and fish fries. They were the house band for about three years at Carbondale dive PK's weekly Tuesday Dollar Night.
Joe remembered these days fondly. He recalled filling the bar to the point they had to hire security to make sure it wasn't over capacity. Bartenders were making $500 each in tips. Joe even said after taking their $100 paycheck for the night, they would turn around and buy 100 $1 beers for the fans that came to hear them play.
"I had a great time," Joe said in a recent interview with The Southern. But the lifestyle took a toll, too. Joe said he'd been drinking heavily since he was young, and that all started to catch up with him. As the Whistle Pigs soared to success, recording two records with Mudstomp Records, Joe was crashing.
"I was just unhappy," he said. People who were close to him could tell he was down, but few knew just how down. He said as an entertainer he was on stage with a big smile, joking and laughing — hiding.
This didn't last forever though. Joe recalled the exact day he hit bottom.
"It was 12/13/14," he said. After he played a gig in West Frankfort, where McCamish said he got "drunk as s---," he drove to Carbondale, where he found trouble. Joe didn't want to go into specifics, but said he got into a violent altercation before he came home and started shooting out windows in his house.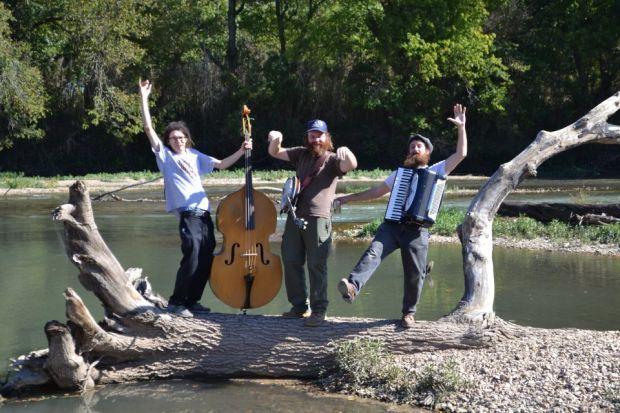 "I was suicidal, just to be honest," Joe remembered. He found himself at the emergency room on suicide watch.
He said there was someone guarding his room — he wasn't allowed to leave until the hospital performed a mental evaluation on him. But, he had to be sober first. It took 36 hours.
After meeting with a doctor, he was diagnosed with major depressive disorder. Joe said he ticked off all the symptoms, major ones being rage and anger, which explained the night that led to his hospitalization.
Then, he was taken to Olney, to a psych ward, where he was locked in on the top floor. There were screens on the windows and he said he was there with people who couldn't get better. He stayed five days.
Joe said when he got out he had some decisions to make.
"That's when I was like, 'OK, I've got to do anything in my power to get better,'" Joe said. "I was like, 'I have a disease that is potentially deadly.'"
Finding a new way
All this meant saying goodbye to some things, maybe forever.
"I put my banjo in the closet for years," Joe said. If never playing again meant being healthy and happy, he was willing to make that trade. And just like that, the region's go-to good time party band went silent.
Joe said he had to explore who he was with his new-found sobriety. Drinking and partying was so much attached to his life as a performer that he had to find new ways of finding joy, and for healing his wounds.
"So, I planted an orchard," Joe said. He grew more than 20 types of fruit on his property and started raising chickens. He started hiking, too. He and his girlfriend, whom he has described as a lifeline of sorts, left the house as often as they could. An old church van is their home on the road — with solar panels on top that power a fan to cool the cab and a bed built in the back, they can go anywhere. Joe even rigged up a hand-pumped shower.
"In the past 12 months we traveled over 20,000 miles," Joe said, adding that he wore out a pair of shoes backpacking about 500 miles in his time since leaving music.
He found work where he could. He learned how to work on small engines and worked as a tour guide on the Cache River — he had a captive audience there.
But, he didn't go out and, at least for a while, he wouldn't even listen to music.
"Even listening to songs just brought this wave of anxiety," he remembered. Even the suggestion from a friend that he bring his five-string to a party put a pit in his stomach.
One day, though, that all changed. March 16, 2019, Joe attended a funeral for a family member that took him to his family's burial plot. While he was there, he took the opportunity to visit the grave of his grandpa Jim — the one that got him into playing music in the first place.
"It was just like, go play music, (that) kind of feeling just came back," Joe said. He said Banjo Joe was never gone, but was on hold.
He went to the closet and took his banjo out of the case. It had a broken head, and needed a new bridge and a new set of new strings. It was filthy, too, from spilled Jagermeister and cigarette ashes.
"I took it completely apart and scrubbed every little piece," he said. It was ready for a new chapter: The one-man band he calls The Banjo Joe Show.
A stand-up guy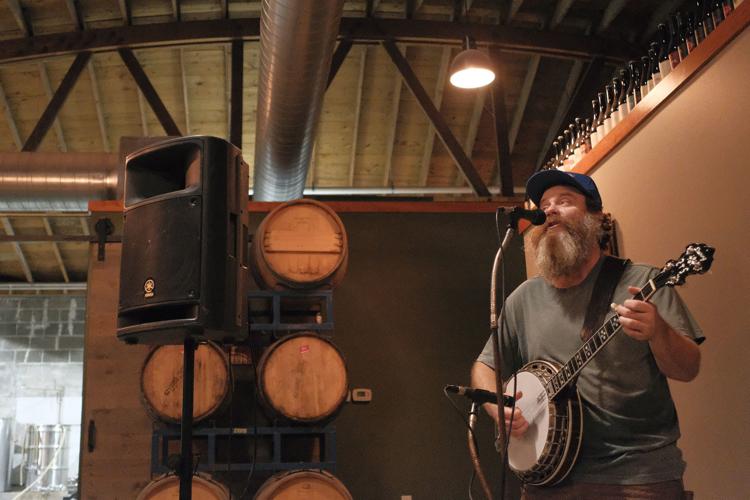 Looking back at his life, Joe said it's hard to recognize himself at certain parts.
"I can't believe it was me," Joe said. "It was just a really horrible thing."
Hindsight being what it is, Joe said he recognizes that the feelings he now knows to be depression have been there since he was a child. He said the frightening thoughts had been coming into his mind for a while, too.
"I had been having the darkest thoughts about suicide off and on (for a while)," he said.
When they first came into his head, he was troubled — why would he even think about something like that? But, he said they kept coming until he eventually believed them.
Things are brighter, now, though.
"I'm better, I'm, like, a lot better," Joe said. He has found ways of dealing with the bad stuff — he either accepts things or lets them go. But he knows there's work ahead of him.
"I guess depression's not something, you've got a wound and you've got to go get it fixed," he said.
But there's also the work of getting back to where he was with the banjo and with his singing. When he started playing again, he said, he was surprised he could still do it. But, he could hardly get through singing an entire song — his breath control was shot. With work, he was able to get through an entire set.
He made his official comeback at this year's Raddle the Bottoms music festival, a place he had played with the Whistle Pigs more than once. He was the honorary emcee, playing songs between sets and introducing the bands on the bill.
A friend met him there for an old ritual — or at least something similar. Before, this friend would bring him moonshine to the shows. This time, he got fried chicken instead.
Joe now plays about two hours of original and cover songs, and said there are a few changes he's made to how he plays now.
"Well, I stand up," Joe said. "I always wanted to stand up, I was just too drunk." He also has to remind himself to take drinks between songs — tea and water are his drinks of choice now.
Joe is enthusiastic about getting his feet wet playing again, but said he's taking it slow. As for booze, he said he's fine leaving it behind.
"The way I was drinking wasn't really enjoyable," he said. The raw stomach, the hangovers, an empty wallet, none of it is appealing. He's not down on alcohol, though. If someone can handle it, he said, that's great. He just knows it's not for him any longer.
Joe said he's got support everywhere he looks, even old friendly bartenders are on board with his being on the wagon — he said they've vowed never to serve him again.
As for what his return could mean for Southern Illinois' hillbilly house band, Joe was direct in his answer.
"There will be Whistle Pig shows."
Joe invited The Southern to his Williamson County cabin in the woods for his interview. Relics of his time in the Whistle Pigs were out. A biography of Mark Twain sat on his bookshelf adjacent to the Dalai Lama's "The Art of Happiness." Banjos and microphones and pads of paper peppered his living room. A fluffy creamsicle-colored cat greeted visitors at the door.
In the middle of recalling the darkest night of his life, a smile crept onto Joe's face. The late autumn light was filtering gold into his small, one-room cabin built on family land.
"I'm so glad all this happened, by the way," he said, before continuing his telling of the moment his life changed for the better.
If you are experiencing suicidal thoughts, help is available by calling the National Suicide Hotline at 1-800-273-8255.
618-351-5823
On Twitter: @ismithreports
Stay up-to-date on what's happening
Receive the latest in local entertainment news in your inbox weekly!