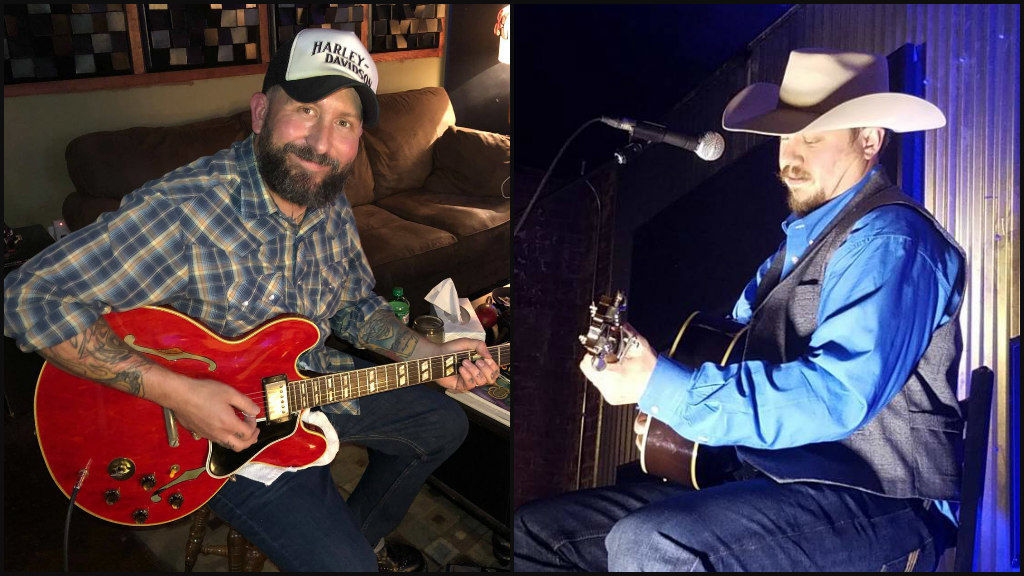 Travis Beasley has searched the world over for the venue that best captures his eye as the perfect place to play music.
The Eldorado native has performed in picturesque establishments all over the country, from Austin to Chicago, but discovered the honky-tonk utopia right under his own nose, almost in his back yard.
"I fell in love with the place the first time I saw it. It's the perfect dive bar. It's already my favorite place to play that I haven't played yet," Beasley says.
Beasley could've easily been describing one of the famous spots in Nashville or a historic Texas dance hall, but topping his list was Stringers and Moore, a Sesser bar and grill.
"They have the best catfish I ever ate," Beasley says.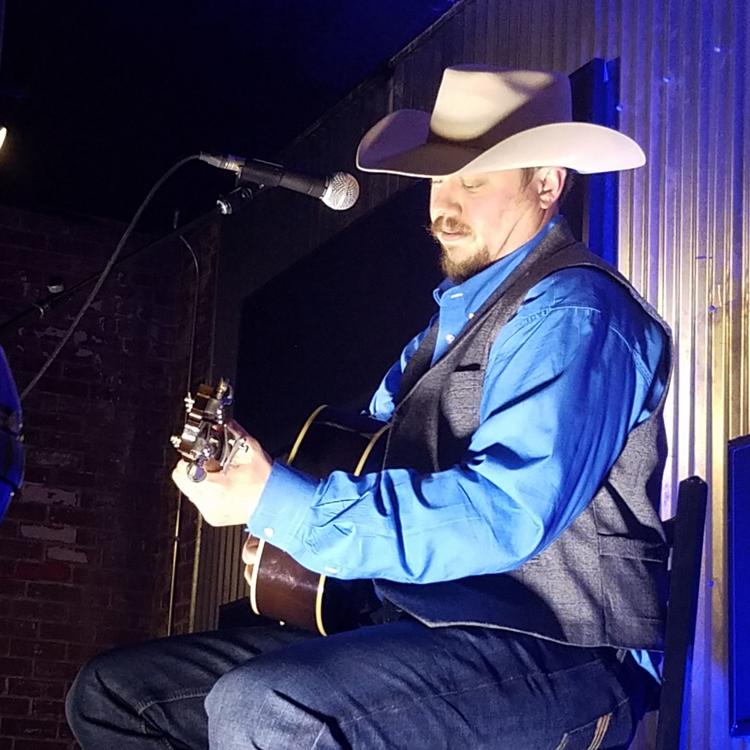 Discovering the oasis was purely accidental.
Beasley had traveled to St. Louis with slick picking guitarist "Skinny Jim" Rotramel of West Frankfort. They were working in the same recording studio on separate projects. He was laying down tracks for a future solo record, and Rotramel was finishing up some vocal and guitar work for an international rockabilly album.
After an exhausting day, on the way home they decided to pull into Stringers and Moore to eat.
From the road, Rotramel admits the place is very deceiving.
"It's got that look where Tommy Lee Jones ought to be inside kicking someone's ass," Rotramel says.
Inside, the musicians were just wanting to fill their bellies with food that has a 4.8 out of 5-star rating on Facebook. Beasley, an equine veterinarian that on Monday removed an arrow from a horse that had been shot by a crossbow, was soaking it all in. He wasn't thinking about his day job. He was dreaming about how cool it would be to play music in this room. Rotramel knows the feeling. From the comfort of its small stage, he plays the club once a month with The No. 9 Blacktops.
You have free articles remaining.
As fate would have it, bar owner George Moore confronted the feasting duo with a serious problem. His 62nd birthday was coming up, and he did not have any entertainment booked to help him celebrate. Beasley jumped at the opportunity, and is pulling in Rotramel for a one-of-a-kind performance.
Billed tongue-in-cheek as "together again for the first time," Travis Beasley and Skinny Jim will be in concert at 8 p.m. Friday for an acoustic show at Stringers and Moore, located at 13017 State Highway 148 in Sesser.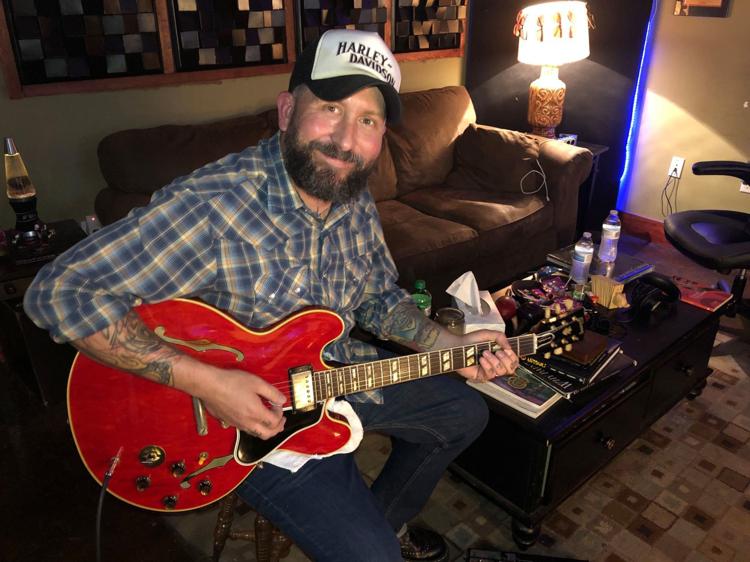 "We have called ourselves Harley-Davidson and The Marlboro Man in the past," Beasley jokes. "I'm Harley-Davidson. That tattooed fella with the chain wallet is The Marlboro Man."
The music will be an eclectic blend of country, rockabilly, bluegrass and Americana, with a healthy dose of Waylon Jennings mixed in for seasoning.
Beasley and Rotramel first met about five years ago, when they were making guest appearances at a Matt Poss concert at the Ready Room in St. Louis. Beasley played a Reckless Kelly cover. Rotramel liked what he heard, and the two struck up a conversation.
"We became friends that evening, stayed in touch, and several months later I asked him if he would want to come and pick lead guitar at some shows — and he obliged," Beasley said. "Skinny Jim is a pro. I don't worry about a thing when he is gigging with me. He has taught me a lot about the music business, songwriting, guitars and old vans."
Rotramel has mutual respect for Beasley, and a little self-depreciating humor.
"Travis' singing is top-notch. His songwriting is amazing," Rotramel joyously rambles, "but his guitar playing is nauseatingly horrific. That's why he asks me to play for him, because my playing is worse, and it takes the crowd's attention away from him. The mark of a true champion."
The show will kick off using a roughly scribbled set list, and quickly morph into a pleasurable train wreck of off-the-cuff solos and duets. A higher tip denomination increases the possibility of the duo firing up YouTube during a break and quickly learning an obscure song well enough to fake it for three minutes.
"Playing with Travis keeps me on my toes, since his tunes aren't rockabilly structured like I'm used to. I have to focus more on the solos," Rotramel says. "It's both challenging and a pain in the ass at the same time. But, what can I say, the catfish and pickles at Stringers are worth the trouble!"
Beasley says he will ensure that Rotramel performs a cover of Ray Wylie Hubbard's "Snake Farm," while he is pretty much guaranteed to reel off "Navajo Rug" by Jerry Jeff Walker.
To keep his sanity, Beasley says he is only performing "a handful of shows" in 2020. He is focusing on songwriting and recording an album. However, there is no projected release date for the record.