David Lee Murphy and Kendell Marvel are the Southern Illinois natives with the most country music star power.
Murphy wrote "Here and Now," the title track for the new Kenny Chesney album, and major hits like "Big Green Tractor" for Jason Aldean. Besides being an incredible songwriter, the Herrin-raised artist hit classic country pay dirt with "Dust on the Bottle" and "Party Crowd."
Former Thompsonville resident Marvel is also a songwriting phenom and tours with Chris Stapleton and Jamey Johnson. His new album "Solid Gold Sounds" received critical acclaim throughout the industry and his (almost) monthly Honky Tonk Experience shows at the Exit/In are among the hottest tickets in Nashville.
There is another tremendous local talent has been flying under the radar for decades.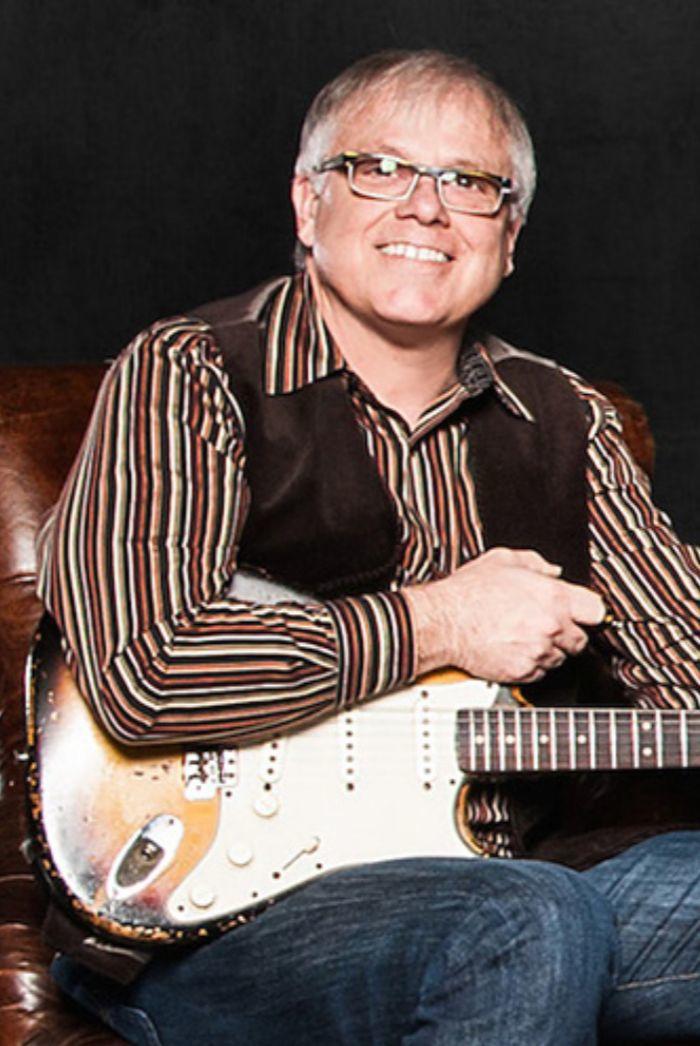 Guitarist Bruce Brown of West Frankfort played his last show as band leader for Mel McDaniel in 1989 on a stage specially constructed for outdoor concerts at the now defunct Egyptian Drive Inn on the outskirts of Energy.
After years of picking in local bands, then moving to Nashville to hone his craft and make contacts in the music business, Brown had finally landed his dream job. He had successfully auditioned for the legendary Charlie Daniels Band.
"He was just starting to record his 'Simple Man' album," Brown recalled on a Tuesday Facebook post. "He invited me to Quad Studio for the first session. I thought I was gonna hang around and watch, but when I got there he said, 'Grab a guitar' and just like that I was cutting sides with CDB."
The robust Daniels was a driving force in the Southern rock genre, with anthems "Long-Haired Country Boy" and "The South's Gonna Do it Again" in his repertoire. His Grammy Award-winning 1979 hit, "The Devil Went Down To Georgia," soared to the top of the Billboard charts and was named Single of the Year by the Country Music Association. He followed with tunes like: "In America," "Drinkin' My Baby Goodbye" and "Boogie Woogie Fiddle Country Blues."
He annually hosted the mega-popular concert extravaganza known as the Charlie Daniels Volunteer Jam. This year was going to be No. 40, but it was postponed due to the coronavirus. I attended the July 12, 1986 Jam at the Starwood Amphitheater in Nashville that featured newcomers Dwight Yoakam and The Judds, plus the Allman Brothers and a special reunion of Lynyrd Skynyrd.
One of the most recognizable faces in the music world, Daniels had a stroke and died Monday. A flag-waving patriotic American who wholeheartedly embraced the "God & Guns" creed, it seemed fitting and proper that the 83-year-old North Carolina native passed a few hours after Independence Day.
"It has been an honor playing for a musical genius like Charlie Daniels for so long," Brown said, during a 2015 telephone interview. "I would've never dreamed I would make a living playing Southern rock. Life takes you were it wants you go. There are a lot of strange twists and turns that you don't expect."
Brown logged 31 years with the CDB, playing over 5,000 concerts, sometimes as many as 250 a year.
"Charles was a good, kind man with an old school work ethic. We traveled hard and we played hard," Brown says. "Many times as I stood by his side playing a twin guitar line, I might get lost, hit a bad note or make some type of mistake and he'd glance over, smile and say 'It's on there somewhere.'"
Decades in the spotlight erased the agony of Brown's first night in Nashville.
Everybody seems to have an interesting story about their first day in Music City, and Brown is no different.
"I went around to different clubs and probably watched 10 different guitar-players and they were all better than me. I knew I had to get back to my room and practice," he says.
Brown moved to Nashville in 1980, after making his mark locally in the popular rock band Maathis. He worked with the best bands in the area, including a stint with Billy Cole Reed (his brother, Brad, was also in the band). He then joined the Gary Jones/Joe Stanley Band.
He played in the bands of Tommy Cash, Margo Smith and Gail Davies before joining McDaniel in 1983. Brown decided to leave the group after a former McDaniel drummer told him Daniels needed a new guitarist.
"Every gig I've ever gotten was through a friend," he once said, accentuating the importance of building an extensive network of business contacts.
In his down time from CDB, Brown composes music for television and movies. His work, which holds the viewer's attention when dialogue is absent, has been featured on "Duck Dynasty" and "Pawn Stars."
He has been married to the former Robyn Griffith of Fairfield since 1976.
Stay up-to-date on what's happening
Receive the latest in local entertainment news in your inbox weekly!