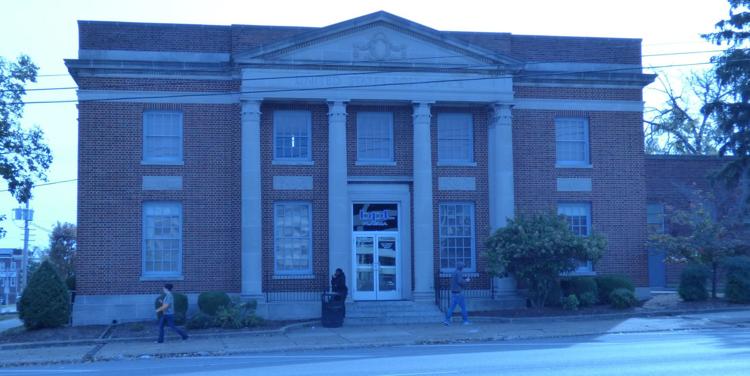 This historic building once served as Carbondale's stately cement post office and is currently home to BPL Plasma.
Weird things happen in the building according to employees, including a night janitor who became locked in a closet when he was the only one in the building.
Legend has it doors open and shut by themselves, and a huge chandelier in the lobby is reported to swing back and forth of its own volition. The form of a lady wearing a long dress has allegedly been spotted at times floating around the lobby and appeared behind an employee in a picture.