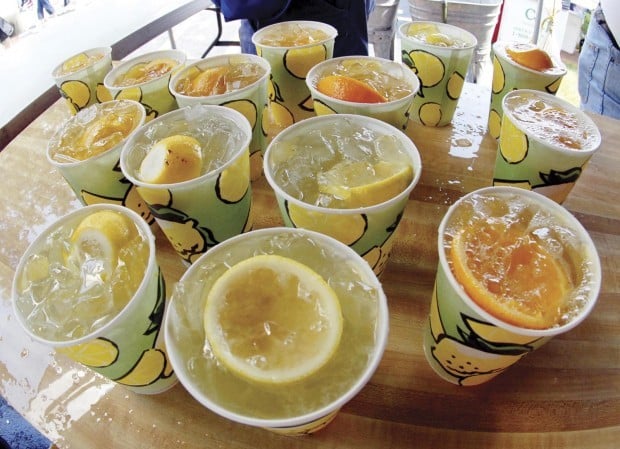 Fair-Style Lemon Shake Up
16-ounce cup with study lid or a cocktail shaker
Pour sugar into the cup or cocktail shaker.
Cut lemons in half and hand-squeeze juice into the cup or shaker.
Drop the squeezed lemon halves into the cup or shaker
Add ½ cup water. Fill will crushed ice.
Cover the cup and shake vigorously until the sugar is dissolved. Some people like to stir it, but shaking it makes it an authentic "shake up." You can adjust the recipe for desired sweetness or tartness.