Webster's Dictionary defines the term flagship as "the finest, largest or most important one of a series." In the world of beer, breweries designate their most popular, or often oldest beer brand, as their flagship beer. Iconic examples are Anheuser-Busch's Budweiser, Diagio's Guinness and MillerCoors' Lite brands.
In the craft beer category, Anchor Brewing's Anchor Steam Beer, New Belgium's Fat Tire and Sierra Nevada's Pale Ale come to mind as well-known flagships. In fact, in the case of San Francisco's Anchor Brewing, it's not uncommon to hear people refer to all of the brewery's beers as Anchor Steam Porter or Anchor Steam Christmas Ale, even though the term steam is only a descriptor for its flagship beer, not the brewery itself.
With the rapid growth of craft beer and constant consumer demand for a wider range of beer styles and flavors, the idea of a flagship beer isn't as common as it once was. Beer drinkers are more, well, promiscuous than ever when it comes to their beer, seldom drinking the same beer twice in a row and often not even the same beer brand. Staunch brand loyalty, at least among craft drinkers, is rather uncommon these days. More and more breweries, in fact, choose to constantly rotate their offerings with seasonal, limited-release and one-off beers to remain on the forefront of style and taste trends among consumers.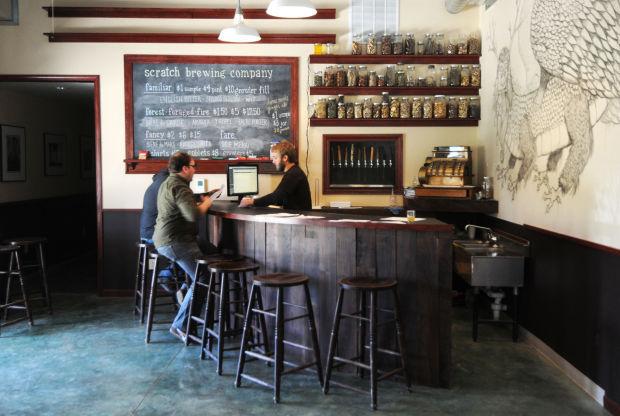 Scratch Brewing Company in Ava avoids the notion of a flagship beer by design.
"We don't have a flagship beer," said Marika Josephson, Scratch Brewing Company's co-owner and brewer. "When we started up, we decided it was important to brew with the plants that were growing during different times of the year, knowing that those ingredients wouldn't always be available. That meant we wouldn't be able to brew certain beers all year round."
This approach works well for Scratch because its customers have come to expect something new and different each and every time they visit the rural brewery, situated on the outskirts of Shawnee National Forest.
Other craft brewers, such as Big Muddy Brewing in Murphysboro, tie their flagship brand into local sentiment.
"Many people identify with the Saluki since Southern Illinois is home to the SIU mascot, and people like to feel like they're a part of the brand and its spirit," said Big Muddy Brewing owner Chuck Stuhrenberg of his Saluki Dunkel Dog beer.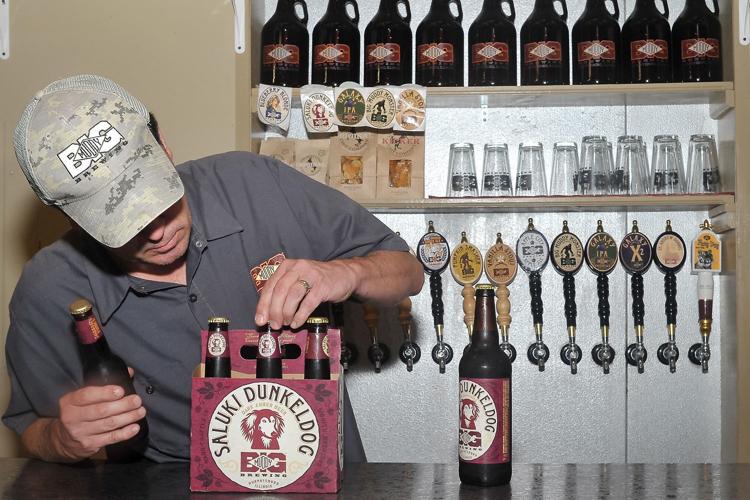 Even though Kinkaid Wheat was Big Muddy's first beer, Dunkel Dog quickly became the most recognizable beer in the brewery's lineup and its flagship by default.
St. Nicholas Brewing Company's 7/11 Blonde Ale is the flagship of the Du Quoin craft brewery simply because, "It was the first beer we brewed, a classic American blonde and our best seller," according to James McCoy, brewmaster at St. Nicholas.
Flagship beers — that one memorable, recognizable brand in a brewery's portfolio — may be few and far between these days with the proliferation of brands and styles. But one thing is for sure. If a flagship is defined as "the most important," it's a safe bet that the most important beer you enjoy is the one in your glass.