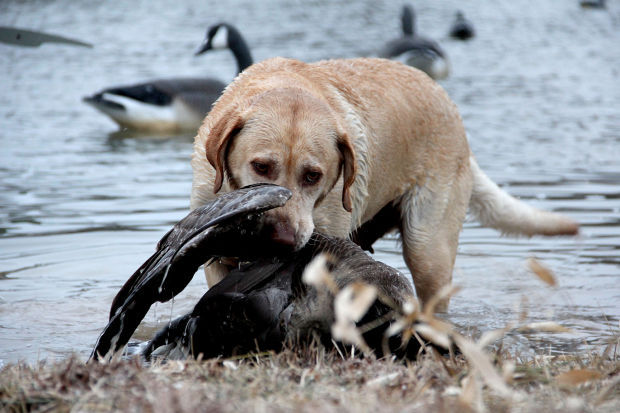 Welcome to the near camouflage cult that is Southern Illinois.
Whether you're in pursuit of a white-tailed deer, turkey, squirrel, rabbit, dove, waterfowl, quail, or other critters and creatures, you'll have plenty of opportunity here.
It's the thrill of the chase and love of the great outdoors for many men and women in these parts. There's just something romantic about getting up at 4 a.m., showering in no-scent soap, piling on layers of clothes and heading out into the great outdoors with a cup of coffee and dreams of a great kill.
Perhaps this season you'll bag that trophy deer. Or show your frontier-like prowess by stopping a turkey in its tracks with a bow and arrow.
I am man (or woman), hear me roar!
Hunting is so ingrained in our Southern Illinois culture that there are "camps" dedicated to the activity. Men and women band together during their season of choice and spend the week in a cabin or tent or trailer or motor home or, heck, the back of several pickup trucks. They hunt, they roast weenies around an open fire, they bond, and they exaggerate stories about the one that just barely got away. But unfortunately, most of what goes on we will never know, because what happens at camp, stays at camp. (Kinda like Las Vegas, only different).
The kill, of course, is only part of the hunting extravaganza. Many delight in the taste of their pursuit. Perhaps it's deer sausage that you love? Fried wild turkey strips? Bacon-wrapped dove (throw in a jalapeno if you dare)? Rabbit stew with boiled potatoes? Fried squirrel legs for the more adventurous hillbilly among us (a club to which this author proudly belongs)?
There's also the matter of showing off the most significant of your kills. Taxidermists are brilliant artists that will allow your big day to live in perpetuity. So whether it's a trophy kill or simply your son's successful first hunt, you can proudly mount that sucker above your fireplace with pride.
Hunting around here is more than a hobby, it's a way of life for many. So camo up and get out there!