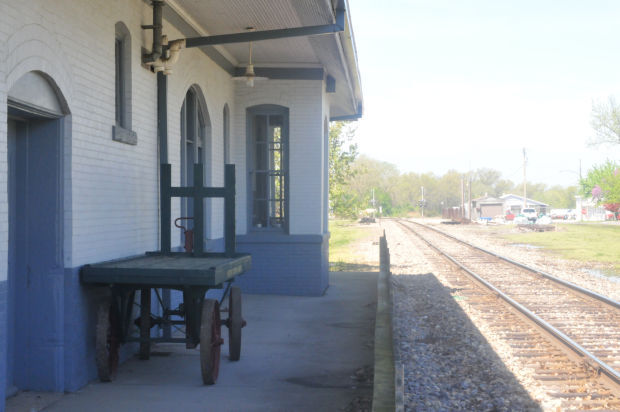 If the Misselhorn Art Gallery in Sparta looks like something out of the movies, that's because it is.
The gallery, located in the old Gulf, Mobile and Ohio Railroad depot at 611 W. Second St., played an important part in the Academy Award winning movie "In The Heat of the Night."
The movie starred Rod Steiger as Bill Gillespie, police chief of fictional Sparta, Mississippi, and Sidney Poitier as Philidelphia police detective Virgil Tibbs who is accused of murder while passing through town. Norman Jewison was producer-director.
Jewison told The Southern Illinoisan that Sparta was chosen after touring parts of Missouri, Kentucky, Tennessee and Illinois because the town "met certain script requirements." Some of those requirements were that the depot had not been renovated and other locations, such as a grocery store, funeral home and police station, look like something in a small Mississippi town.
Filming began in September 1966 and gave some local people the chance to be part of a Hollywood movie. Filming in Southern Illinois was completed by early November 1966.
The movie was a groundbreaking portrayal of a professional African-American. It features Poitier's famous line, "They call me Mister Tibbs."
During the murder investigation, Tibbs and Gillespie question plantation owner Eric Endicott (Larry Gates). When Endicot realizes he is a suspect he slaps Tibbs and Tibbs promptly returns the slap. This was one of the first films to show a black man reacting to provocation from a white man in that way.
The Misselhorn Art Gallery has a room dedicated to history that includes a collection of memorabilia and photos from "In the Heat of the Night." The gallery also sells copies of the movie.
The gallery is open from 1 to 5 p.m. Saturday and Sunday and by appointment for groups by calling 618-443-3577.