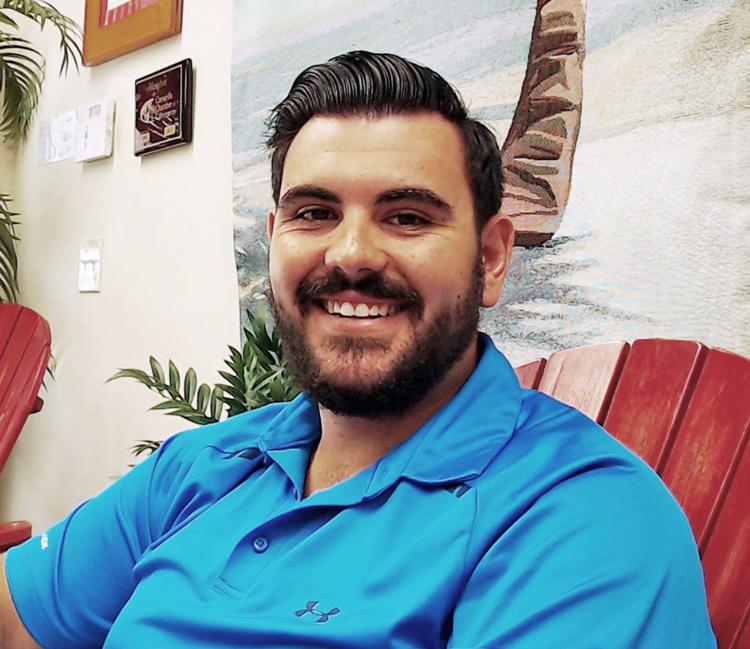 Newly graduated from California Lutheran University, Justin Meek cared for children with special needs, performed as a singer and worked at the Borderline bar.
It was there he "heroically saved lives" before being killed, Cal Lutheran President Chris Kimball said in a statement. He didn't provide details.
The campus chapel overflowed Thursday with people attending a service of mourning. Meek, 23, majored in criminal justice and graduated in May, school spokeswoman Karin Grennan said.
Since last summer, Meek had worked for Channel Island Social Services as a respite caregiver, supporting families with children with special needs, mostly developmental disabilities, chief executive Sharon Francis said.
"Parents just adored him. He was able to bond with their kids," she said. "He was just an all-around guy."
Danielle Gallo, who also works at the family-run organization, said he was dedicated to the kids he worked with.
"You could tell he really had a heart for what he did," she said, sobbing.
Meek also toured professionally as an a cappella singer, said family friend Patrick Ellis, who called Meek a talented musician, singer and athlete and a "fantastic human being."
"He was a hero every day of his life," Ellis said. "It was just always positive energy. ... Anything he could do for you, he was just there."
Meek played water polo for Cal Lutheran and had planned to go to San Diego this coming weekend for the retirement party of his dad, a Navy SEAL. Meek also worked at the bar with his sister and fellow Cal Lutheran student, Victoria Rose Meek, who survived, Ellis said.
"Both very polite, iconic American kids, highly educated, wholesome," Ellis said of the siblings.
As a student, Meek lent his full, velvety voice to the Cal Lutheran choir, where "every time he sang, you could just feel it in your soul," recalled choir member Rachel Counihan, 20.
"He cared so much about his craft and just cared so much about other people," she said. "He was just full of light and happiness."
Scott Roberts, 20, a junior at the school and friend of Victoria Rose Meek's, had warm memories of her brother.
"He was just the nicest dude," Roberts said. "I'm just praying he's in a better place."