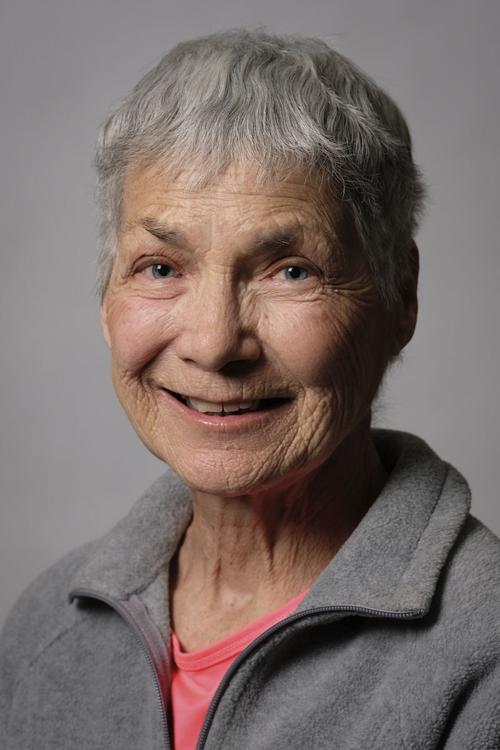 "In all affairs it's a healthy thing now and then to hang a question mark on the things we have long taken for granted." — Bertrand Russell
In my July 19 article, I wrote about the range and intensity of a cancer patient's raw emotional response to the cancer diagnosis and disease progression. That gut-wrenching reaction surprises no one, nor would it surprise anyone that the full weight of those powerful, negative emotions become the baggage that many cancer patients carry with them every day, undermining the possibility of a better quality of life. A less obvious downside is that every one of those emotions favors and promotes the cancer through the release of stress hormones.
What happens if we challenge the value of anger, fear and sadness as a response to a cancer diagnosis? What happens if we suggest that "the healthy thing" to do might be "to hang a question mark" on the personal benefit of that response? What often happens is an even greater expression of anger and more stress. After all, isn't emotion itself a response to a stimulus, with positive emotions reserved for good fortune, good times and perceived blessings, all things freakishly incompatible with a cancered life? The insidiousness of the disease must merit our full wrath, fear and sadness, right?! It might, but we don't. And, sustaining anger is like drinking poison while waiting for the target of your anger to die. Moreover, cancer frankly doesn't care even about the fact that it benefits from your negative emotions.
In "Breaking the Habit of Being Yourself," Joe Dispenza, D.C., draws from biology, neuroscience, genetics, brain chemistry and quantum physics to unveil a roadmap for influencing our future in positive ways. Thought patterns, behavioral and emotional responses to the circumstances of our life trigger chemical signals that influence gene expression for better or worse. To appreciate the cause and effect relationship between emotional response (cause) and physiological and genetic processes it triggers (effect), consider the following study.
In Japan, they looked at two groups of Type II diabetics. Measuring fasting blood glucose levels (bgl) of all participants at the beginning of the study, each group was assigned to watch a one-hour program. The first group watched a lecture about a subject of little interest to any of them. The second group watched a comedy show.
At the end of the hour, both groups enjoyed a splendid meal after which blood glucose levels (bgl) were again measured. The bgl of the lecture group rose enough to require insulin to keep them out of the blood sugar danger zone while the bgl of the comedy show group rose only about half that amount. Even more significant is the fact that the comedy show group was shown across the board to have altered 23 separate gene expressions allowing "their bodies to naturally begin to regulate the genes responsible for processing blood sugar." Laughter, it seems is not only cheap therapy, it's a mighty medicine. Recall Proverbs 17:22: "A merry heart doeth good like medicine: but a broken spirit drieth the bones."
"Breaking the Habit of Being Yourself" is not just a guide to creating new behavioral and emotional responses to our personal environmental soup, it is a guide to creating new and positive emotional states independent of our circumstances. Sound fantastic? Fantastic, perhaps, but not easy. Google maps verbally guide us every mile on a mere one-hour trip so how can we possibly follow a 300-page guide to breaking the yoke of deeply entrenched habits of being?
G. K. Chesterton said, "Angels can fly because they take themselves lightly." We do not take ourselves lightly at all. The ways we think and act, our emotional selves, seem to us to be the very essence of our "us-ness" so the notion that we change is tantamount to a declaration of war. So, let's take a different approach.
Imagine yourself the subject of a painting, the essence of which is the aesthetic arrangement of the paint that creates your image. Now, eliminate the "arrangement", leaving only the molecules of paint. Granted, we lose the picture, but we have the molecules of paint to fashion a new arrangement, create a new aesthetic, an entirely new image of self.
Children, whose minds and emotions are still so elastic, would relish such an opportunity, like getting a brand new 64-count box of crayons and a whole sheet of paper without lines. We adults, however, have memorized familiar and limited states of being in the world, a comfortable range of emotional responses and a well-delineated list of good and bad triggers for each of those emotional responses, all of which predispose us to be and to do the same over and over while secretly hoping for a different result. Insane, right?!
If, as adults, we can't appreciate the pile of paint molecules available to us to play with, imagine moving into a 60-foot by 30-foot completely open room. Unlike a house or apartment, this dwelling doesn't compartmentalize our physical and mental space into little boxes designed to accommodate seemingly discrete activities of our daily life, segmenting our existence unnaturally. We can locate any activity any place at any time in the 1,800-square-foot room simply by moving furniture, reconfiguring our space, creating an entirely different perspective and a new ebb and flow to the way we function. And, we can see everywhere from anywhere, still intimately connected to our exercise routine when we sit down in our study area.
Granted, it's easier to move a chair or a refrigerator than it is to move an idea, but eliminating first the discrete boxes that artificially divide our lives by activity and then, dislodging the things in our living space, it becomes easier, even enticing to dislodge the things in our head space because change itself has become a creative, fun, revitalizing avenue of self-expression. Moreover, we discover during the process that the journey can be as much if not more fun than the destination. In fact, the journey itself can become the prize.
Have you ever wondered why it is that regardless of their origin, anger, sadness and fear always feel the same every time we experience them? Joy, on the other hand, is refreshingly unique each and every moment because it invites wonder regardless of one's circumstance. Anger, sadness and fear tether us to their source; they change us in oft times pathetic ways. Joy finds new delights at every turn; it changes the world in ways that improve our quality of life. Walt Whitman said, "Happiness is not in another place, but in this place … not for another hour, but for this hour." And, when you feel like soaring, you have to do now.
Kathy Chonez, of Murphysboro, was diagnosed with lung cancer metastases to the bone marrow in 2012 and was told in 2015 that she had less than two months to live. She's frequently reminded by doctors that she should've been dead a long time ago. She formerly worked as a faculty member at SIU Carbondale in the foreign language department.
Be the first to know
Get local news delivered to your inbox!