ROYALTON — Area churches whose traditions closely follows some Biblical teachings will celebrate Jesus' ascension and invite the community to join them at services that begin at 6 p.m. and at 7:30 p.m. Thursday, May 25.
The teaching is that 40 days after he is believed to have risen from the dead, Jesus Christ then "ascended," into the heavens, to be with his father, God.
The Holy Ascension of Our Lord will be celebrated at The Protection of the Holy Virgin Mary Church, at 112 N Fairdale St. in Royalton. A potluck will follow the divine liturgy; those who attend are asked to bring a dish to share.
In Carbondale, St. Francis Xavier Catholic Church and Epiphany Lutheran Church will co-host Ascension services, with the annual Lutheran and Catholic Ascension of the Lord Evening Prayer Service beginning at 7:30 p.m. Thursday, with refreshments; that will be followed by the worship service from 8 to 8:45 p.m. at Epiphany Lutheran Church, 1501 W Chautauqua St. in Carbondale.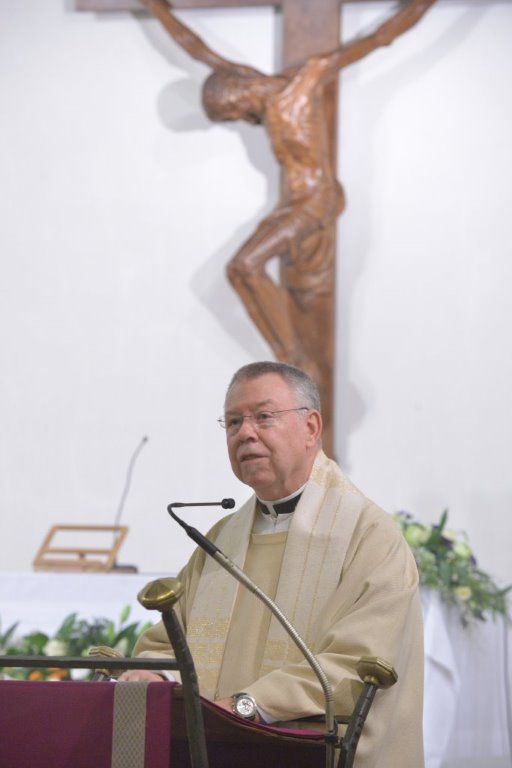 Epiphany's pastor, Paul Waterman, will preside at the service, and Father Bob Flannery will preach the homily. This year's observance will help commemorate the 500th anniversary of the Protestant Reformation and will show the great progress that has been made for Catholics and Lutherans in coming together more closely as members of the body of Christ, Father Flannery said.
Royalton's Archpriest Frederick Janeček, rector for The Protection of the Holy Virgin Mary Church, will lead the services at the church in Royalton.
He said Thursday night's service is like the liturgy presented each Sunday at the church, but that those who are not familiar with the tradition might want to see what a service looks like. He said is is like the Eastern Orthodox services, older and more elaborate than services from other Christian religions.
"Many of the people here have never seen that worship service," he said. "All the Orthodox churches around the world have done that for 1,600 years."
He joined the church in January 2015 and recently celebrated his third Easter at the church. About 30 people attend the Sunday services; the church will celebrate its 103rd anniversary in October.
For more information on the Royalton service, call 608-628-6910 or email janecekwi@sbcglobal.net; for information on the service at the Epiphany Lutheran Church, call 618-303-7412.