MARION — Hundreds of chairs sit empty while neon lights wash over a stage early Sunday morning at Cornerstone Church in Marion. The usual chatter and embraces of the congregation that typically fills the building have fallen silent. Only the chatter of staff and the hum of computer equipment fill the worship hall.
Dustin Keele, creative arts pastor at Cornerstone Church, paces and then takes the stage alongside a handful of musicians to deliver his opening to Cornerstone's weekly worship service. A countdown is broadcast on a nearby monitor, ticking away to zero as technical staff make last-minute adjustments to sound levels and video settings — he's live.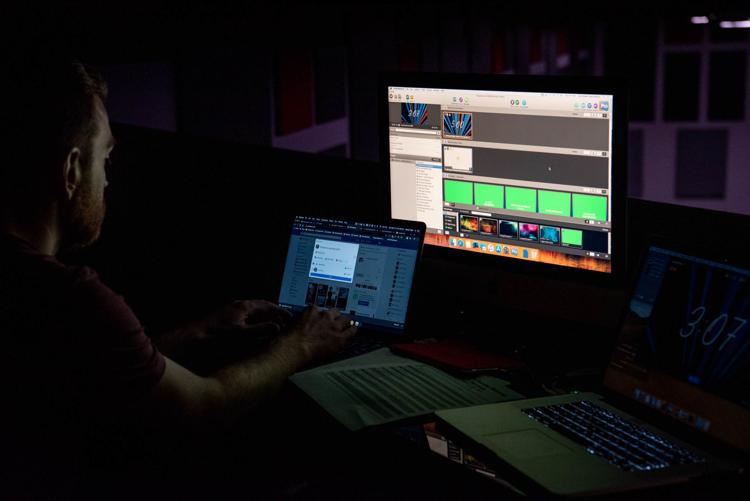 Illinois Gov. J.B. Pritzker announced Friday that all events with 1,000 or more people are to be canceled and strongly suggested events with 250 or more people be suspended due to the COVID-19 pandemic. On Sunday afternoon, Pritzker directed all bars and restaurants in the state to close until March 30.
With widespread closures or cancellations of festivals, universities, K-12 schools and sporting events ranging from major-league sports to the Illinois High School Association, faith-based groups have found themselves attempting to adapt.
Michael Nave, lead pastor at Cornerstone Church, said he made the decision to cancel all of the church's in-person worship services after consultation with local and state government officials on Friday.
"Beginning this weekend, we are stopping all of our on-site worship services and moving everything to an online presence," Nave said in a video to parishioners on Facebook posted Friday evening. "This has been really hard but this is not a fluke going around — this is a big deal."
"For us, as people of God, we have great faith that God is walking with us through this. We sometimes think we have it on lock, but the truth is all it takes is a little thing to knock things off balance," Keele said. "This is a chance for us to lean into our faith and trust that God is in control."
Keele said he encourages people not to panic and to act with wisdom and caution.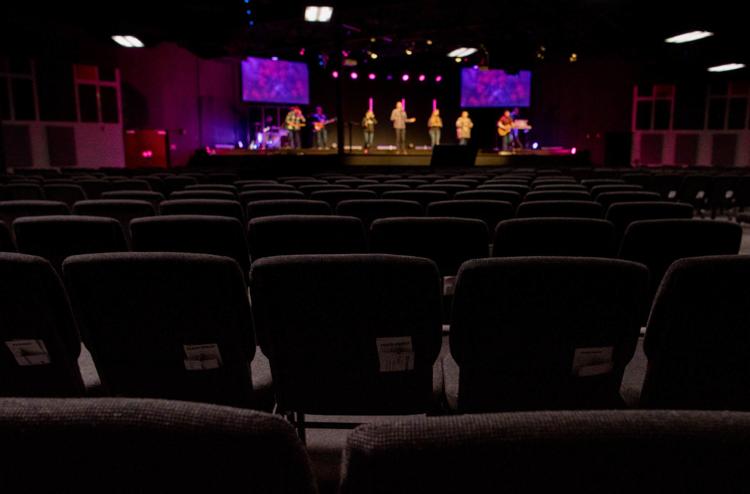 Nave said while some may believe this is the time to congregate and are opposed to government officials attempting to dictate whether parishioners can worship or not, he reassured his congregation that is not what is happening.
"We're not being picked on for our religious faith," Nave said. "We're being protected by our government officials."
Cornerstone Church, which sees hundreds attend on Sundays, is one of many churches across the United States taking their services to social media platforms such as Facebook Live.
Hopewell Missionary Baptist Church in Carbondale, which typically has a congregation upward of 150, will continue having in-person services while also offering online streaming to those who may feel nervous or ill during the COVID-19 outbreak.
"If you're nervous or unsure, just stay home," Christopher Swims, senior pastor at Hopewell Missionary Baptist Church, said. "If you miss a Sunday of service, you're not going to hell. It doesn't mean you don't love God, you're just taking precautions."
Swims said while some parishes have canceled services altogether due to the virus, his church has taken extra precautions such as canceling all events, besides Sunday-morning worship, through the end of the March, disinfecting physical surfaces at the church and providing hand sanitizer throughout the building.
"In this national crisis we are in, if there is any place people should come and seek comfort and certainty in times of uncertainty, it should be the house of God," Swims said.
While Cornerstone Church and Hopewell Missionary Baptist Church have taken to technology in adapting to the virus, other congregations have taken alternative measures on health and safety.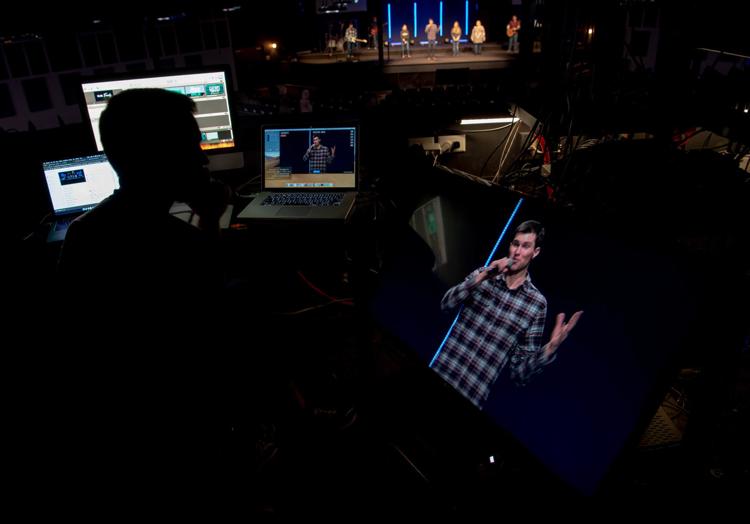 St. Francis Xavier Catholic Church in Carbondale has been directed to adapt their services to follow a set of guidelines given by the Diocese of Belleville, but not outright cancel services despite the Chicago Catholic Archdiocese doing so on Friday.
"On March 13, Bishop Edward Braxton issued mandates to be followed during the celebration of Masses throughout the Diocese of Belleville — for the protection of the health of worshipers," John Myler, spokesman for the Diocese of Belleville said. "Because the situation is rapidly changing, further mandates may be forthcoming soon."
The Diocese has asked parishioners not to go to mass and parish activities if they are feeling sick, and anyone who does feel ill is automatically excused from participating in the Sunday Eucharist, according to a document provided to parishes.
Furthermore, they have been instructed to "discontinue the distribution of the Blood of Christ ... from the chalice" and should "only receive Holy Communion in their hand and not on the tongue," according to the Diocese.
Additional measures include modifying the "greeting of peace" to a verbal greeting without physical contact, deviating from a handshake or kiss, pouring all holy water on the ground and covering all holy water fountains until further notice.
Parishioners at St. Francis Xavier said they have become more cautious after the instructions from the Diocese have been released.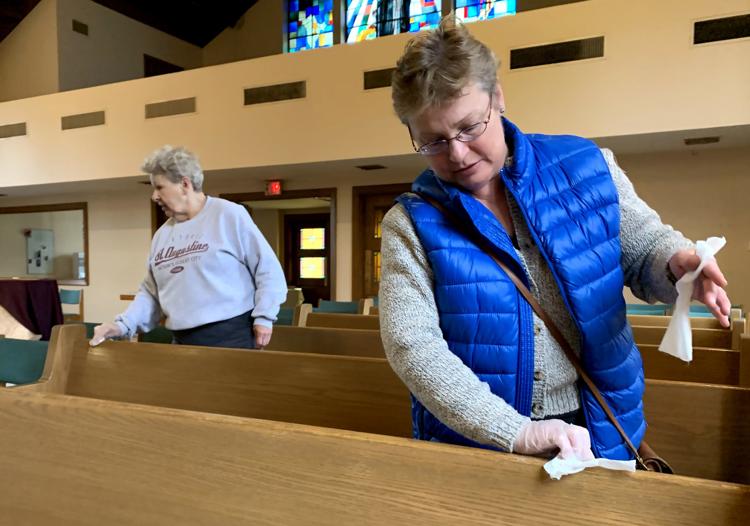 A group of roughly 30 fill in seats Sunday at the Newman Catholic Student Center in Carbondale as a late morning Mass is about to begin.
Bob Flannery, the chaplain at the center and priest at St. Francis Xavier, reads off the dioceses' instructions while members of the center's congregation whisper to each other.
In lieu of the greeting of peace, members of the congregation wave, smile and one woman pulls in a man next to her for a hug. "Don't worry — I don't have cooties," she tells him.
Caution has risen among members of congregations across Southern Illinois with the news of the pandemic.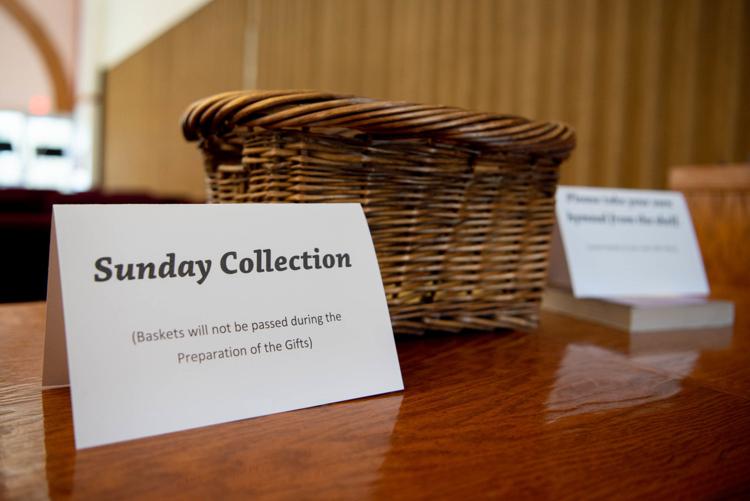 "The measures taken by the diocese are appropriate, they try to keep the element of fear down but still have people be cautious," Bill Hamilton, of Carbondale, said. "We try to not get out more than we need to. We just do the common sense thing by washing our hands and such."
Anne Hoerner, a St. Francis Xavier parishioner from Murphysboro, said the virus has made her more aware of the people around her.
"We're just trying to keep calm and we're (at church) to thank someone for being in our lives," Hoerner said. "I'm going to try to keep as normal a schedule as you can and try to be more aware of the people around you, just taking care of yourself."
Hoerner said she went to three stores to find hand sanitizer. She found some at Walgreens Saturday and was allowed to purchase the last two bottles in stock. She said patrons were timed by employees to accommodate high demands.
Terry Marmion, a campus minister at the Newman Catholic Center, said the virus has created a struggle within the Catholic-college community because of the bonds and friendships formed within the organization.
"This group has become such a family. Especially when you meet together, eat together, learn together and pray together," Marmion said. "The students are willing to put in the extra work to find ways to keep on staying together."
Marmion said he'll be turning to technology, as many other religious groups have, to keep contact with his students.
"We're looking at Facebook Live, Skype and Discord" he said. "With our students, it's going to be easier to communicate moving forward."
Swims said while some may think measures being taken to protect congregations may be over the top, but that is not the case.
"Looking back, we may think we overreacted to all of this," Swims said. "But, in the end it is better to overreact than underreact. We're just doing the best we can."
This story has been updated to clarify statements made by Dustin Keele, creative arts pastor at Cornerstone Church. 
Concerned about COVID-19?
Sign up now to get the most recent coronavirus headlines and other important local and national news sent to your email inbox daily.