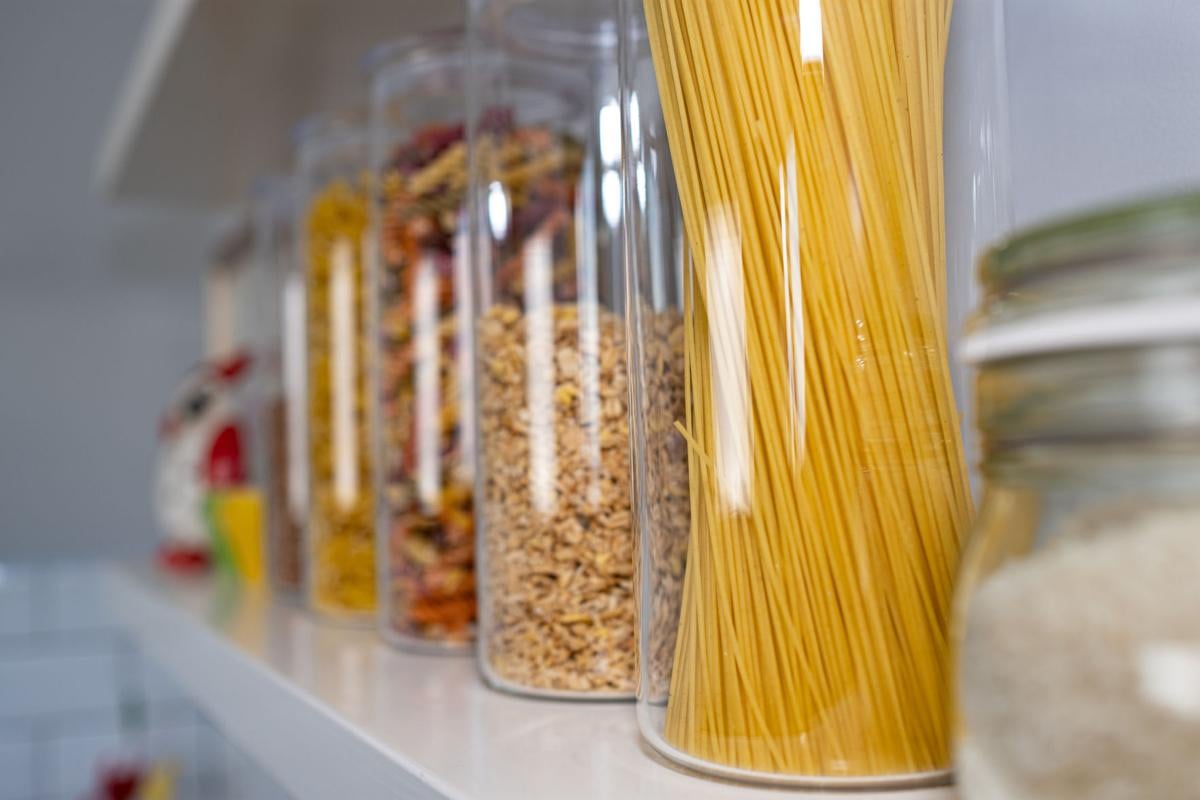 For better or worse, 2020 created many new home cooks. According to an Acosta study published this past September, 55% of people surveyed are eating at home more as a result of the pandemic. With restaurants closed completely or closed to inside dining, we turned to meal kits and cooking at home. While some see the extra time in the kitchen as a burden, others found a newfound passion for the culinary arts. In another study by Bloomberg News, nearly half those surveyed indicate they plan to keep cooking after the pandemic is over.
Cooking so many meals at home can be daunting, even for those who love to cook. Standing in front of the pantry or refrigerator trying to determine what to fix for dinner is inevitable. We've all done it, probably more than a few times. Having a well-stocked pantry and a few go-to meals ready will make the question "What will I cook for dinner?" easier to answer.
A well-stocked pantry
Being able to quickly pull together a meal requires having some basic ingredients on hand in your pantry. A well-stocked pantry provides a variety of ingredients that can be mixed and matched with one another as well as items in your refrigerator or freezer.
Start with a collection of your favorite canned foods. Vegetables, creamed soups, beans, and soup stock cover the basics. Don't stop there, however, thinking about more adventurous foods you might use like artichokes or water chestnuts. Buy what you love and will use. If you have a small pantry, just buy in small quantities and replace as they're used so you are never out of the ingredients.
Then move on to jars, bottles and pouches. Pasta sauces, condiments, oils and vinegars should all be part of your pantry. Olive oil and a salad oil like canola along with at least one of your favorite vinegars are good to have. Think about ingredients like tuna or salmon, olives, roasted red peppers, or marinated vegetables.
Dry ingredients like various types of pasta, rice, and other grains are the building blocks for many recipes. These can be paired with most anything else in your panty as well as ground beef, smoked sausage and fresh vegetables for quick meals.
Don't forget flour, corn meal, sugar, baking mix and other baking supplies. You can create toppings for casseroles, a variety of desserts, and savory meals with these ingredients. Basic herbs and spices include basil, thyme, oregano, garlic, onion powder, cumin, chili pepper, paprika, and cinnamon. These will get you started on basic flavor profiles. You can add to them as you determine what you love most. Spice mixes are also great to have on hand because they take the work out of mixing your own.
Think in terms of flavors. If you love Mexican flavors, stock up on corn, beans, chiles, rice, and spices like cumin, chili powder and garlic. If you love Asian flavors, keep soy sauce, rice vinegar, baby corn and canned straw mushrooms on hand. For Italian food-lovers, keep canned tomatoes, pasta sauces, olives, artichokes, along with spices like oregano and basil.
Your pantry should also be functional. Keep cans together, but sorted by vegetables, beans, and fruits. Keep baking items together. Store vinegars, oils, and other "sauce builders" like soy sauce together. Slide boxes of pasta, rice and other grains onto the same shelf. While many of us are tempted to keep spices next to our stove, they really should be stored in your pantry where it is cooler and dry. This will preserve the spice for as long as possible. Organization makes finding things easy.
Keep items like eggs, butter, milk, cheese and fresh vegetables in your refrigerator and ground meat in your freezer to extend your dry pantry list. Pairing these items with your pantry ingredients will provide quick dinners — baked pastas, stir fries, casseroles, salads — without much fuss.
Niki Davis is the creator of Rooted in Foods food heritage blog and a regular contributor to The Southern Illinoisan's weekly Taste section. You can find her at www.rootedinfoods.com.