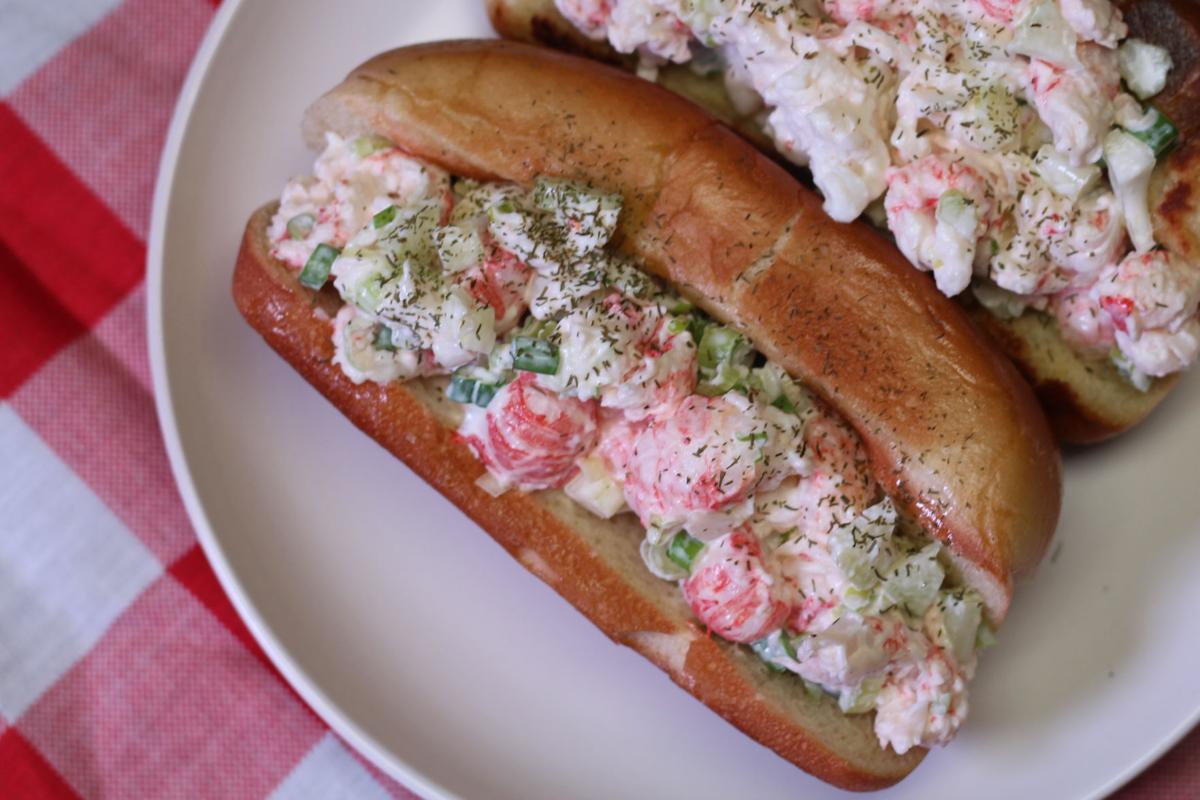 With a vast coastline, seafood has always been a large part of the New England diet. Early settlers considered seafood a key ingredient and built a rich culinary heritage around it. Lobsters, scallops, clams, and oysters are prevalent in the area and the many recipes using each creates a food blueprint of the region. New England clam chowder and Maryland crab cakes are common across the United States, but the lesser known lobster roll deserves a little attention, too.
Today, lobster is considered a luxury food. It is rich — in flavor and expense. As a result, most of us do not indulge frequently. Once upon a Colonial time, however, lobster was considered "poor man's protein." It was so plentiful that early American settlers would see piles of lobsters on beaches after they washed ashore. Their prevalence made lobster ideal fare for prisoners, apprentices, and servants.
This recipe substitutes the more readily available brioche hot dog bun for the traditional N…
It wasn't until the late 19th century that lobster began to claim a little fame. By the end of the 1940s, the lowly lobster was a delicacy. This was largely due to the expanding railroad. You see, people from the East Coast considered lobster to be a sign of poverty. But for anyone else — anyone unfamiliar with the leggy critter — lobster was unique and interesting. Railroad companies took advantage of this and began serving it as a main course. Passengers thought it was rare and exotic and railway managers loved serving the cheap food.
Chefs also began cooking lobster live, which made it more presentable and even delicious by comparison to previous cooking methods. Something else happened, too. People began to like lobster and demand started going up just a bit. During World War II, lobster was not on the ration list, so we were eating it with fervor and lobster ultimately became posh.
The lobster roll makes its entrance
Lobster was being served in restaurants as early as the 1850s, but in the salad section alongside the pickles, not in any form we would see in a restaurant today. This may have ultimately led to the lobster salad concoction later served. By the 1920s, demand for the crustacean hit its first peak, only to be crushed by the Great Depression — however, not before the lobster roll debuted in 1929. This first rendition was lobster, mixed with butter, served warm on a bun.
A lobster roll recipe in a 1929 Iowa newspaper calls for white bread, canned lobster, celery, pimento and olives held together by "salad dressing," which resembled today's creamy mayonnaise dressings. The lobster meat was literally rolled up inside the white bread and served. Make no mistake, this was still inexpensive fare, but the lobster was finally finding its way into American home kitchens.
The lobster salad roll — mayonnaise-based and served cold — took off when a Long Island restaurant named "The Lobster Roll'' began serving it in 1965. Not long after, lobster roll recipes were popping up in American and Canadian media and churches were holding "lobster roll luncheons'.' The quaint yet tasty meal had cemented itself in American food culture.
Today, you can find lobster rolls — hot and cold — on restaurant menus along the East Coast and dotted throughout the country. They're simple to make, too, so no need to travel to find one. The traditional New England style split-top bun is not available in Southern Illinois, but a good quality bun will yield a result too similar to notice much deviation from the New England lobster roll.
Niki Davis is the creator of Rooted in Foods food heritage blog and a regular contributor to The Southern Illinoisan's weekly Taste section. You can find her at www.rootedinfoods.com.