This season, Feast and Field called all holiday bakers to participate in our first annual Holiday Cookie Contest. Below, meet this year's winner — Heather M. from New York — and learn what inspired her to create the winning recipe, the Chocolate Peppermint Patty.
---
Hometown:  Fort Edward, New York
Tell us about your cookies:  "My cookies are all gluten-free and vegan. I have Crohn's Disease, and when I wanted something sweet to eat it was so difficult to find something I could enjoy without worrying about consequences. So I started baking with my son when Covid shut everything down. I had a friend encourage me to share with other people who might be struggling with the same thing and that's how Wholesome Life Bakery started. I was approved through New York to be a "home kitchen" and have been taking orders and being a part of so many people's lives who thought they lost an opportunity to have special treats."
Why did you choose these cookies to submit?  "I chose these because chocolate peppermint is my favorite winter flavor!"
Anything else we should know?  "I just love to bake. It's an outlet for me and a hobby. I love to challenge myself and get creative!"
---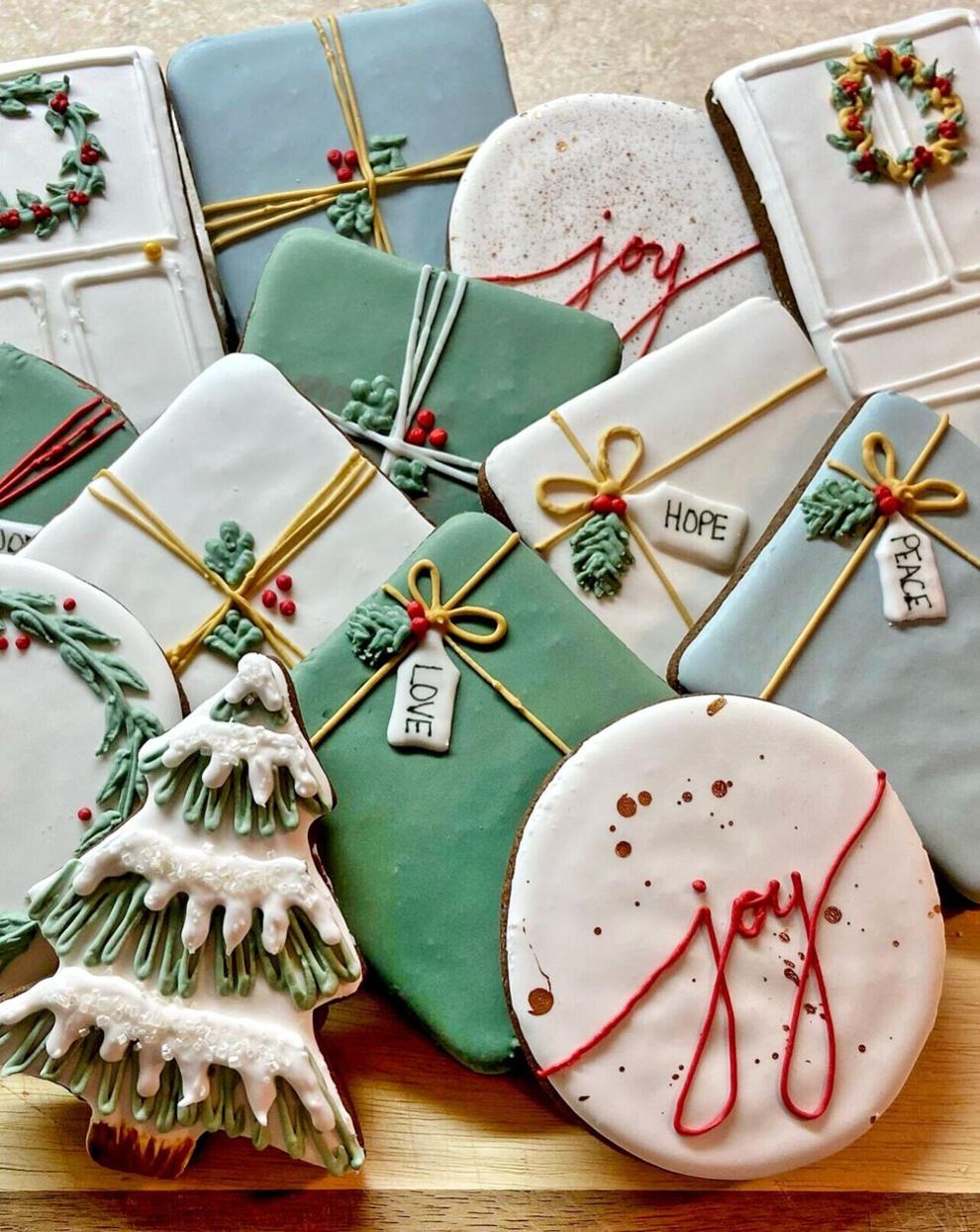 ---
Chocolate Peppermint Patty Cookie
1/2 cup vegan butter
3/4 cup dark brown sugar
2 cups gluten-free flour
1/3 cup cocoa powder
1/2 tsp baking powder
1/4 tsp salt
2 tsp peppermint extract
3 Tbsp oatmilk or almond milk
Blend sugar and butter together until whipped consistency. Add extract and blend together (add more or less to taste). In separate bowl, whisk together flour, cocoa powder, salt and baking powder. Add to wet ingredients. This will be crumbly. Add 2 Tbsp milk and check consistency of the dough. It should not be sticky. If it is, add a little more flour. If it's still crumbly, add more milk a little at a time. The dough should not stick to your fingers and it should pull off the side of the bowl.
Preheat oven to 350 degrees while dough refrigerates for 30 minutes. Roll out on parchment paper to 1/4 inch thickness and cut out shapes. Place onto a cookie sheet two inches apart and bake for 6 mins.
Decorate cookies as desired.