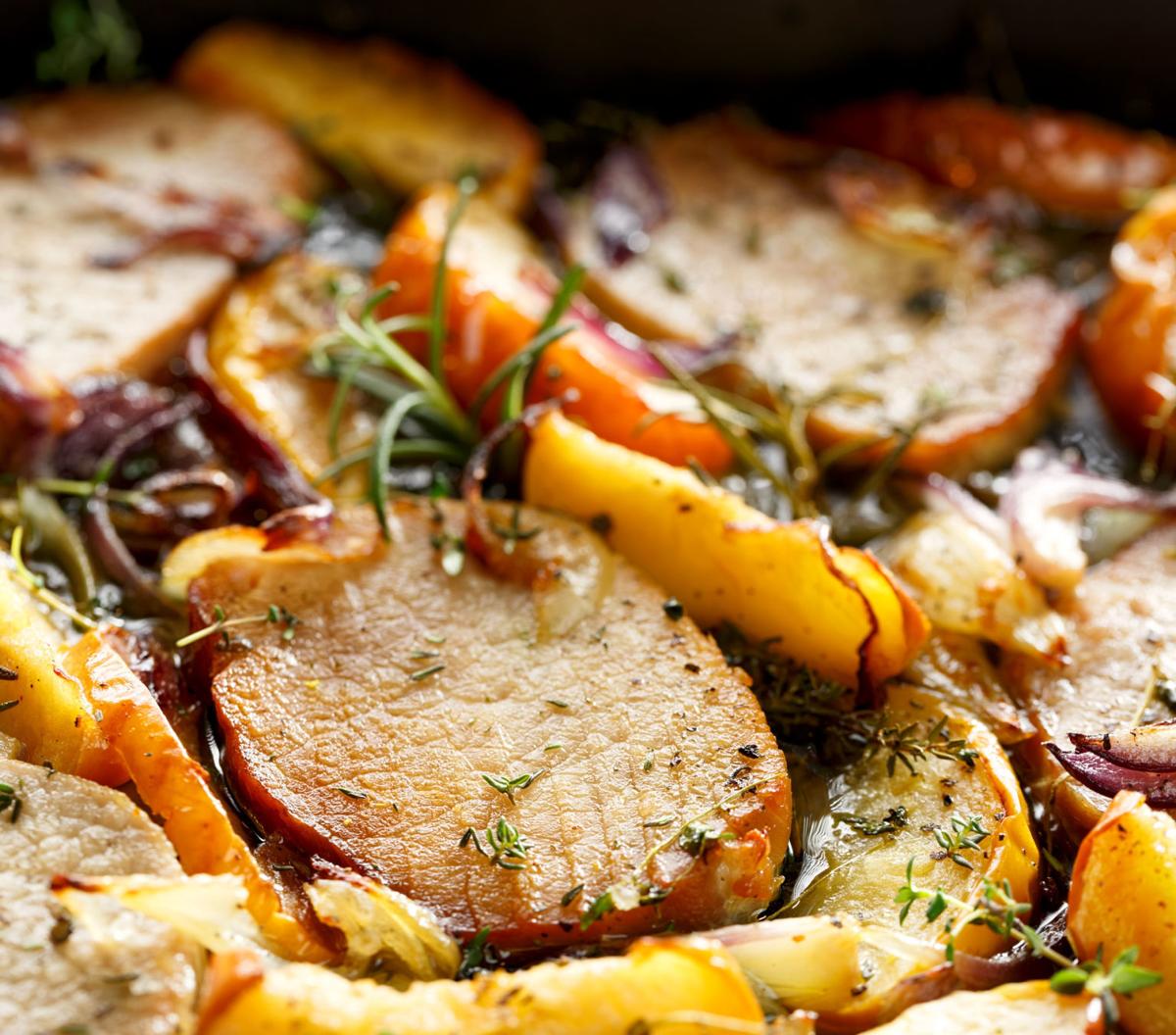 3 tablespoons olive oil, divided
2 teaspoons chopped fresh thyme
2 teaspoons chopped fresh rosemary
2 teaspoons salt, divided
1 teaspoon black pepper, divided
4 ½-inch thick boneless pork chops
You have free articles remaining.
1 pound small Yukon Gold potatoes
½ pound fresh green beans, trimmed
2 tablespoons butter or margarine
Preheat your oven to 450°F. In a small bowl, stir 1 tablespoon olive oil together with the thyme, rosemary, half of the salt and half of the pepper. Rub equal parts of the mixture onto each pork chop. Place the pork chops onto a sheet pan and bake in the oven for 5 minutes.
While the pork chops are baking, quarter the potatoes into wedges then core the apple and slice into wedges. Place these into a mixing bowl. In another bowl, combine the remaining olive oil, salt, and pepper. Pour this over the potato and apple mixture then toss to coat.
Remove the pork chops from the oven and let them rest. Add the potato and apple mixture to the pan with the pork. Bake for another 10 minutes or until the pork reaches an internal temperature of 140°F. Remove the pork from the pan and set aside.
Add the green beans to the potatoes and apple slices then bake another 10 minutes or until the potatoes are tender. When done, remove the vegetables and apple slices to a serving bowl and toss with butter to coat.