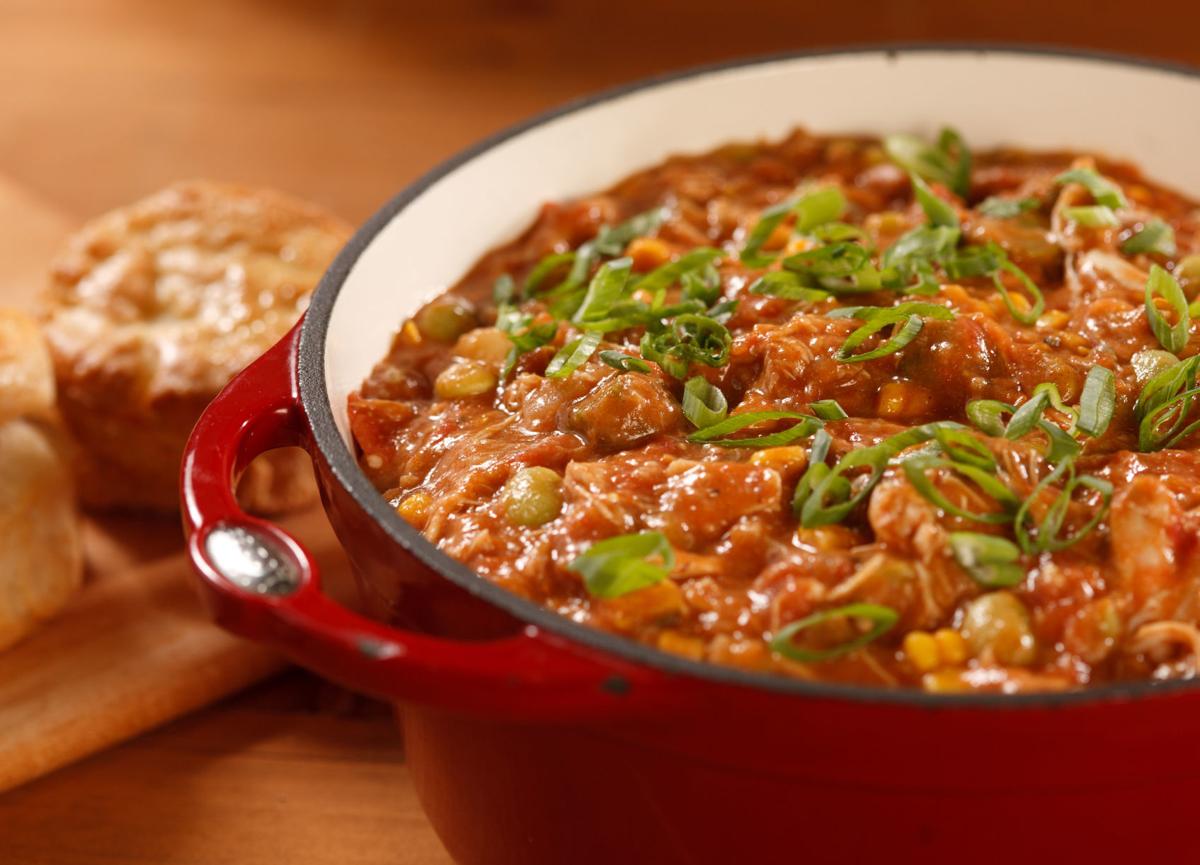 From "Rufus Estes' Good Things to Eat"
Cut up one chicken, preferably a good fat hen, cover with cold water season with salt and pepper, and cook slowly until about half done. Add six ears of green corn, splitting through the kernels, one pint butter beans and six large tomatoes chopped fine. A little onion may be added if desired. Cook until the vegetables are thoroughly done, but very slowly, so as to avoid burning. Add strips of pastry for dumplings and cook for five minutes. Fresh pork can be used in place of the chicken and canned vegetables instead of the fresh.
Brunswick Stew
Adapted from "Rufus Estes' Good Things to Eat"
Yield: 6-8 large servings
½ cup butter or margarine
1 large sweet onion, diced
1 can (15 ounces) diced tomatoes
You have free articles remaining.
3 cups cooked chicken or pork, shredded
1½ cups frozen baby lima beans
½ teaspoon salt or to taste
¼ teaspoon pepper or to taste
Melt the butter in a large Dutch oven over medium-high heat. Add the onions and cook until soft, about 5 minutes. Stir in the tomatoes with juice, chicken stock, and barbecue sauce. Add the chicken, potatoes, corn, baby lima beans, salt, and pepper and stir until well combined. Bring the stew to a boil then reduce to a low simmer. Continue cooking for about 1 hour, stirring occasionally.