When Scratch Brewing Co. planned its fourth anniversary party, organizers wanted a special menu to celebrate the 20 beers they would have on tap (more about the beer later).
"We are big fans of Reubens at Scratch. We wanted to make the best Reuben we can," Scratch co-owner Marika Josephon said.
The menu offered two sandwich choices, the World's Best Reuben and an open-faced shallot and chevre sandwich.
"As with everything we do at Scratch, we tried to source locally as much as possible," Josephson said.
The World's Best Reuben featured house-made corned beef sourced from Lick Creek Pork and Beef and Wennemen Meat Co., Swiss cheese from Kenny's Farmhouse Cheese and house-made sauerkraut, served with house-made Thousand Island dressing.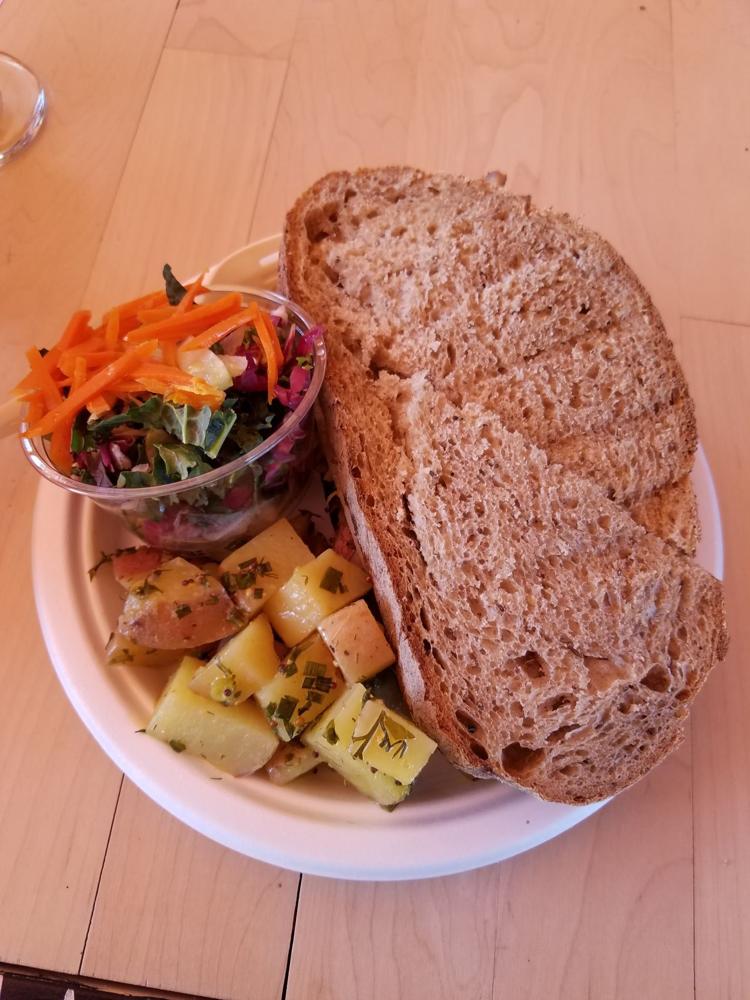 "We wanted to source as much of the beef locally as we could," Josephson said.
The vegetarian option was an open-faced roasted shallot and chevre sandwich with homemade baba ghanoush. It could be easily modified to be vegan.
"I actually think the veggie sandwich was my favorite of the two," Josephson said.
Both sandwiches were served on hearth baked rye bread with sides of warm homemade potato salad and a kale, radicchio, carrot and fennel salad.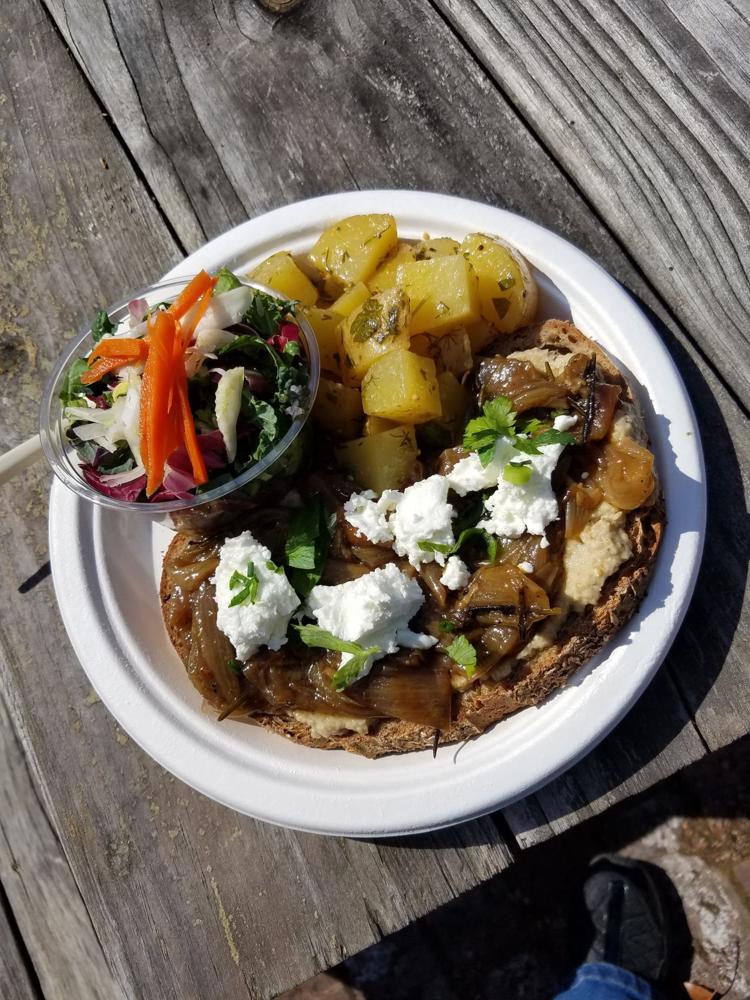 "It was a warm German-style potato salad with a mustard vinaigrette and a whole bunch of herbs from local farms," Josephson said.
All the greens in the salad were from local farms, too. It was topped with pickled carrots made at Scratch. Dressing was made with juice from the pickled carrots and olive oil.
Beer tasting featured 20 different Scratch-brewed beers.
Stephanie Dukat, who was pouring in the newly opened Serpent Room, said Southern Illinois Snake Wine was the most popular of the four beers on tap in the room.
"I think people are drawn to the name. It has a lot of ginger, so it's spicy," Dukat said.
You have free articles remaining.
John H. Gorrel of Murray, Kentucky, and Mark Cook of Wickliffe, Kentucky, found the brewery listed in a draft magazine and decided to try it out.
"We've been coming up here since they started," Gorrell said. "It's just amazing what they are going with beer."
"The ambiance of the place is so nice. You feel at home as soon as you sit down," Cook said.
This year, Josephson and co-owner Aaron Kleidon decided to split the celebration into two days and sell advance tickets for the event to help alleviate the wall-to-wall crowds and long lines at past anniversary celebrations.
This year they had about 340 guests over the two-day celebration. They were satisfied with the outcome.
"We had a good crowd, lots of people from Chicago, Champaign and St. Louis," Josephson said.
Last year, Kris Pirmann and Adriane Koontzare joined Scratch Brewing Co. as the brewery's full-time farmers.
Ava Weiss: Scratch's house Berliner-weisse brewed with our wild mixed culture
"We all learned a lot about what was best for our garden. A lot of it is just making decisions about what to plant," Josephson said.
The hop plants will be shooting off sometime in March. Josephson said hop shoots taste a little like asparagus. They may use the shoots in a salad of spring greens or have a celebration of hop shoots.
They will be making their spring tonic soon.
"We will make a non-hopped, lightly sour beer with spring greens and ginger. Some of those greens will be going on pizza, too," she said.
Also, the brewers plan to do more bottling in 2017 than in the past.
"One of the most exciting things is we are invited to a beer festival in Belgium," Josephson said.
The Lueven Innovation Beer Festival is geared toward breweries that are doing really innovative things with beer. It's the first international festival invitation for Scratch.
Scratch is located at 264 Thompson Road, near Ava. Hours are 5 to 10 p.m. Thursday, 4 to 10 p.m. Friday, noon to 10 p.m. Saturday and noon to 8 p.m. Sunday. They only accept cash and have an ATM on site.