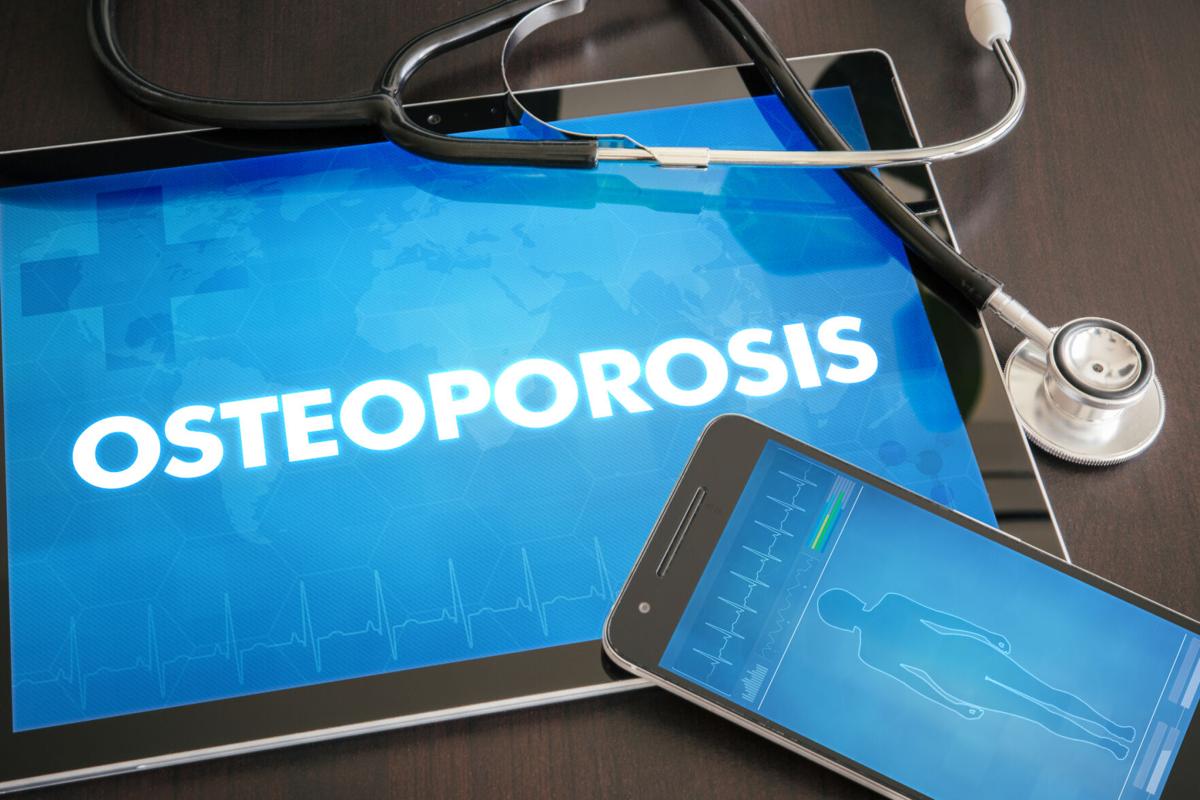 Q: When does a man need to be concerned about osteoporosis?
A: Most people think of osteoporosis as a women-only health problem, but older men also need protection from this bone-weakening disease.
About one in five men older than 50 will have an osteoporosis-related fracture. And research has found that compared with women, men are more likely to suffer complications following one of these fractures.
During our lives, bones undergo a continuous maintenance cycle in which they are simultaneously broken down and rebuilt. Osteoporosis occurs when the body loses bone faster than it can rebuild it. Eventually, bones become thinner and more porous, making them susceptible to fractures.
The United States Preventive Services Task Force does not recommend routine screening for osteoporosis in men. However, men at increased risk of significant loss of bone mass should consider getting a bone density test.
Conditions associated with lower bone density include men who experience a low impact fracture, have lost more than 1.5 inches of height, or have low testosterone blood levels (hypogonadism). Long-term use of some medications, such as glucocorticoid therapy (prednisone) and androgen deprivation therapy for prostate cancer, are well known to cause bone thinning. Smoking and heavy alcohol use also increases the risk of developing osteoporosis.
The goal of osteoporosis prevention and treatment is to reduce the chance of a fracture. Since most fractures happen from a fall, protecting yourself from falling is a top priority.
Doing both aerobic exercise and resistance training is the best way to maintain muscle power and strength to help stop a slip from becoming an actual fall.
Some experts recommend specific weight-bearing activities that place pressure on your bones, especially in the hips and spine. Examples include walking (especially speed walking), running, stair climbing, racquet sports, hiking, and dancing. These activities focus on the lower body, so make sure to add some upper-body exercises that stimulate the bones in your wrists and arms, using free weights, resistance bands, or gym weight machines.
Adequate intake of calcium and vitamin D is essential to keep bones healthy. You should be able to get enough calcium through a regular healthy diet. For instance, one cup of cooked spinach has about 245 mg. A cup of whole almonds has 378 mg, and an 8-ounce glass of calcium-fortified orange juice has about 350 mg.
To get the vitamin D you need is tougher. Vitamin D supplements can help people who need to avoid the sun or don't think their diet provides enough. A 1,000-IU vitamin D supplement daily is safe and should be sufficient.
(Howard LeWine, M.D., is an internist at Brigham and Women's Hospital in Boston and assistant professor at Harvard Medical School. For additional consumer health information, please visit www.health.harvard.edu.)
Build your health & fitness knowledge
Sign up here to get the latest health & fitness updates in your inbox every week!