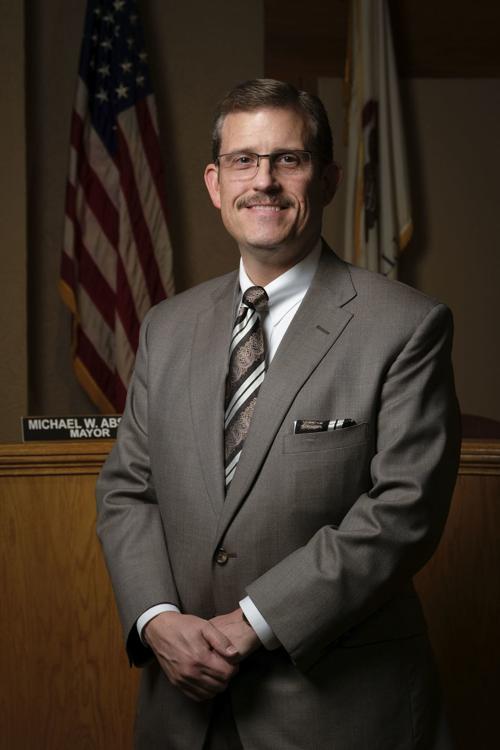 Mike Absher is a lifelong resident of Marion, the founder and former CEO of Watermark Auto Group, and served for six years as the president of the Marion Community Unit School District No. 2 Board of Education. He estimates that he gave out 1,500 high school diplomas during his tenure as president.
Last year, he successfully campaigned to become Marion's newest mayor — the first mayor elected in Marion after the late Bob Butler's more-than-50-year tenure. His reasons for running were selfish, he said — he wanted his three sons to have business opportunities that will enable them to raise their families in Marion.
The Questions
1. What is your current state of mind? 100% fascinated with the wonders and opportunities of life.
2. What is your favorite avocation/hobby? Playing the trumpet.
3. If you could go back in time 1,000 years, what year would you visit and why? 1775. I would love to meet some of the Founding Fathers before they became famous and before the revolution started. It would be fascinating to be able to separate fact from fiction.
4. What is your most treasured possession? I have one or two nearly meaningless-to-most items that were childhood possessions that were the only things to survive the tornado of 1982. They have become treasured. It is interesting what we deem as "valuable."
5. If you could rid the world of one disease what would it be? Multiple Sclerosis.
6. What is your most obvious characteristic? Intensity.
7. Which words or phrases do you over-use most? "At the end of the day…" and "accordingly."
8. If you were to die and come back as a person or animal, what do you think it would be? When this life is over, I know what is next. I have no desire to come back, but only live THIS life to its fullest potential.
9. What is one thing you refuse to share? The "Polaroids" of life I have only in my head.
10. If you could have one superpower, what would it be and why? Intuitive Aptitude because I love to learn.
11. What song would you sing for your American Idol audition? "My Way."
12. If you could start a collection of one kind of item, what would it be? Fountain pens.
13. If you were given the chance to run for mayor of your city, would you take it? Well, yes, I believe I would!
14. What is your favorite smell? A burger or steak on a grill.
15. What is the last book you read? "The Obstacle is the Way."
16. What was your favorite color of Crayola crayon growing up? Navy Blue.
17. If someone wrote a biography about you, what do you think the title should be? Unintended.
18. What bad habit do you have that you know you need to break, but don't really want to? I stay up way too late.
19. If you had to choose to live without one of your five senses, which one would you give up? Perhaps smell, but this a terrible question to contemplate.
20. What skills do you possess that could help you survive the zombie apocalypse? Ninja-like agility and cat-like reflexes. Not. I would be dead quick.
21. What is your personal motto? "Impossible, you say?"
Be the first to know
Get local news delivered to your inbox!