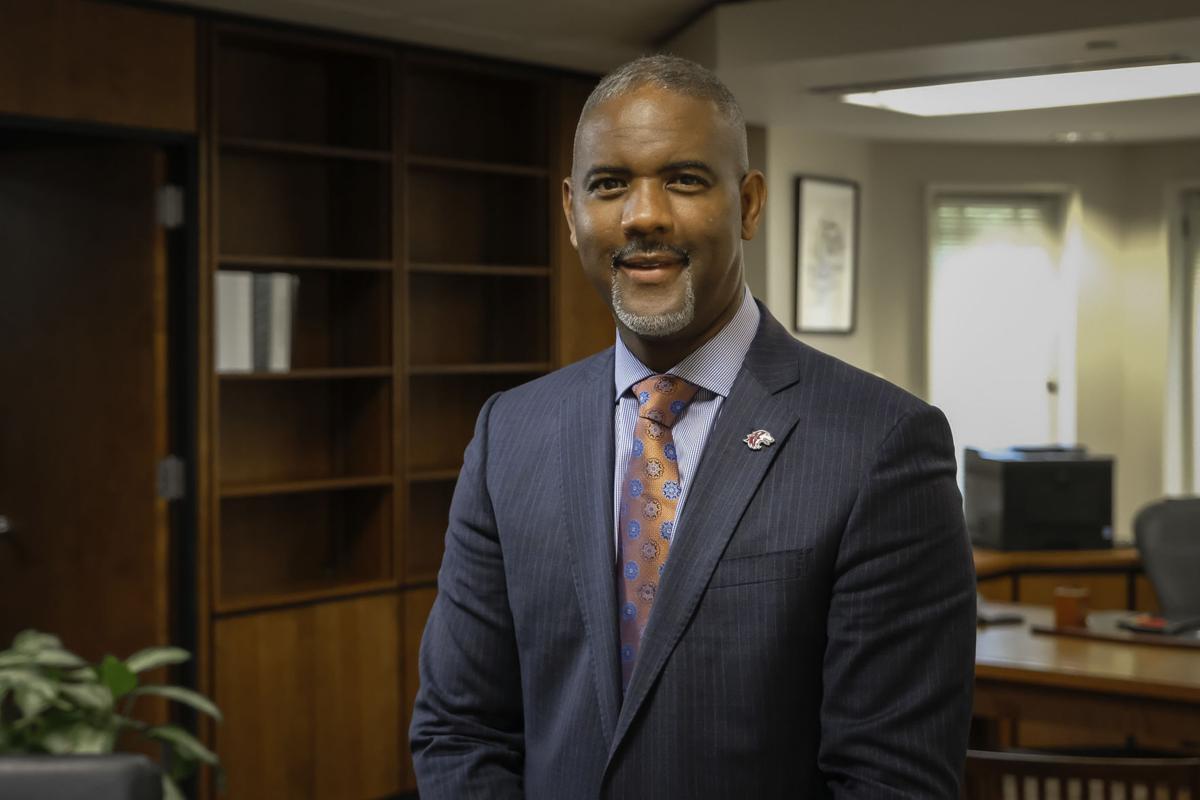 Austin Lane officially took the helm as chancellor of Southern Illinois University's Carbondale campus on July 1. 
Before he came to SIU, Lane was president of Texas Southern University in Houston from 2016 to earlier this year. Before that, he served in 2015 and 2016 as executive vice chancellor for academic and student affairs for the Lone Star College System in Texas. He also was president of Lone Star College-Montgomery from 2009 to 2015, and was executive vice president for student affairs for Tyler Junior College in Texas from 2005 to 2009. Before that, he served for about a decade in various roles at the University of Texas at Arlington.
Lane has a bachelor's degree in psychology from Langston University in Oklahoma, a master's in human relations from the University of Oklahoma, and a doctor of education administration from the University of Alabama. 
The Questions 
1. What is your current state of mind? My mind is laser focused on SIU Carbondale and our students, faculty and staff.
2. What is your favorite avocation/hobby? Golf.
3. If you could go back in time 1,000 years, what year would you visit and why? I'm always looking forward, so it's hard to go backward.
4. What is your most treasured possession? My wedding ring.
5. If you could rid the world of one disease what would it be? Cancer.
6. What is your most obvious characteristic? Humbleness.
7. Which words or phrases do you over-use most? "Does that make sense?"
8. If you were to die and come back as a person or animal, what do you think it would be? An eagle. 
9. What is one thing you refuse to share? Golf clubs.
10. If you could have one superpower, what would it be and why? Mind reading or seeing into the future.
11. What song would you sing for your American Idol audition? "Ain't No Stopping Us Now" by McFadden and Whitehead. 
12. If you could start a collection of one kind of item, what would it be? A Saluki.
13. If you were given the chance to run for mayor of your city, would you take it? It would take lots of convincing by Carbondale Mayor Mike Henry and that still wouldn't be enough!
14. What is your favorite smell? The smell of fresh-baked cookies.
15. What is the last book you read? "Reframing Organizations" by Lee Bolman and Terrence Deal.
16. What was your favorite color of Crayola crayon growing up? Red. 
17. If someone wrote a biography about you, what do you think the title should be? "Driven."
18. What bad habit do you have that you know you need to break, but don't really want to? Eating my Dilly Bar at the Dairy Queen on the Carbondale strip! 
19. If you had to choose to live without one of your five senses, which one would you give up? Smell.
20. What skills do you possess that could help you survive the zombie apocalypse? Ability to adapt and become a Zombie. 
21. What is your personal motto? I have two: 1. Speed wins. 2. A quote from Maya Angelou: "I've learned that people will forget what you said, people will forget what you did, but people will never forget how you made them feel."
Be the first to know
Get local news delivered to your inbox!