Oak Street Art is a collective of artists living and working in Southern Illinois who gather regularly in the Murphysboro School of Art to work toward a creative goal greater than any they have as individuals.
Their shared vision is that "art is for everyone," and their common mission is to "nurture the connections" between art and their community.
Oak Street Art was formed in 2016 to have a louder voice and greater resources to spread the good word about art and artists. It's as simple as that, and the group has done just that, through a number of advocacy and educational programs, shows and showcases, including the annual Oak Street Art Fair in April.
Every year for the past three, Oak Street Art has taken their art into the brick streets of their historic John A. Logan neighborhood and invited, well, everyone. There are always plenty of artists and their art, of course, but there are also several local musicians who perform all day, and lots of activities for the kids. It's a good, old-fashioned block party with a decidedly artistic flair.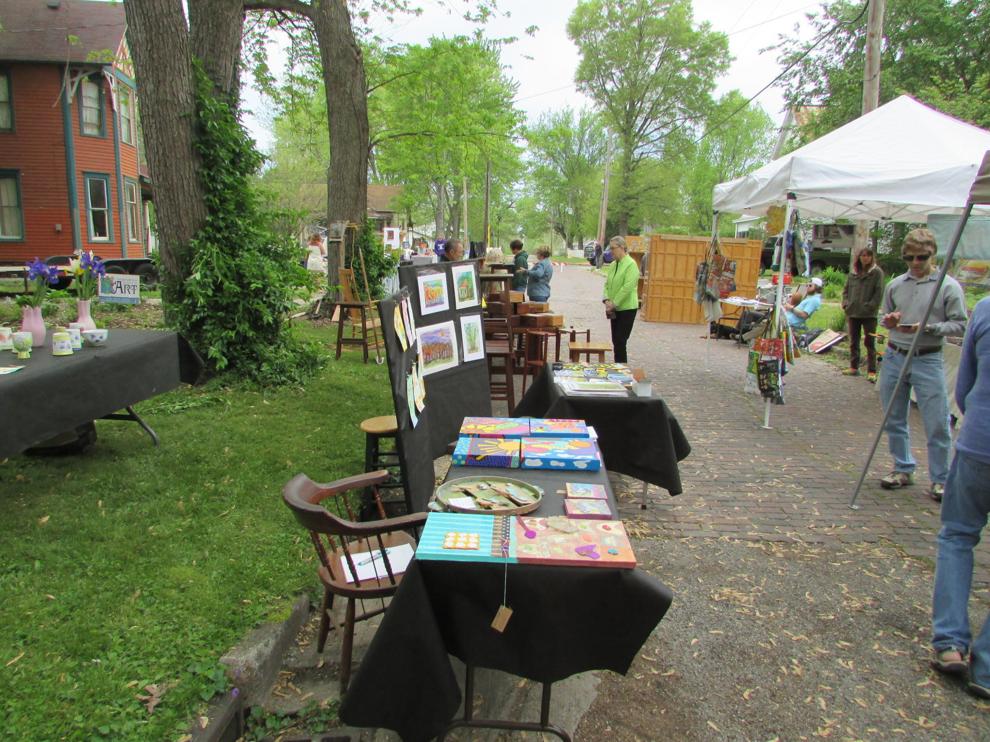 It's a giant step toward that common creative goal, of bringing art and artists into a relationship with the community.
Each member — there are seven women in the collective — is an accomplished artist in her own right with degrees and accolades detailed on websites and/or social media pages. A couple have studios on Oak Street, but most work elsewhere in the region. All of them have fantastic bodies of work, but no two work in the same medium.
They are Rachel Malcom Ensor, painter; Sue Gindlesparger, jewelry artist; Ann Fischer, photographer; Cathy Schmidt, leather artist; Luca Cruzat, printmaker; Shirley Krienert, weaver; and Darby Ortolano, ceramic artist. Every one of them are full-time artists, and most retired educators.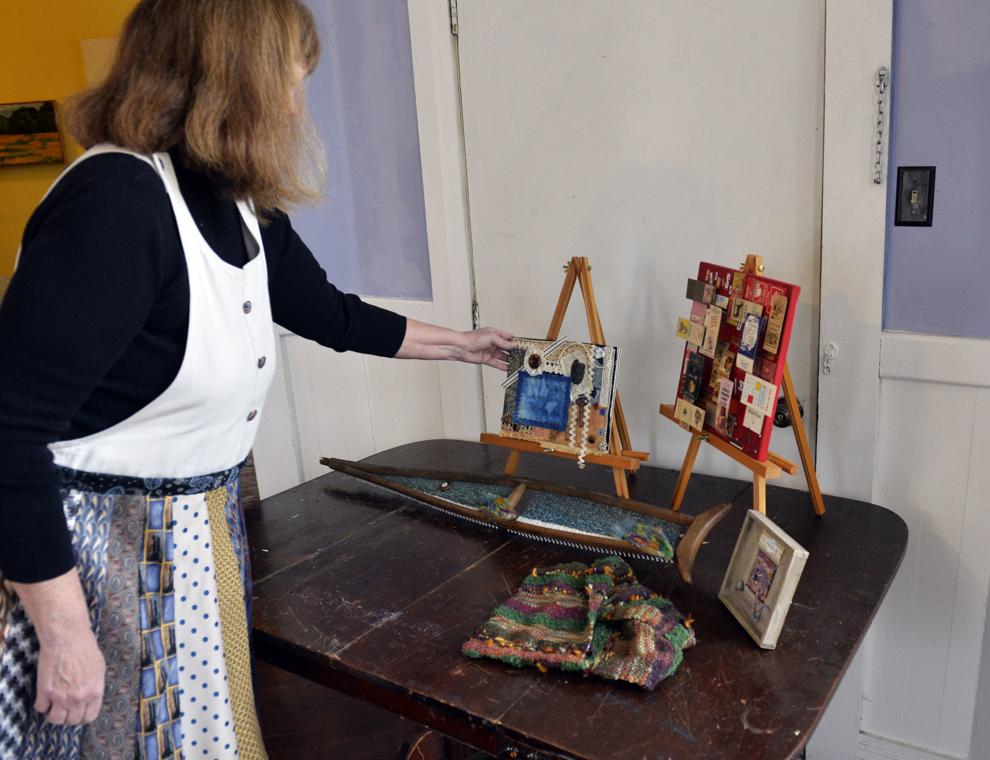 And when they're not plotting the takeover of the street, the town or the universe, they're helping a member prepare for a show, or talk through a challenge in their work, or explore some of the infinite possibilities born of any creative endeavor.
Or they're just decompressing after a long day or a long week with a pot of strong tea and some sweet treats.
The conversations can be as light as a feather, then take a turn and get heavy — battling internal issues and self-imposed limits to find the truth and the true art — or shift to address a friend who's going through a trying time artistically.
"Sometimes you have to give yourself permission to make bad art as part of the journey," Ensor said, and the group agreed.
"Artists create because it is a response to a need that comes from within," Cruzat said.
"Sometimes it just isn't working," said Gindlesparger.
"It's not a switch you can flip on and off," said Krienert.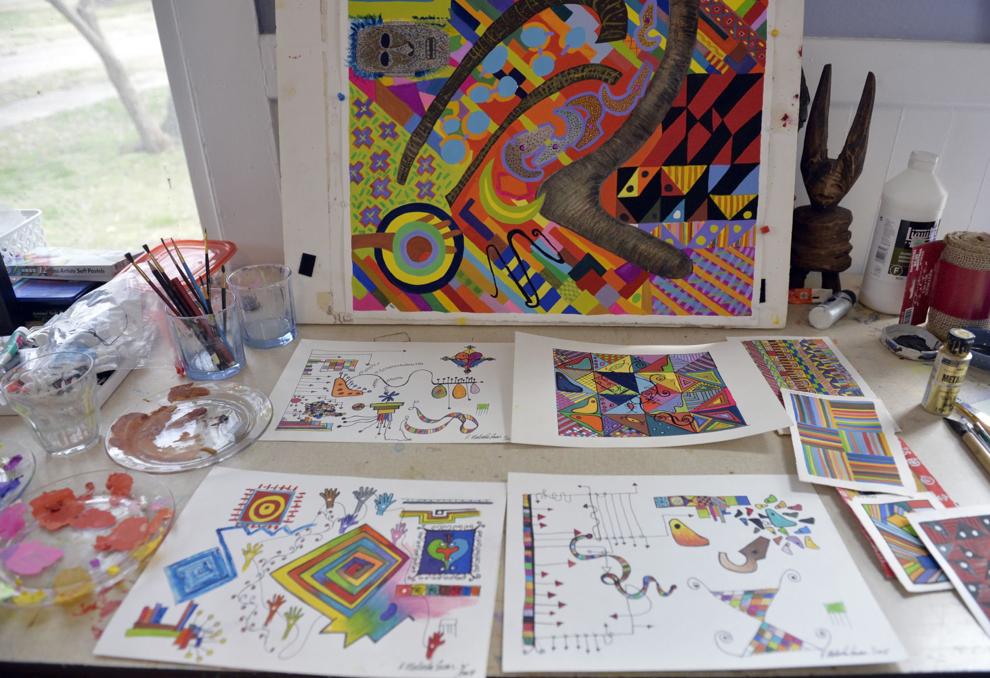 Laughter comes easily to these women. Familiarity has not bred contempt, but rather camaraderie. And when they're not discussing their work, they're working on an Oak Street Art project, the next show or showcase or fair.
"Everybody uses their skills to make the group work," Gindlesparger said.
"We promote each other as artists and we promote art," said Krienert.
"We want people to know that we're here," said Fischer.
"We come out of our studios and take our art to the streets and challenge all who are curious, to look at what we've created and talk to us about it," said Ensor.
And all of the women nodded in agreement.