Jennifer Johansson is an artist. She creates mixed-media wall art, along with prints and illustrations that she uses on greeting cards, buttons, calendars and throw pillows. Some of her favorite subjects are birds and unique chairs, which are featured on many of her pieces. She also loves drawing interesting patterns and is working on compiling those designs into a coloring book (for grown-ups).
Humans are inherently creative. We write clever stories, sew lovely garments, create beautiful paintings, mold delicate glass and ceramic items and make beautiful music. Artists inspire us, take us away from our mundane lives to a fantastic place halfway between their imagination and ours.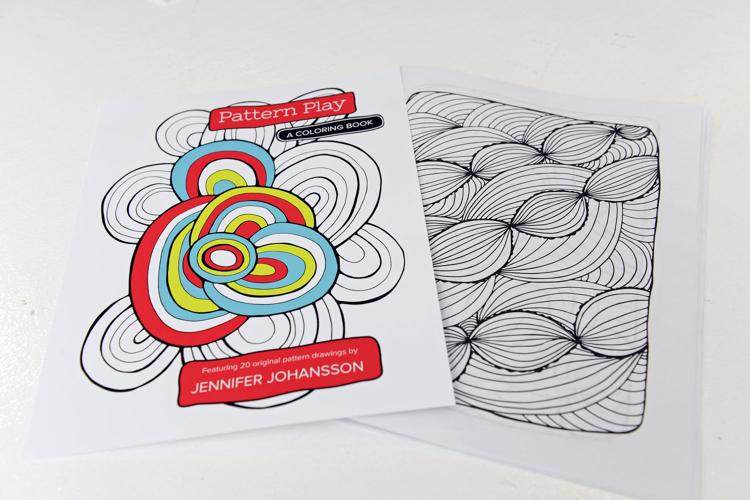 Nevertheless, few of us pursue those creative activities. We have a lot of valid reasons. Circumstances force us to spend most of our time taking care of our responsibilities, earning a living, caring for our families and homes, or simply struggling to keep ourselves healthy, safe and sane.
But there are a few brave (and lucky) individuals, such as Jennifer, who take that leap of faith and launch themselves into a serious creative endeavor. Believe me, it's scary. Your art may not be popular. You're likely to endure criticism, and you will be forced to battle your own doubts and insecurities. Still, if you are compelled to create, then nothing else will do.
"I have always been interested in art, but I really got serious about it in high school," Jennifer said. "I had two really gifted art teachers that helped me build a strong set of foundational skills. But even though I loved art and was very successful, I just didn't see myself becoming a professional artist. So, I went to college to study physical therapy."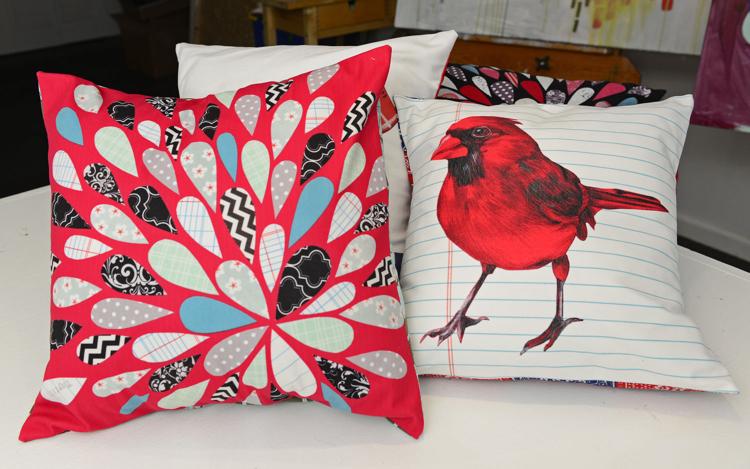 After struggling through chemistry courses, Jennifer would escape to her studio, where she was truly happy. It didn't take long for her to make the switch to art education.
"For 15 years, I taught high school art and art history while making art on the side," Jennifer said. "It was a good gig and I was good at teaching, but I knew there was more for me out there."
In the fall of 2011, Jennifer's husband, Matthew (also an artist), landed a new job that necessitated a major move from Rockford to Southern Illinois. Jennifer was able to quit her teaching job and take that creative leap. These days, she splits her days, making art in her basement studio, spending time with her husband and stepson, Jack, and working at the local library as the teen and youth program coordinator.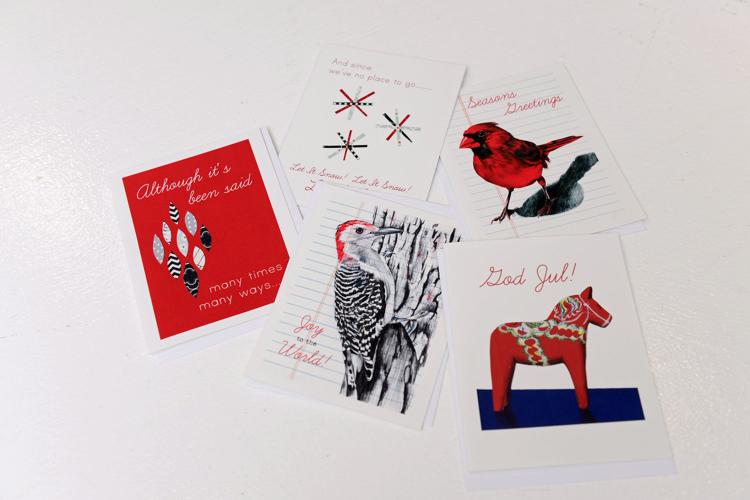 You have free articles remaining.
Keep reading for FREE!
Enjoy more articles by signing up or logging in. No credit card required.
"Now, when I'm not working on my art, I'm working on projects in our mid-century fixer-upper home," which they bought in November 2012 and completely remodeled, "or working in our yard and vegetable garden," she said. "Matt and I love living in Southern Illinois. We love cooking delicious dishes using the abundance of local foods and visiting local wineries and breweries or just enjoying the vibrant local music scene."
Still, when you ask Jennifer about her art, her face literally lights up.
"That's where I find my joy," she said. "Lately, I love playing with abstract designs. The rote movement of my hand on the paper is very meditative for me. And I love taking a design, a piece of my artwork, and turning it into something else, whether that's a card, a pillow, a button, a calendar or a coloring book."
Her husband inspired her to start drawing birds. Her first one, a cardinal, has become her logo. And a friend's "cool blue chair" inspired Jennifer to create a collage based around her drawing of that chair, which spawned a whole series of illustrations featuring unique chairs.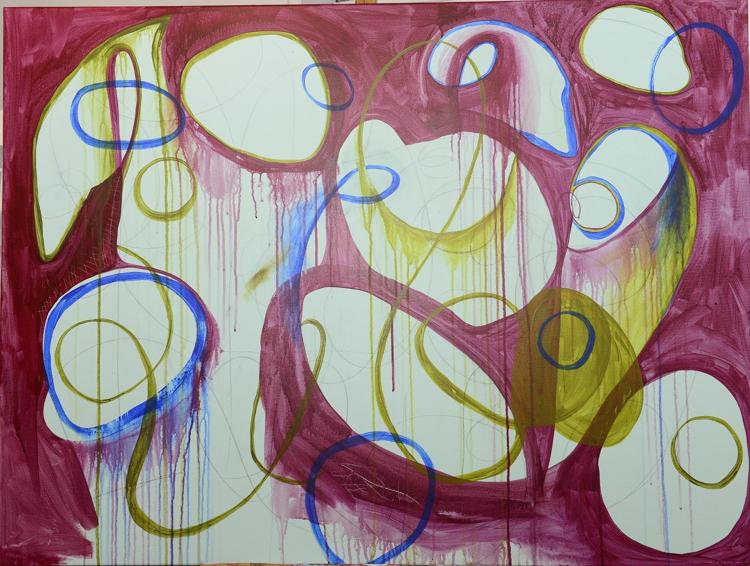 But Jennifer said that she finds ideas for her designs "everywhere."
"Maybe it's a kimono hanging on a wall in a Japanese restaurant or a photo of a series of lanterns in Vietnam or the underside of a growth of mushrooms or the patterns on the bark of a tree or just patterns that come straight out of my imagination."
She knows that she is lucky to be able to create, to enjoy the artmaking process, but she still struggles, like most creative people do, with self-doubt.
"I want to make art. I love to make art. I'm lucky to be able to spend time creatively," she said. "I want people to enjoy what I make, to buy it. I've had some success and some failure, and I've learned a lot. I'm proud of my work and of my website and blog, and I'm excited about my latest project, putting my designs together into a coloring book that will be done in time for the holidays."
Jennifer sees her artistic endeavors as a journey, steps toward capturing that joy so inherent in the act of creation.