January not only signified the beginning of a new year, but also marked the launch of a new product that could change how Southern Illinoisans consume their vodka-based beverages.
Multi V Vodka was born in Southern Illinois, and it is produced in Bend, Oregon, distilled five times with water from the Cascade Mountains and purified with proprietary filtration technologies.
Co-founders Jacek Wiltowski and Jesse Rochman, both raised in Carbondale, have jumped all hurdles required to bring a new alcoholic beverage to market. They're confident their efforts will pay off.
"There is nothing else like this out there in the United States today," Wiltowski said. "We have created something here that is unique, high-quality and craved by consumers everywhere."
Multi V Vodka contains zero carbohydrates and only 82 calories. The drink is 35 percent alcohol by volume and 70 proof. The new vodka offering may come at the right time. Data from the Distilled Spirits Council of the United States showed a 1.6 percent volume increase in vodka drinkers in 2014, but also reported signs of "flavor fatigue" from consumers fed with up fancy alterations to their favorite drink.
"We say that Multi V supplements your spirit," Wiltowski said. "It also tastes amazing. We put in a lot of research to find some of the purest water in the United States and the best distillery partner. All of that goes into how the final product turned out."
Wiltowski and Rochman have been friends for more than 20 years. The story behind their new product reads a bit like the punchline of a joke, because it starts with a banker (Wiltowski) and a lawyer (Rochman) walking into a bar. While sitting in the bar, the friends were discussing the lack of great vodkas on the market, none of which were enhanced, so they could enjoy their drinks without feeling the effects the next day.
You have free articles remaining.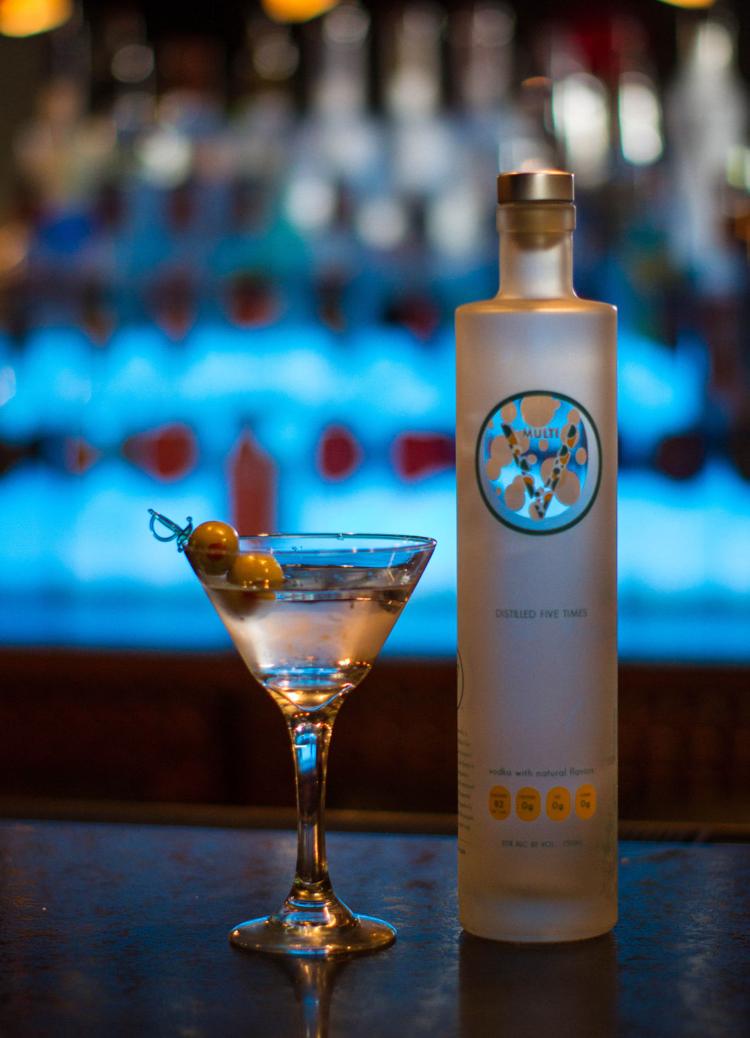 Wiltowski and Rochman are focused on solving this problem.
"Consumers are more aware than ever of what they are eating and drinking," Wiltowski said. "We're confident that Multi V will be a product sought out by this market."
Wiltowski's mother is a chemist and helped devise the original formula for the vodka. The co-founders then hired strategic experts in the liquor industry, who perfected the formula and set out on the long process of developing a compliant, unique product.
After four years of product development and teaming up with Bend Distillery, an ultra-premium craft vodka distiller from Oregon, Multi V Vodka was born. The drink's website markets itself as "a great vodka stripped of what makes you feel guilty and enhanced with essential ingredients that let you take pleasure in drinking it."
Multi V Vodka will be distributed in Southern Illinois first, but Wiltowski and Rochman are looking to expand quickly.
"We are all about supporting the local economy in Southern Illinois, and are looking to make a mark here," Wiltowski said. "We're sourcing distributors, retailers, restaurants and bars interested in carrying Multi V. We were both raised in Carbondale and want to make Southern Illinois our home base."