CARBONDALE — Carbondale is just different — its music, its art, all of it and there's a resilient spirit that makes it this way.
It's not like other towns. It's small and yet big. It's country, but refined. It has something for everyone, especially weirdos — and that comes from the weirdos themselves.
"It's the refuge of anyone that's into anything different," Adam Fletcher said.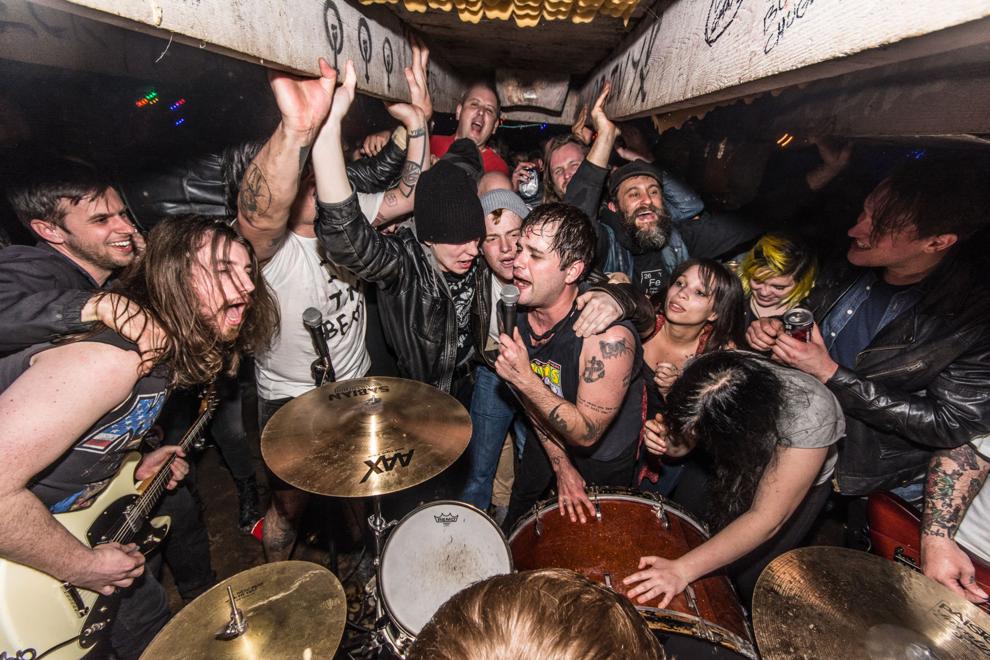 Fletcher would know — he's lived most of his life in Southern Illinois and has made a career out of something that started for him in a basement nearly 30 years ago. Fletcher is known worldwide as the bassist and vocalist for pop-punk icons The Copyrights.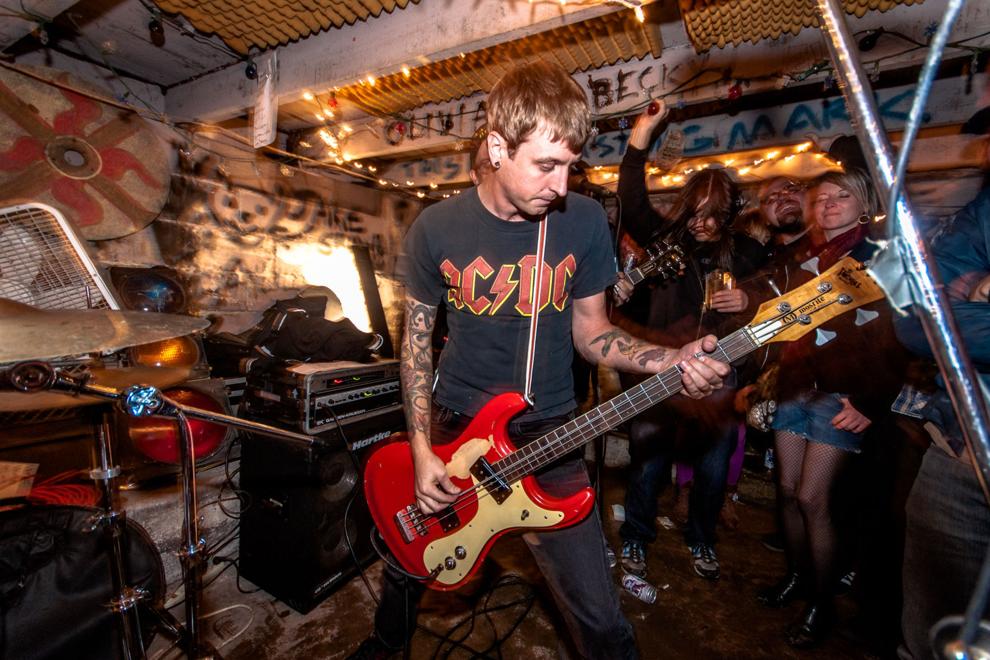 However, Fletcher is also a local historian of Carbondale's do-it-yourself art and music scene.
This DIY-ness is something that predates the 1980s boom in punk and extreme music in the city — this was spurred by the 1986 founding of the Lost Cross.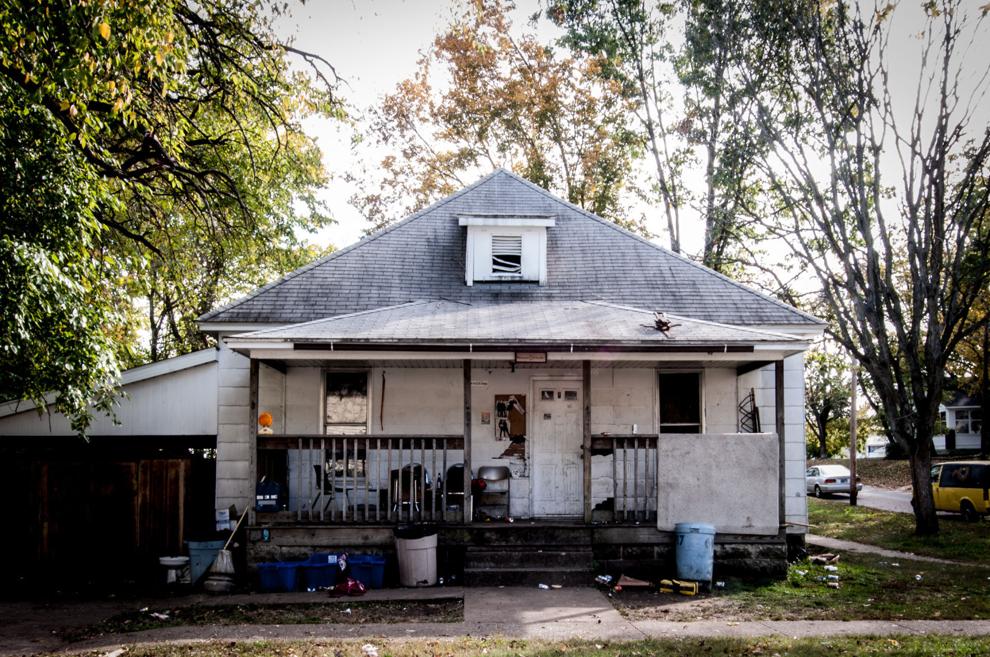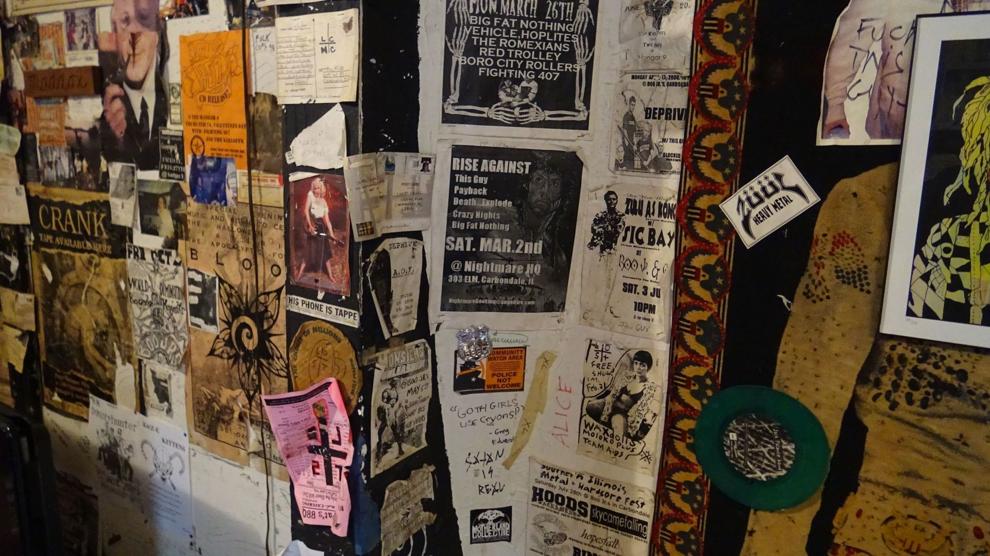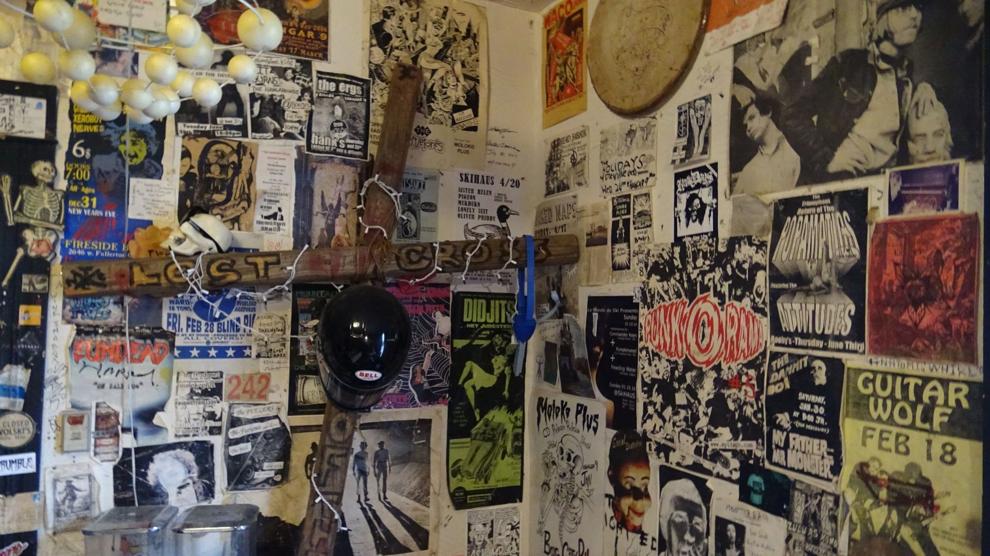 The Cross is believed to be the oldest, continually running punk rock show house in the United States. Bands from all over the world have crowded into its dingy, wet basement to play.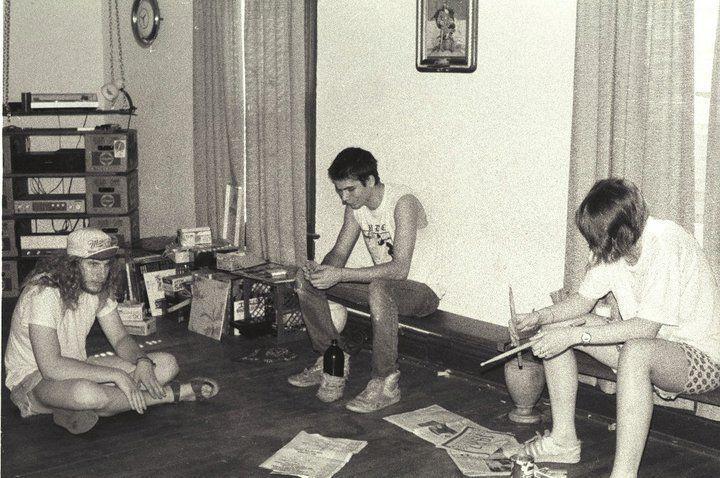 But Fletcher said the city's DIY spirit came well before that, pointing to bands pushing the envelope in town in the early '80s and even into the 1970s.
But, Fletcher said without the existence of an all-ages music venue for non-drinking age music fans to see shows, the Lost Cross — and eventually a myriad other basement venues — played a key role in supporting the DIY scene.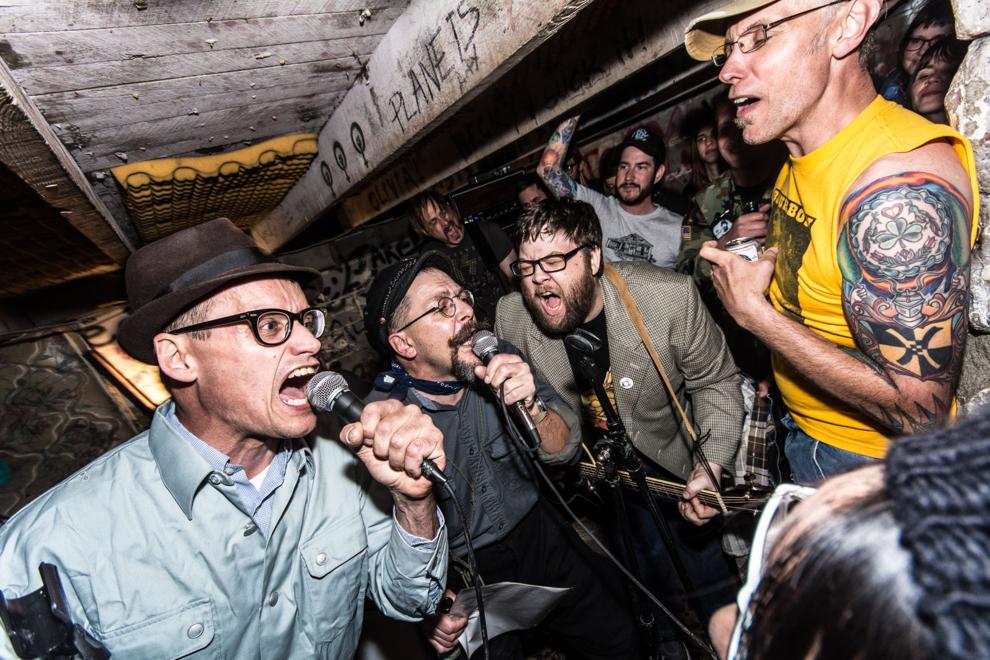 "When there are no other places to go you (can go there)," Fletcher said. But more than that, The Cross was an example for how to be successful.
"It's like a blueprint for people," Fletcher said of those learning the DIY ropes of booking shows in basements and making art the nontraditional way.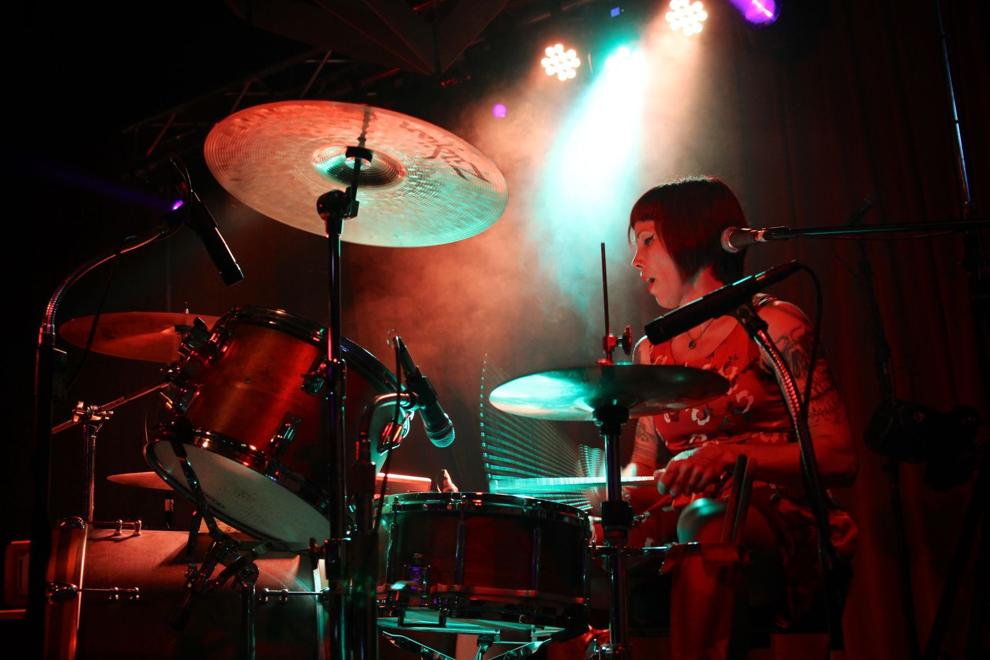 What Fletcher and others said The Cross did was centralize the scene and this helped make it both inclusive and organized.
James Ricks was on the ground level when The Cross came to be. But in the years since, he has experienced life in other cities that are much larger and, on paper, have much larger DIY music and art scenes. But there is a drawback to this scale.
"One tends to lose track of what's happening, and when, due to sheer volume of people," Ricks said in an email to Life&Style. "It's a lot easier to find weirdos who are kinda like you in a smaller pond."
With The Cross as a base, new kids coming to school at Southern Illinois University create other pop-up venues in their time in Carbondale.
"That is all spiderwebbed together," Fletcher said.
Walter Wit has lived in Carbondale since 2009. He currently owns Carbondale's favorite dive bar PKs — though it's certainly less divey than it used to be — and has been booking DIY bands there for years. He said Carbondale's tight art and music community has allowed for this spirit to blossom over time.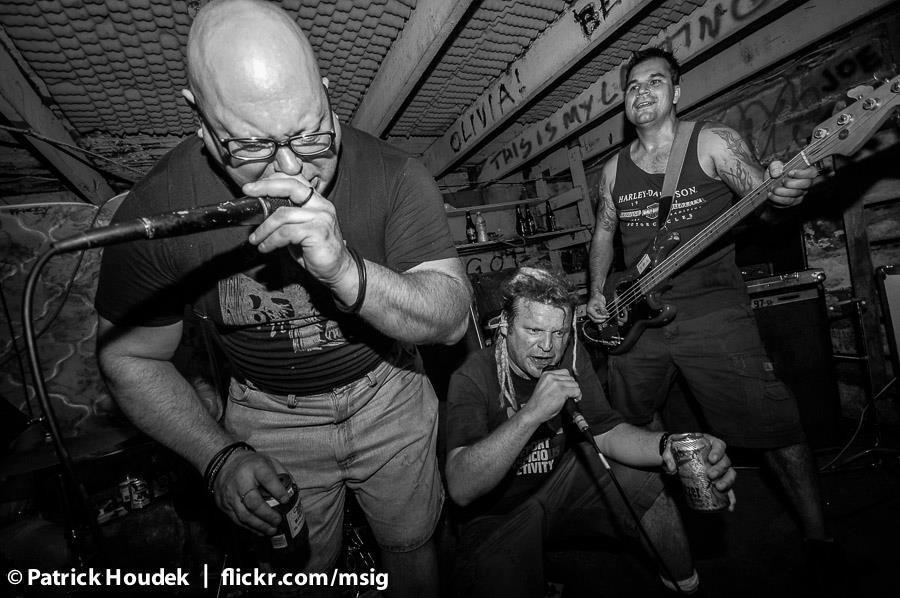 "It's a lot more tight knit so it allows for ... a better more open blend of music," Wit said.
The culture of DIY creates passion, Fletcher and others pointed out. He said he grew up in Carterville reading about shows in Carbondale he couldn't go to because he was too young. But when someone got a driver's license, the basements suddenly were available.
It was in these spaces that Fletcher and thousands of others found their tribe. Standing, shoulder-to-shoulder with other, like-minded people, just inches away from a band playing until the hurt resonated with them.
"That kind of thing — that's the thing that sticks with you," Fletcher said.
Lisa Pangburn Fenton said Carbondale's DIY spirit isn't just limited to punk and other extreme genres. It's a mindset. She pointed to loudmouthed string band Whistle Pigs as an example. They were regularly booked at places like PK's that can favor more aggressive music. The community is accepting, she said.
In the late '90s and early 2000s Pangburn-Fenton worked as a representative for local bands when they played in town or out on the road. She recalled with pride seeing bands like the Boro City Rollers play venues like The House of Blues in Chicago. She also looked back at the size of the DIY community very fondly.
Pangburn-Fenton said this community is just part of what Carbondale is and this was only solidified by the pandemic when live music was on hold. She said when PK's hosted Carbondale legend Tawl Paul, she was moved to tears.
When asked what Carbondale would look like without the robust do-it-yourself community, no one had good things to say.
"This place wouldn't be vibrant at all," Wit said.
Fletcher further illustrated this point. He recalled a few years back showing up to a show at the now-defunct Taco Stand show house. It was just him and a man much younger than him. They started talking and eventually arrived at what made the young man choose to come to SIU.
"He chose Carbondale because of the DIY basement scene," Fletcher said.
While not the most conventional form of tourism, Wit said touring bands that come through basements or other small venues like PKs have value at City Hall in visitors gas up their cars, and eat and drink in Carbondale. 
"We're still bringing money into the city," he said. 
All said, the rotating cast of characters coming in and out of Carbondale for school is part of what has kept it alive. If there weren't new kids coming in behind the old ones, houses like The Lost Cross wouldn't have stood a chance, let alone be celebrating its 35th year this fall.
Fletcher said this independent spirit isn't something that can really be quashed, especially now. He said if it's stamped out in one place or venue then it just pops up somewhere else — Carbondale wouldn't be Carbondale without it.
"It's part of our identity," Fletcher said.
618-351-5823
On Twitter: @ismithreports