'Tis the season for some of the most anticipated beers of the craft beer-lover's year.
Colder-weather months tend to cause us to give lighter, crisper lagers, wheat beers and shandies the cold shoulder while warming up to fuller-bodied, richer beers with bright flavors and vibrant colors to match the season. In fact, store shelves and coolers this time of year are replete with seasonal and special release beers that are as varied and unique as the decorations we hang on our trees.
Oktoberfest, or Märzen, beers are one of the few lagers that stand out in a blizzard of ales during the fall and winter. Malty and ever so slightly sweet, Oktoberfest-style beers bridge the gap perfectly between the light lager styles of summer and the darker, fruitier ales coming into season. Because they maintain the lighter, crisper body of a lager, Oktoberfest beers are imminently drinkable, and relatively low in alcohol, but offer just a touch more body, flavor and character than their lighter counterparts. Try St. Louis' own Urban Chestnut Brewing Company Oachkatzlschwoaf for a world-class traditional Märzen-style lager.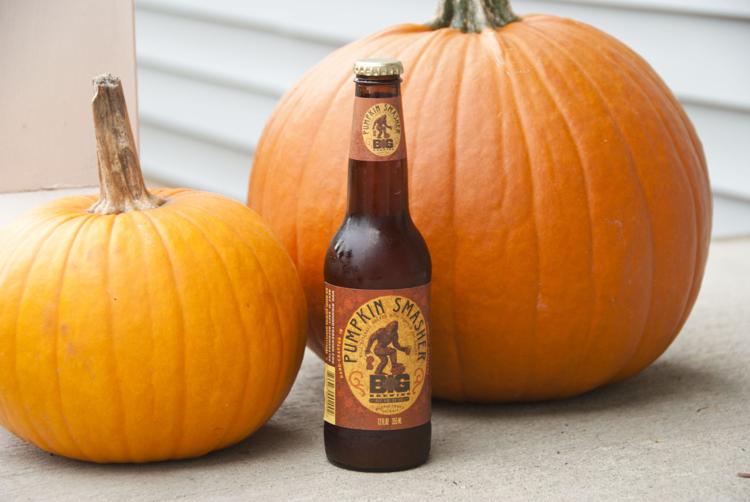 No discussion of beer after August is complete without the iconic pumpkin beers that seem to invade stores and taps earlier and earlier every season. Always spiced with traditional pumpkin pie spices such as cinnamon, nutmeg and clove — and sometimes brewed with real pumpkin meat — these beers have become one of the most popular seasonal releases of all.
Many breweries, in fact, cite pumpkin beer as their single best-selling release of the year. Most pumpkin beers are deep gold or copper-colored ales, but several breweries are taking pumpkin in new directions by adding spices to darker beers styles and combining the pie-like flavors and aromas with hints of bready, roasted malts to add a new layer of complexity and interest to an already popular beer-style category. Try Red Hook Brewery's Out of Your Gourd Pumpkin Porter or Urban Chestnut's Count Orlok Black Pumpkin Ale for two stellar examples.
Porters and stouts always make a strong showing as temperatures drop. Dark in color and full of roasted aromas and flavors like chocolate and coffee, these hearty styles have a strong affinity for the cold weather months and offer a more substantial flavor profile to stave off winter's chill. Some stouts are brewed with a higher-than-average alcohol content and even aged in oak barrels as a special release during the fall each year.
These beers are often limited-release and in such demand that they sell out the same day they arrive in stores or warrant a waiting list months in advance! For a big, robust porter, look for Tallgrass Brewing Company's Zombie Monkie in 16-ounce cans; or, for what many would consider the ultimate stout experience, seek out Goose Island Brewing Company's Bourbon County Brand Stout — a strong, black-as-night imperial stout aged in bourbon barrels.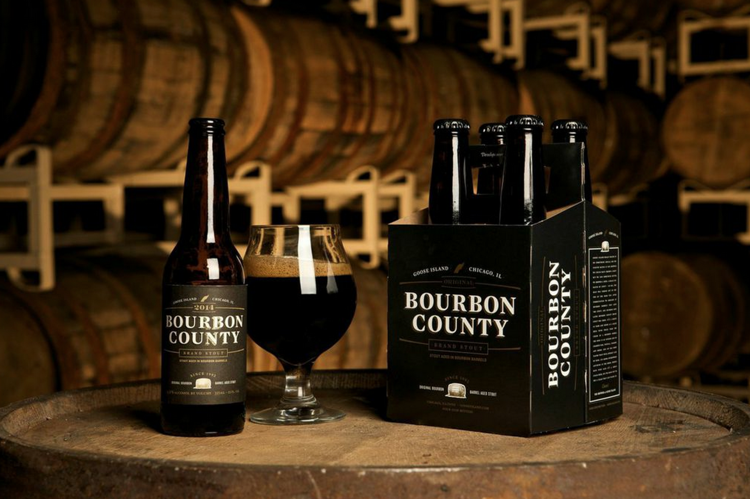 Even IPAs (India Pale Ales) aren't left out in the cold this time of year. Hops, the green cone-shaped female flowers of the hop plant that gives beer its bitterness as well as a considerable amount of aroma and flavor, can be spicy, floral, citrusy and even piney and can evoke the spirit of the holidays in a bottle with one sip. The quintessential example of this seasonal "Christmas in a bottle" is Sierra Nevada's Celebration Ale, an American IPA brewed with three fresh-harvested hop varieties to give it its unique seasonal appeal.
Locally, our small craft breweries, which are growing in number, are producing terrific examples of many of the afore-mentioned styles, including Big Muddy Brewing's Oktoberfest, Pumpkin Smasher and Winter Ale, Scratch Brewing Company's Pumpkin Seed Ale, St. Nicholas Brewing Company's' Headless Horseman Pumpkin Ale or Cadence Porter and Von Jakob Brewery's Dark Bock. For big, resiny IPAs brewed locally, try Big Muddy's Galaxy X2 or St. Nicholas' Imperial IPA.
Should you find yourself intimidated by the darker colors and festive flavors of many winter seasonal beers, you just might be surprised how approachable many of these beers are, particularly when paired with the right meal. Both Oktoberfest-style lagers and Pumpkin beer pair well with traditional holiday meals that include roasted turkey or duck, stuffing and, of course, pies like apple, mincemeat and pecan. On the darker side, porters and stouts hold up to richer, more intensely flavored foods — from stilton cheeses or venison stew to chocolate indulgences like dense brownies or molten lava cake with vanilla bean ice cream. Whatever your flavor of the season might be, I hope there is a beer or two for you under the tree!