Pink cookies from Cristaudo's are a cherished treat in Carbondale and the surrounding area. That simple sugar cookie disc covered in a layer of delightful, smooth icing is enjoyed year-round by patrons both old and new.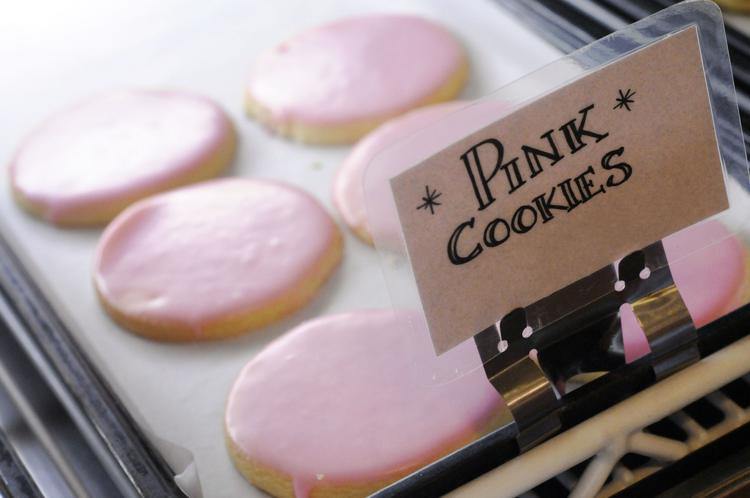 The artistry and creativity of Cristaudo's sugar cookies go far beyond the pink cookie though. From traditional favorites such as Easter eggs and St. Patrick's Day shamrocks, to unique custom designs including planets, animals, and architecture, Cristaudo's team of bakers and decorators can provide tasty, artful delights for any event.
Cookies can be decorated on the traditional round shape, or on a shaped cookie such as a dress, teapot, or turtle, and the design of the cookies are almost limitless. Jennifer Rollinson, who co-owns the business with Leah Maciell, Nick Stewart and Rachel Cristaudo, says that cookies are a big part of the business at Cristaudo's and that there is a design for everyone.
"Decorated cookies are one of our bigger things that we do here at the bakery mainly, I think because you can customize them pretty easily," shared Rollinson.
Once the sugar cookies are baked and cooled, they are covered with a roll icing, which is a bit softer than royal icing. Designs are drawn on by hand with royal icing, which hardens and holds its shape once dry. Customers often bring in an image or idea and staff members offer recommendations for cookie shapes and design techniques.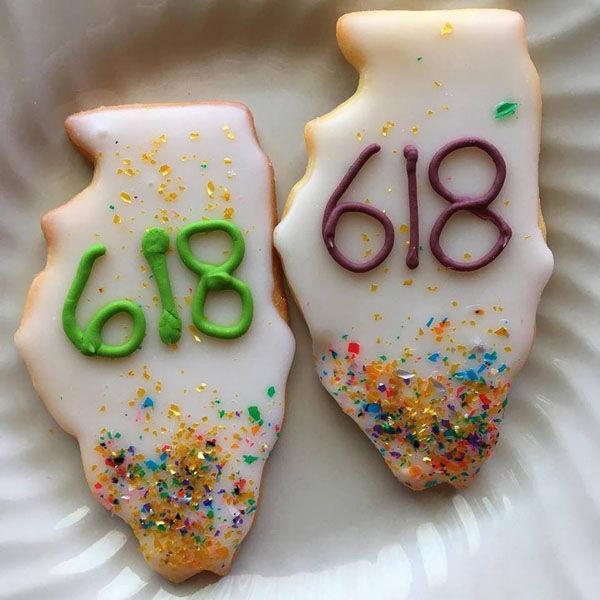 "Some logos we can't draw on, so we have to use a stencil. We can put edible images on cookies, but we like to try to do everything by hand when possible," said Rollinson.
The custom cookie portfolio at Cristaudo's is vast, and there have been many memorable orders throughout the years, showing the intricate work involved.
Recently, bakers used artwork provided by Carbondale Tourism to create cookies with the business's logo for a recent event. The white background with its fan of colors in the shape of a "C" was a beautifully detailed rendition of the logo.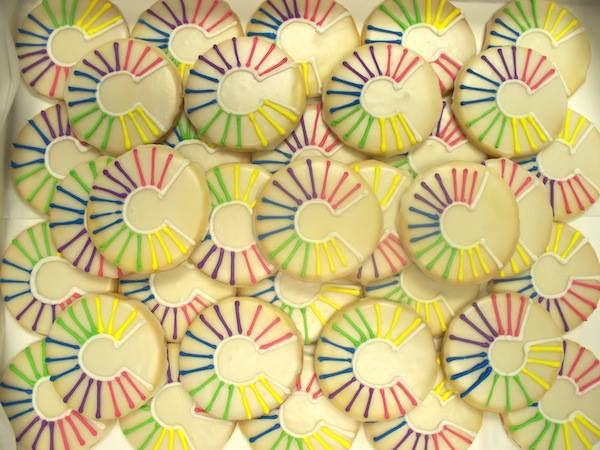 One lucky little boy in Southern Illinois has served custom cookies at his solar system themed birthday parties for the last three years. The planet cookies, which include a very intricate planet Earth, richly colored Mars in red, Jupiter with its orange and white bands, and the moon complete with shimmering sprinkles, are works of art and a testament to Cristaudo's mission of designing a delicious cookie for any occasion.
Popular for parties with a Parisian theme are Eiffel Tower cookies, which encapsulate the romance of the city on a round cookie, with the dark gray structure drawn by hand onto a subtle pink background.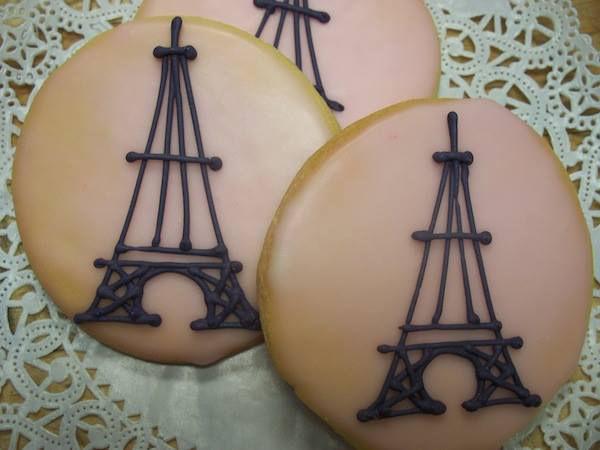 Square-shaped damask cookies, in bold and vibrant shades of pink, blue, yellow, and green, were created using a custom stencil for an event hosted by Southern Illinois University's College of Mass Communications in recent years. Stencils are made by cutting a pattern out of plastic film, placing the film on top of an iced cookie, and swiping royal icing across to transfer the image. While not always as detailed as designs drawn by hand, stencils work well for silhouettes and layered looks.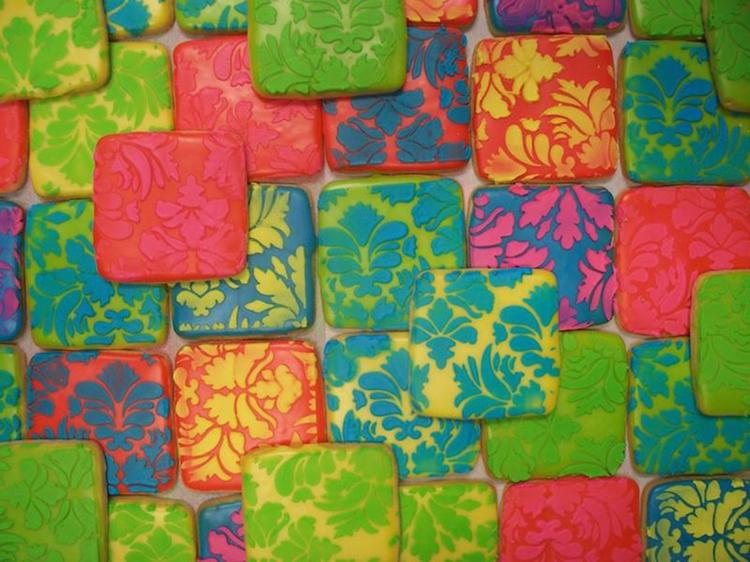 Shoppers looking for a festive sweet treat can choose from a bevy of options at Cristaudo's, where plaid spring bunnies, cheerful turtles, shimmering white dresses for the bride-to-be, or a trio rocket ships, suns, and shooting stars, are just a few of the numerous options available.