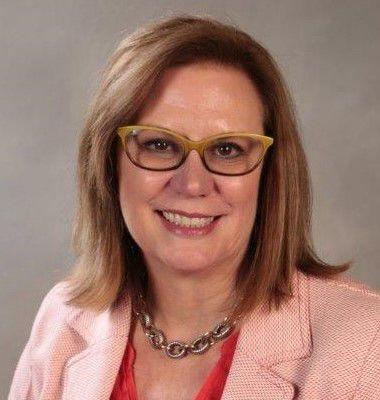 The High Point, North Carolina furniture market is THE place that designers from around the world go to see the latest in home furnishings trends. The market, open only to the trade, consists of over 180 buildings, 12 million square feet of show space and is home to over 3,000 exhibitors who show there twice a year.
I have been to High Point furniture market many times and it is here we can see the latest trends in color, furniture, lighting, floor covering, fabrics and accessories. Rarely does market have an overall theme, however this past market could have been labeled, "The home should be a place that is livable and comfortable."
With new home construction having fewer "rooms" and just large open spaces for the kitchen, dining, and seating areas and renovation shows on HGTV always requesting open concept, an open floor plan of kitchen, dining and living zones is a new "must" for modern life's dynamic. The traditional separation of common areas, rooms and kitchens no longer works for modern homes.
This being the case, furniture manufactures are very well aware that our furniture needs to float in the room. Therefore, curves and details are all over the market. Curves and round shapes associate mostly with softness and classic design, but furniture with curved shapes and rounded corners can also be used in modern interiors with a retro twist. And, it makes perfect sense with the open floor plans we see today.
Details, both front and back, are an ongoing or continuing trend on upholstered furniture. In other words, we have seen them in the market for some time, they are not going away, and continue to grow in popularity.
Because of open floor plans, furniture manufacturers are designing upholstery with the back of the piece with details and interest to make the back as attractive as the front. We also see what is termed an "inside-out" effect, which is using one fabric on the chair front and a different, coordinating fabric on the back. Other examples of details are: nail heads used in decorative patterns, metal or wood frame designs that are only seen to the back of a chair, embroidery on chair backs, especially dining chairs, and curved back sofas.
Today, chairs or sofas cannot float alone, they cry for a table to be between them or next to them. Instead of reaching to the coffee table to get something, the table between the chairs is a more convenient place for your morning coffee, a book, the newspaper or snacks. Therefore, accent tables are a wonderful solution and the shapes, sizes, and finishes are endless.
Along with accent tables, ottomans and cocktail tables have merged into the cocktail ottoman. Again, this isn't a new market trend, but a continuing trend that has grown leaps and bounds. Today they come in all shapes, sizes and styles and remain or have become, in some cases, literally the center of attention in any living room or family room. They certainly add a functional and design feature to a room but can also make any living room or family room more livable and comfortable.
Another popular continuing trend is "animal prints." The market has been showing animal prints in art, floor covering and upholstery fabric for years. The good news is that it is not going away for any time in the near future. Try mixing animal prints with florals, bold stripes, or pops of color — everything's permitted!
Lastly, the current trend of open floor plans can be a task that many are afraid to tackle. Not everything has to match, just let the design concept flow with style, color, and comfort.
ANGELA ROWE, DDCD is owner and interior designer of Decorating Den Interiors.
Be the first to know
Get local news delivered to your inbox!