As my car idles along Haulage Road at Sahara Woods State Fish and Wildlife Area, it's impossible not to notice a flash of brown outside the driver's window.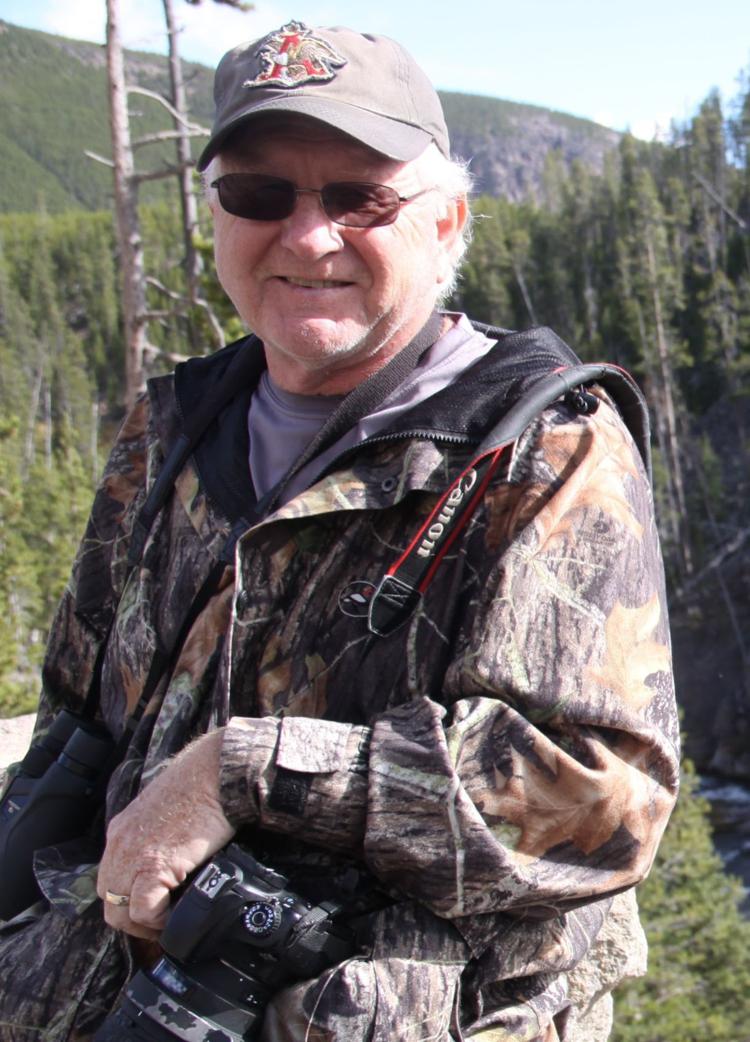 Without thinking, my right foot reaches for the break. My eyes are still trained on the spot where the flash disappeared into the treetops. The brown flash may turn out to be nothing more than a female cardinal — a beautiful but plentiful bird, but my instincts say no.
The color was too brown. The flash too long.
It may be, and I'm hoping it is, a yellow-billed cuckoo. The yellow-billed cuckoo is fairly common, but it is a secretive bird. Spotting a cuckoo perched at the end of a sun-drenched branch would make my day.
So, I have reached the point where many outdoorsmen converge as the years pile up.
Hunting is still very much a part of my life, but I rarely fire a gun these days. Instead, I live for opportunities to unleash a Canon barrage — as in a Canon 60 or 50D camera. And, when I head home at the end of the day, there are no animals to clean, and no trophies to gather dust above my mantle.
And, collecting photographs of the hundreds of species of birds and animals that call Southern Illinois home is every bit as satisfying as the more traditional hunting. Better yet, when armed with a camera, something is always in season, whether it's ducks, warblers, raccoons, deer or turkey.
Nature photography is becoming more popular every day. Anecdotally, you can't drive Mermet Lake's levee road without seeing two or three cars stop, watching the windows roll down and seeing a camera lens emerge.
After retiring from the newspaper business, my goal is to introduce this hobby — it's probably not too presumptuous to call it a lifestyle — to the general public.
That is how Winkeler's Wings and Wildlife was born.
Over the past few years, my wife and I hired wildlife guides while on vacation at Rocky Mountain National Park in Colorado and Voyageurs National Park in Minnesota. Both experiences were delightful and eye-opening.
The guides knew the area. They knew the habitat. They knew the critters living there. And, they were eager to pass along that knowledge. After spending a day with a guide early in the trip, we became aware of places to go and what to look for once we got there.
So, I have essentially divided Southern Illinois into three regions — eastern, central and western.
Tours on the west side will include stops at Horseshoe Lake and, depending on the stage of the Mississippi River, various locations along Route 3. Last year's flooding brought thousands of wading birds — snowy egrets, cattle egrets and little blue herons — to Southern Illinois. In addition, black-bellied whistling ducks nested near Grand Tower, a virtually unheard-of phenomenon.
The central part of Southern Illinois is a waterfowler's delight in the winter. And, during the spring and summer, Crab Orchard National Wildlife Refuge, the Shawnee National Forest and Mermet Lake are havens for egrets, herons and songbirds of virtually every color and stripe.
Tours on the eastern portion of Southern Illinois will include stalking the yellow-billed cuckoo, blue grosbeaks, dickcissels, meadowlarks and other grassland birds. In addition, Sahara Woods and the trail along Glen O. Jones Lake are alive in the spring with the yellows, oranges, blues and greens of warblers.
Excursions will be about six hours in length, and can be customized to fit the customer's interests and physical abilities.
And, if you'd like to dip your toe into wildlife photography, but are hesitant to purchase a camera, rentals are available. Although 35mm cameras appear imposing, they are quite user-friendly. And, if you want to pass on the camera, we'll spend the day searching Southern Illinois for its wildlife treasures.
Conversely, if you'd rather photograph insects, wildflowers or the spectacular scenery of Southern Illinois — it's your trip.
Tours are limited to three persons. It is an intimate experience.
Cost is $250 for one person, $300 for two or three. Camera rental is $50 per person. Binoculars are provided. Your photographs will be made available to you at the end of the day.
LES WINKELER is the recently retired sports editor for The Southern Illinoisan. He remains a regular contributor to The Southern's Outdoors page and to Life & Style in Southern Illinois.
Be the first to know
Get local news delivered to your inbox!