The farm-to-table movement is continuing its expansion in Southern Illinois and local food lovers are excited about it, to say the least. From dinners with a farm-to-table theme to restaurants popping up that incorporate a farm-to-fork philosophy on their menus, Southern Illinois is currently experiencing a relative wealth of options for local food. Restaurants such as Keeper's Quarters, the Underground Public House, Cristaudo's, Harbaugh's Cafe, Longbranch Cafe, and Fat Patties are leading the way by using local products on their menus. The organization Food Works, whose goal is to educate farmers and consumers on local food in the area, hosts successful farm-to-fork dinners each year. Scratch Brewery is gaining national exposure for using locally grown ingredients in its beer. The movement is underway and the people are here for it.
Growing LEAF Food Hub 
LEAF Food Hub is a common thread in the local food world in Southern Illinois. LEAF, or Little Egypt Alliance of Farmers, is a farmer-owned cooperative whose goal is to make ordering local food easy on consumers. LEAF utilizes an online portal for customers to order each week; customers place money in their accounts and can use the funds to buy whichever available products they choose. "This is our second year [at LEAF Food Hub]. We started out with 90 families and have grown to approximately 176 families and seven restaurants," said Liz DeRuntz, Executive Director of LEAF Food Hub. While LEAF provides food to local restaurants in the area, including Keeper's Quarters in Carbondale, they also go as far as Effingham to provide products for the Firefly Grill and to Paducah for Freight House. They are committed to diversifying and branching out to reach more people, and it seems to be working. LEAF currently has products from 10 local farms including Five Hen Farm, Back Achers Farm, Flora Bay Farm, The Center for Lost Arts, Little Mill Creek Farm, River to River Farm, All Seasons Farm, La Colina Linda Farm, Flyaway Family Farm and Angie's Honey.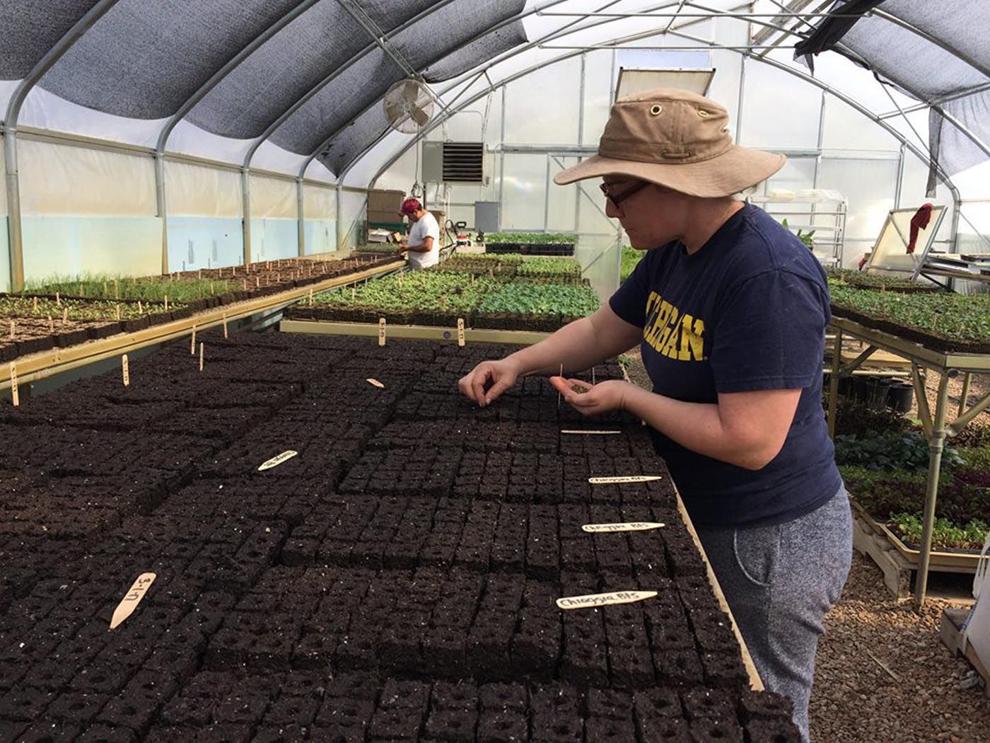 The farmers who created LEAF are a big part of the local food movement, as many of them can be found at farmer's markets, selling directly to local restaurants, selling community supported agriculture (CSA) shares, and hosting farm-to-fork dinners. They are motivated by their passion for the food they grow and sell. "Every chance I get I try to persuade people to eat healthy organic and local food," said Tam Pirmann of River to River Farms. River to River Farm is one of the founders of LEAF. "Our son and daughter-in-law ended up starting a farm here, but they have moved on and are farming at Scratch Brewery," said Pirmann. "Our main activity is making goat milk and honey soap and lotions. We grow ginger and turmeric, which are our two big crops. We also make value-added products such as teas and granolas, and sell powdered ginger and turmeric at the markets," said Pirmann. She believes that interest in local farmer's markets has waned slightly in recent years as people are cooking less, but finds that interest in restaurants with a farm-to-fork aesthetic is increasing.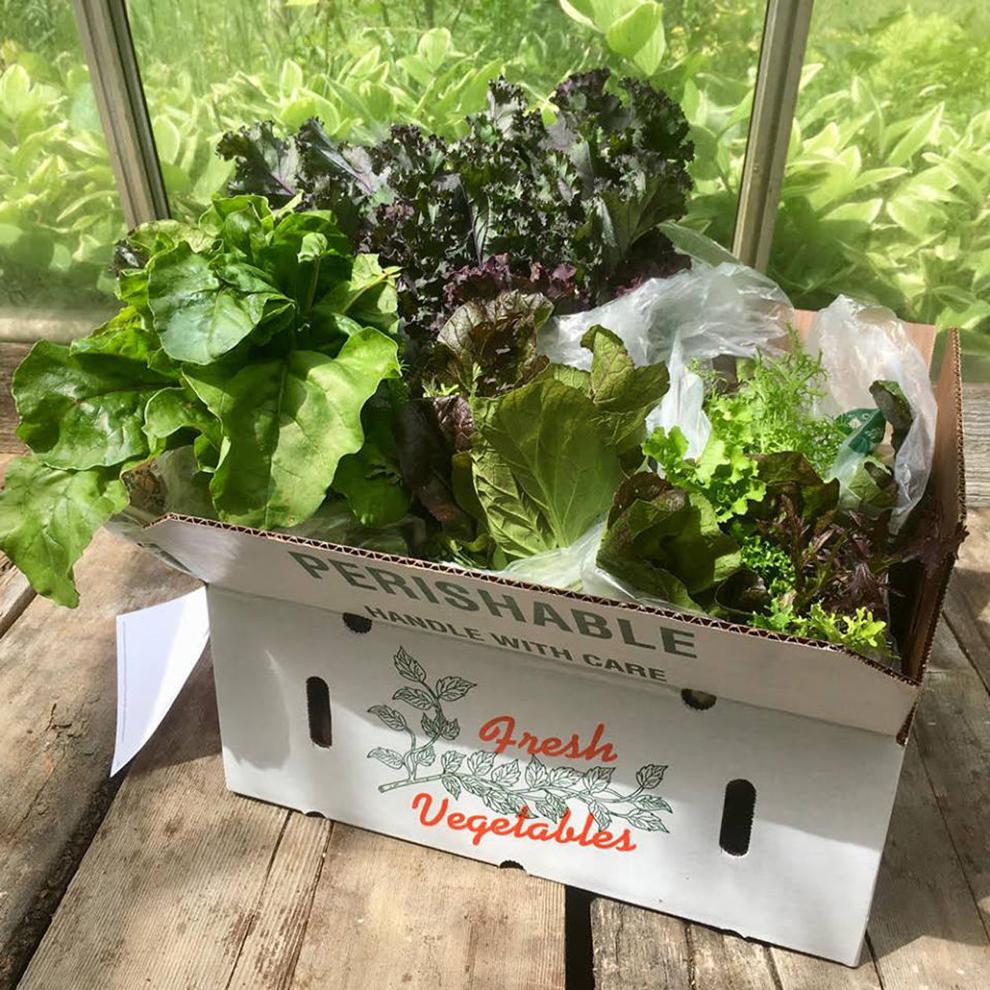 The Farm-to-Fork movement 
So what is farm-to-fork and why is it something to care about? The Farm-to-Fork movement originally began approximately 20 years ago when consumers began to want to better understand where their food was coming from. Farm-to-fork is also sometimes called farm-to-table and takes place when customers get their products straight from local farmers. This provides customers with fresh food instead of food from a farm located thousands of miles away. The middleman is cut out, so there is less work, time and transportation involved to get the goods to consumers. Farm-to-fork benefits local economies because food money is going straight into the pockets of local farmers instead of to large corporations. The freshness and quality are also vastly better.
Restaurants buying from the source
Keeper's Quarters, located in Carbondale, opened in 2018 to immediate success.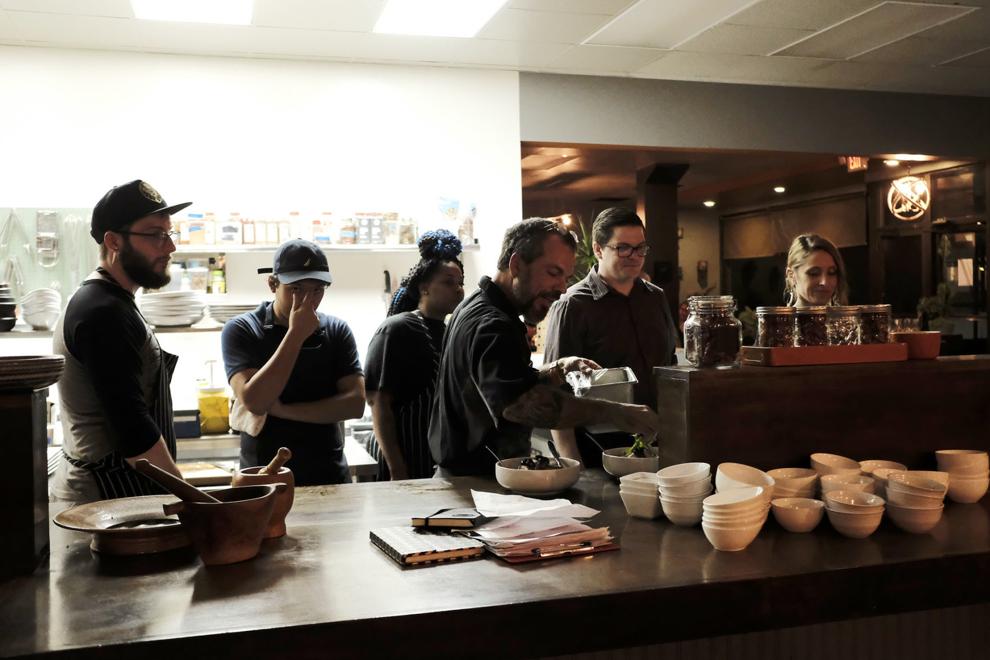 "We have been busy since we opened our doors," said chef Doug Robinson. "Being from out of the area, it was amazing to me that more restaurants like ours didn't already exist here. Southern Illinois has everything needed for this type of food to happen." According to Robinson, buying local products is simply the way that it should be when purchasing for a restaurant. "I am happy that I can utilize these farmers offerings in a good way and get their products out to the masses in Southern Illinois," said Robinson. Keeper's Quarters is one of seven restaurants in the area that gets food from the local farmers at LEAF Food Hub, but overall the number of restaurants in the area using local food is growing. "Buying local produce is easy and should always be done," said Robinson, "The benefits outweigh the complications because you can get a variety of produce and you don't have to order in huge quantities as you do with main purveyors. You have to source from a lot of different people because not everyone has everything that you want, but it is very advantageous."
Robinson recently sat down with Courtney Smith of Flora Bay Farms to talk about planting for the spring, summer, and fall of this next year.
"I got to let her know what I was interested in and get a product plan for spring, summer, fall and winter of next year. This allows me to get some specialty items that the farmers might not know I want, as the farmers are mostly dealing with home cooks and farmers markets instead of restaurants," Robinson said.
Seasonal allergies, caused by pollen in plants, often strike in early spring and can last until the end of summer or even fall. Anyone who has…
Creating a farm-to-fork menu can be complicated; there are many moving parts. Chefs often have to source items from various farmers to be able to create a complete menu. They also might need to purchase some of their goods from large purveyors due to availability or quality issues. "If I base a menu item on something, I have to be able to find a source for it," said Robinson. "For example, this fall I bought all of River to River Farm's squash for risotto. I thought it would last a while but it did not. That risotto went so fast. I had to find comparable squash or take it off the menu. Luckily I was able to work with the Neighborhood Co-op to find squash from local farmers that were comparable to River to River, but if I couldn't find it I was going to have to take the dish off the menu. I wasn't going to put a subpar item on our menu."
Showcasing the farm-to-fork movement
In addition to restaurants, local farm-to-fork dinners are being held throughout the region on a regular basis. The goal of these large-scale dinners is to help get the word out about the importance of eating local and to raise funds for their organization. The dinners are a huge way to showcase the quality and variety of ingredients and products available in the region. Food Works does a big harvest dinner each fall that includes offerings for both food and beverages, such as wine, beer and cider, straight from local farms, breweries and wineries.
Even Southern Illinois University in Carbondale got in on the farm-to-fork trend, offering a farm-to-fork meal on campus for students and community members. These dinners are not easy to plan as they require sourcing food and beverages, planning a menu, ordering the correct amount of goods and finding chefs to put it all together. Food lovers and locavores flock to these dinners to support local farmers and other businesses.
Buying local isn't just a moniker
In some large cities, the moniker "farm-to-table" is sometimes used more as a marketing technique than as a testament to the quality of food being delivered. People in some locations are done hearing the trendy term used to describe their food. In Southern Illinois, however, local means something a little different. Buying food from a local farmer could mean buying food from someone you see around town.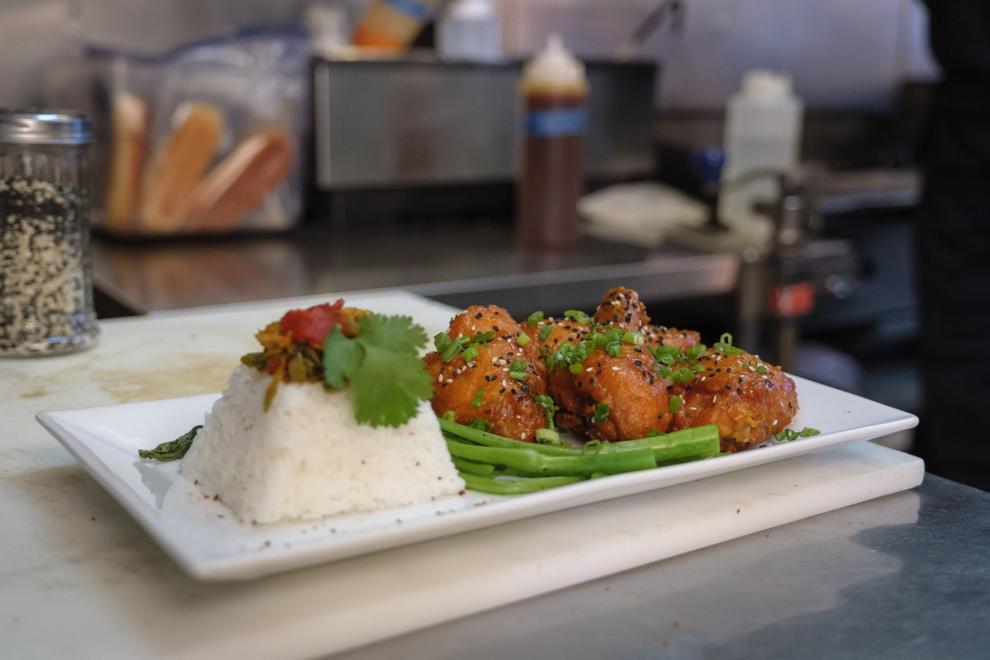 "The goal is to provide local food to our local communities, but our farms are spread out so local is also spread out. It is interesting to me in dealing with some of the St. Louis customers, as they are looking for local within 200 miles away, so the definition of local depends," said Pirmann. In Southern Illinois, it is unlikely that someone would label food from 200 or more miles away as local.
There are many good reasons to buy local food from LEAF or the farmer's market or to eat at restaurants that choose to put local food on their menu, but overall the most popular reason for eating local is still the taste.
"I have been baking focaccia with rosemary for eight years with the same recipe," said Doug Robinson, "but the rosemary from Flora Bay Farms has elevated this bread. My brother commented that the rosemary has become the signature smell for Keeper's Quarters in the mornings." Southern Illinois prides itself on being a close-knit community, and there is something special about eating delicious food produced with care by people you know.