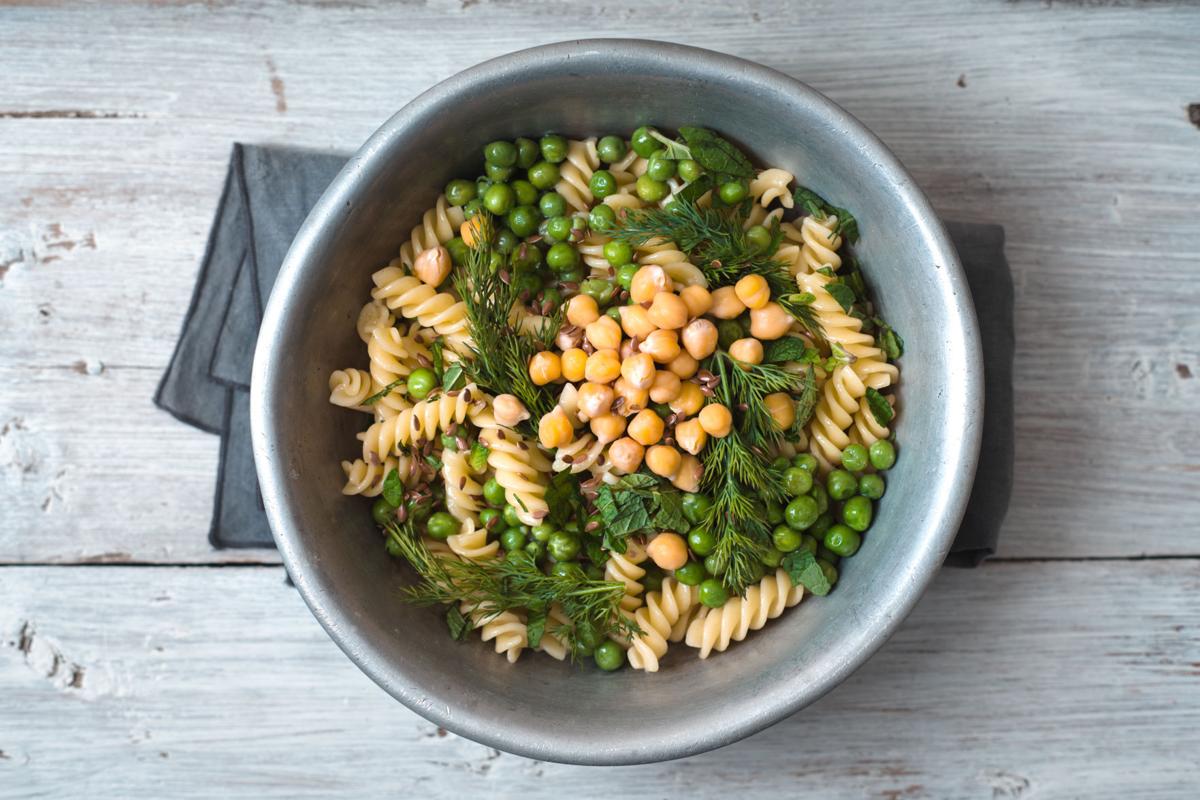 Roasted chickpeas provide a crunch to this Mediterranean inspired pasta salad. For additional variety in ingredients, use up pantry ingredients like olives or artichokes. 
Ingredients for the Dressing 
1 can (15 ounces) chickpeas, drained
⅓ cup + 1 tablespoon olive oil, divided
8 ounces dry short pasta like ditalini or rotelli
2 tablespoons fresh lemon juice
2 tablespoons Dijon mustard
¼ teaspoon ground black pepper
1 cup grape tomatoes, halved
½ cup thinly sliced red onion
½ cup Feta cheese crumbles 
To roast the chickpeas, preheat your oven to 425°F. Make sure the chickpeas are well drained and dry. Place them in a bowl and add 1 tablespoon olive oil, the paprika, cumin, and salt. Toss everything together until the chickpeas are coated in the olive oil and spices. Transfer them to a baking sheet and bake for 25 minutes or until golden brown and crisp. Once they are crisp, remove the pan from the oven and set it aside to cool.
While the chickpeas are roasting, cook your pasta according to package directions, drain, and set aside.
In a large mixing bowl, whisk together the remaining ⅓ cup of olive oil, lemon juice, Dijon mustard, garlic, oregano, salt and pepper until emulsified. Add the cooked pasta, roasted chickpeas, tomatoes, cucumber, red onion, and Feta crumbles and stir until the pasta and vegetables are coated with the vinaigrette. Serve chilled.